Over the coming months, with the help of the all new Lexus GS, we're embarking upon a series of unique and inspiring adventures. For the first of these, International Property Journalist of the Year Zoe Dare Hall is our guide.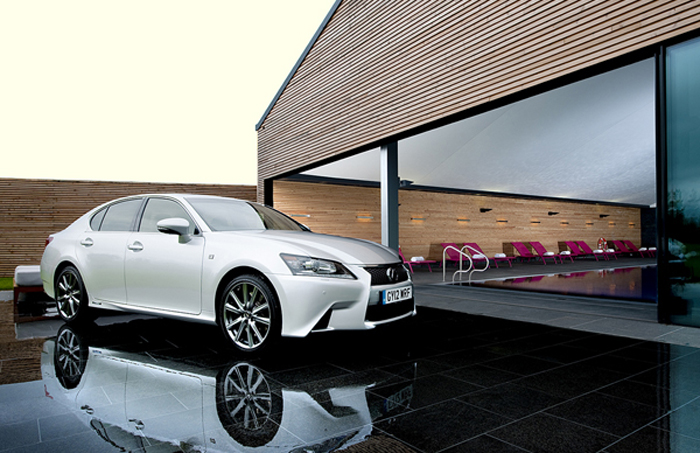 Zoe is an award winning writer on homes and property development. Here she examines the emerging concept of sustainable luxury living.
As part of the journey, Zoe spent time at The Lakes by Yoo, a unique development in the Cotswolds, and we've teamed up with The Lakes by Yoo to offer you the chance to win a luxury break – and a test drive in the amazing GS 450h.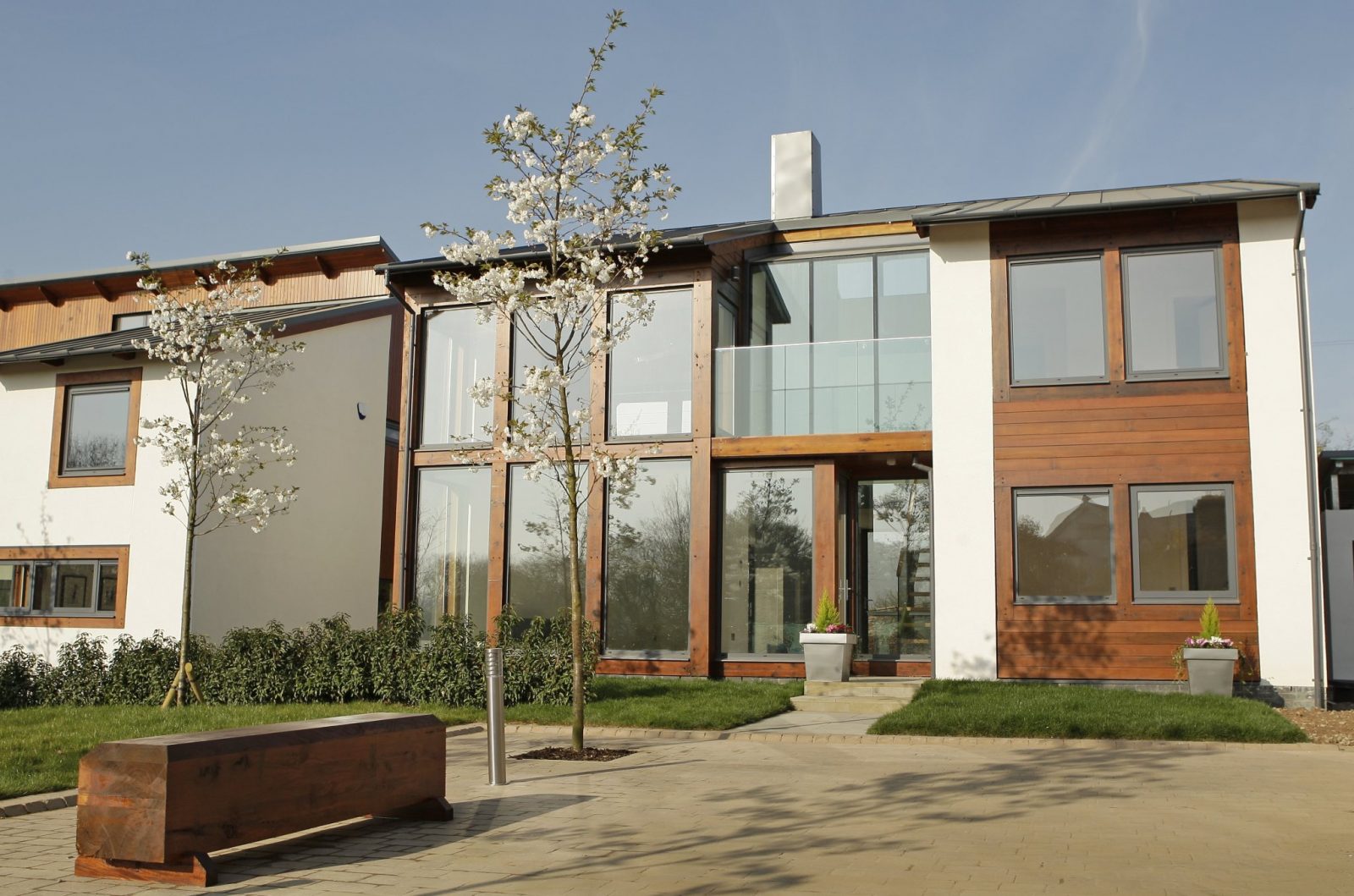 Naturally Woodlands, Brynna, South Wales
With seven Grand Designs-style houses underway and 30 planned in total, Naturally Woodlands is all about stylish design in a protected natural setting. The four-bedroom houses, which cost from £350,000, are set in 88 acres of ancient woodland 19 miles west of Cardiff.
The houses have large, open-plan living spaces and remote-controlled everything, including an iPad docking system. Their eco credentials include wood-burning stoves, thermal insulation that virtually eliminates heat loss and sustainably-harvested, durable redwood timber frames.
Olympic Mews, London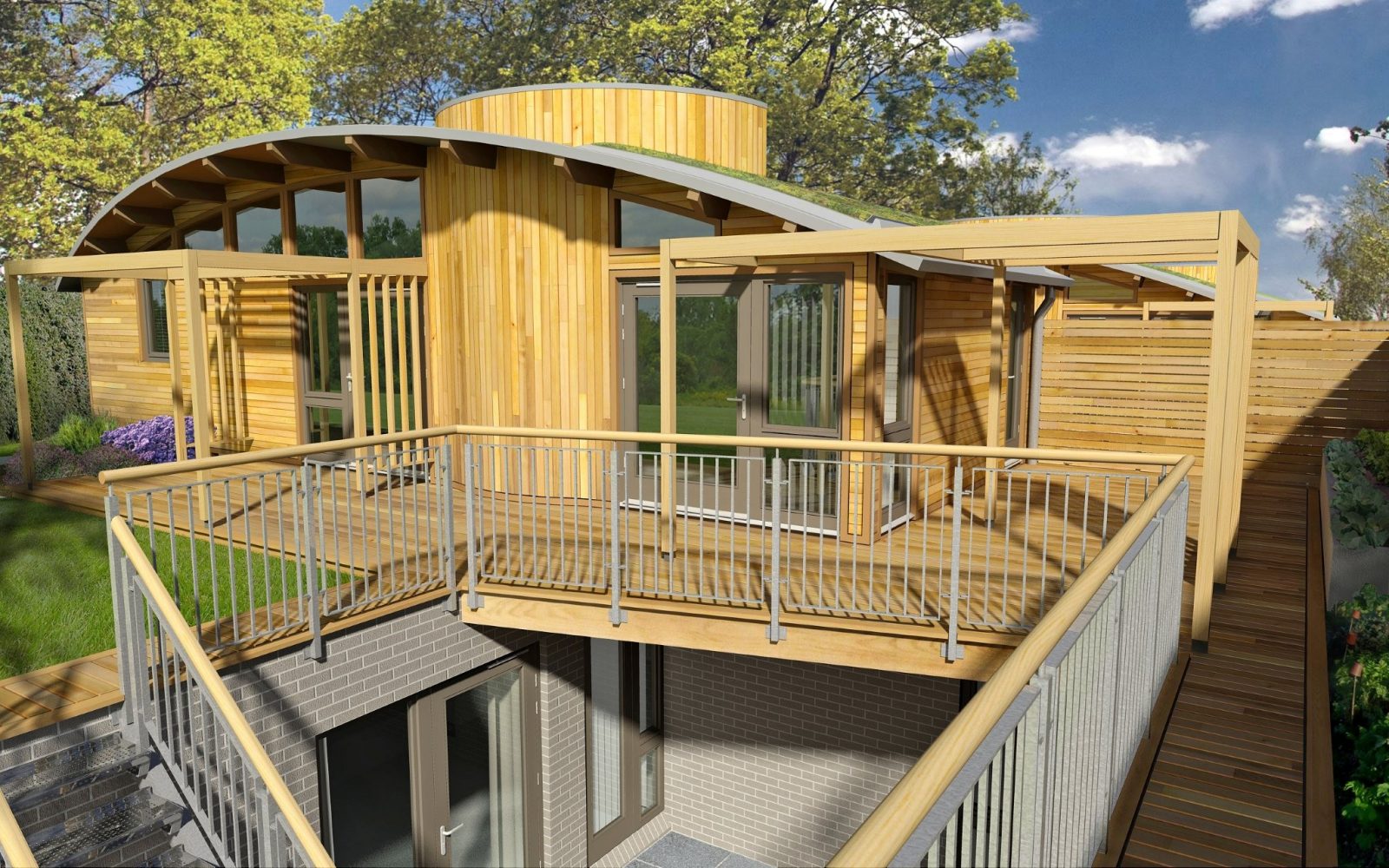 This development isn't going for gold but green, with three eco-conscious but high-tech, high-spec new-build family homes set in the original garden of an 1860s house in a quiet, secluded site in Wandsworth, south London.
The original property will contain four apartments and a house at the back, with large bay windows, wood panelling and period tiling. The new houses will have 'living' green roofs, with an array of wildflowers and grasses. Owing to the developer's mechanical engineering background there will be one of the most advanced heating and cooling systems known to man. Other eco features include low-energy glass in all windows and grey water recycling – both to make utility bills far lower than in a comparable older house.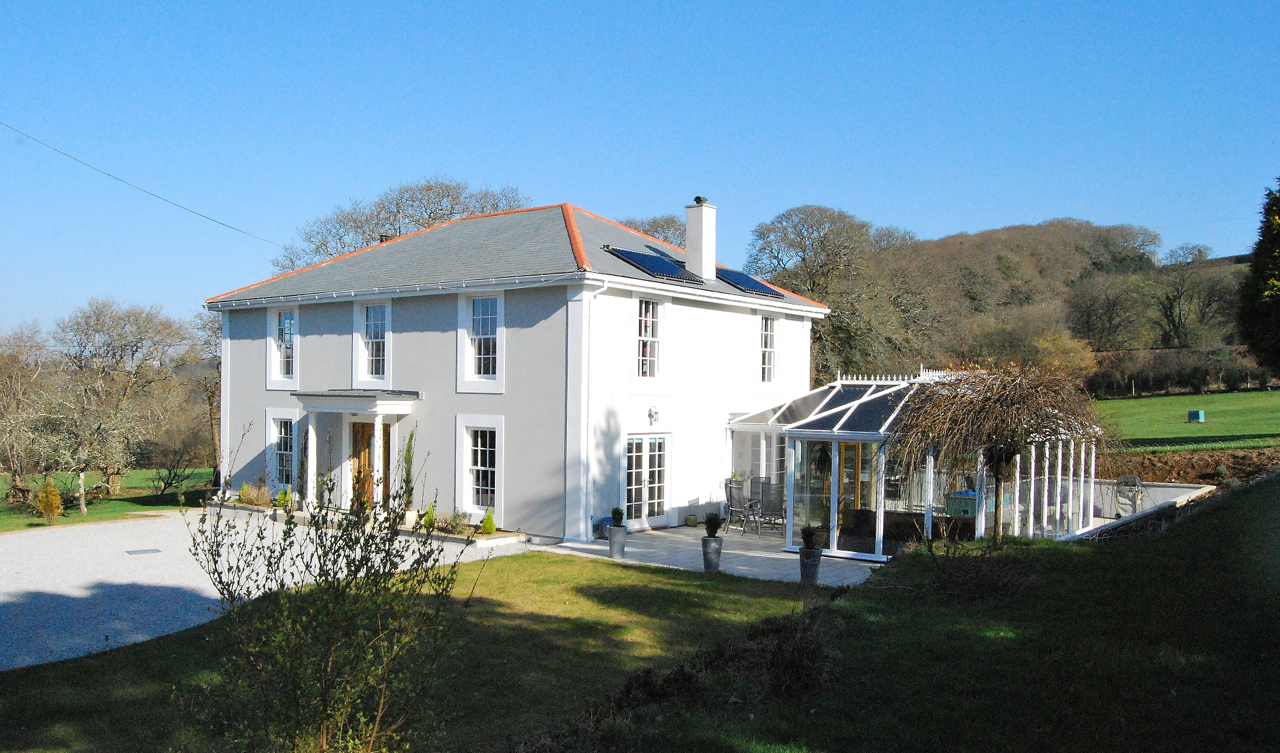 Penweathers, Truro, Cornwall

Penweathers is proof that you can build a home with period character and elegance whilst making it perform to 21st century eco standards. This Regency-style country house in the Cornish town of Truro was built by its current owners in 2010, with a classic symmetrical façade with pilasters and portico, and a large period-style conservatory.
The rooms are large and bathed in light and features include a private water and drainage supply which considerably reduces water costs, solar panels that provide all hot water and heating, and a boiler on a wood-burning stove that is apparently yet to be used because the solar panels are so efficient!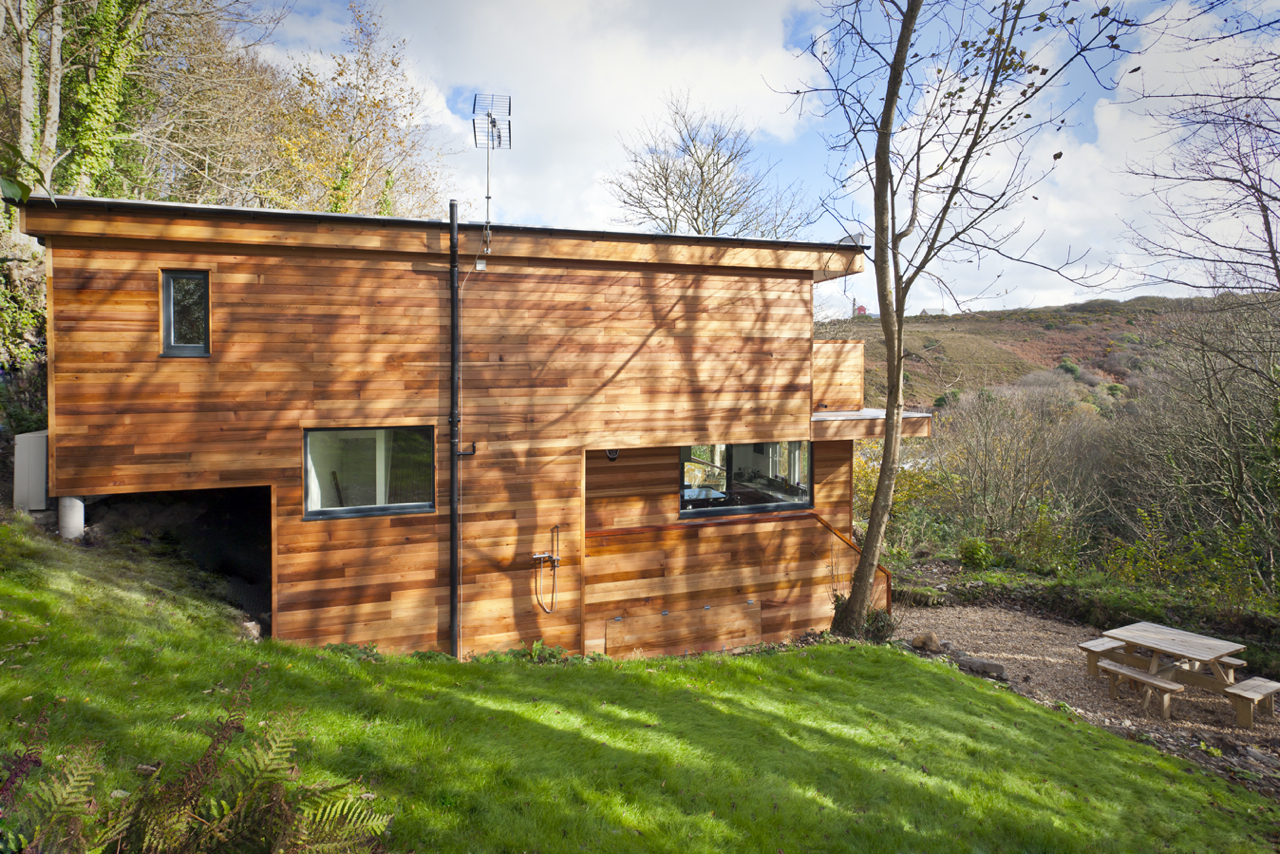 Rocky Lane, Cornwall

Set within a UNESCO World Heritage Site and a steeply wooded Area of Outstanding Natural Beauty overlooking Trevaunance Cove in St Agnes, near Newquay, Rocky Lane's 10 detached houses have been designed to have minimal impact on the natural environment – while still looking chic.
The low carbon houses are clad in red cedar and raised on piles to reduce impact on surrounding tree roots and allow water to run off down the slope. Energy-saving features include super insulation, roofs planted with sedum, air source heat pumps and passing ventilation, which surpass current requirements by 44 per cent. The timber frame construction has the lowest CO2 cost of any commercially-available building material.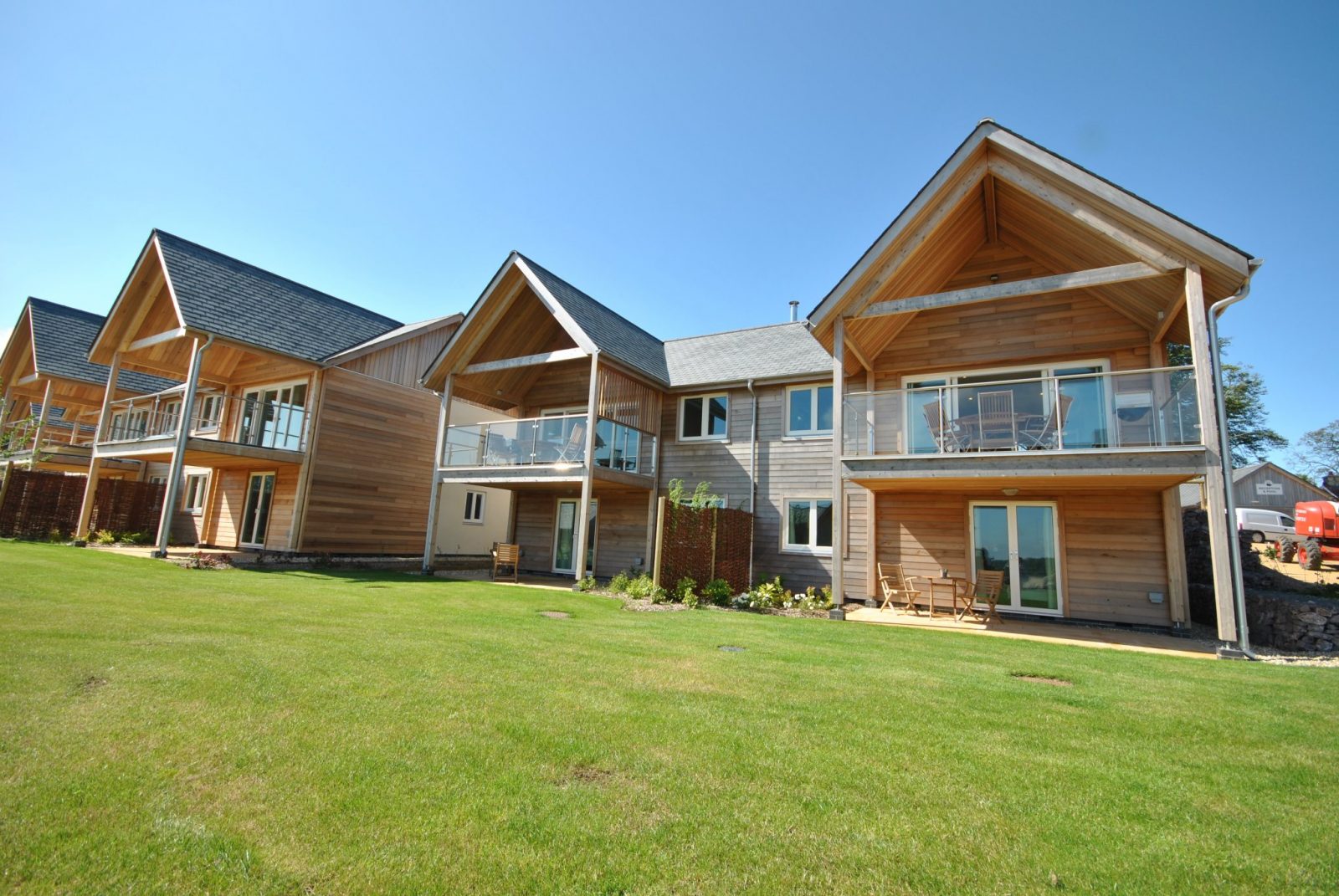 Cricket St Thomas, Swandown, Somerset

The estate that doubled up as Grantleigh Manor in the hit TV series To the Manor Born is now home to a new development of 20 eco lodges built in the Grade II-listed parkland. The houses are cheap to run, thanks to thermally-efficient timber construction and super-insulation, underfloor heating, A-rated appliances and wood burning stoves.
Cricket St Thomas also has a solar park to generate its own electricity. But there's no concession to style with panoramic windows to soak up the rural views across the Dorset-Somerset border, natural stone terraces, Porcellanosa bathrooms and communal facilities including an indoor pool and sensitively managed gardens.
Hillgate House, London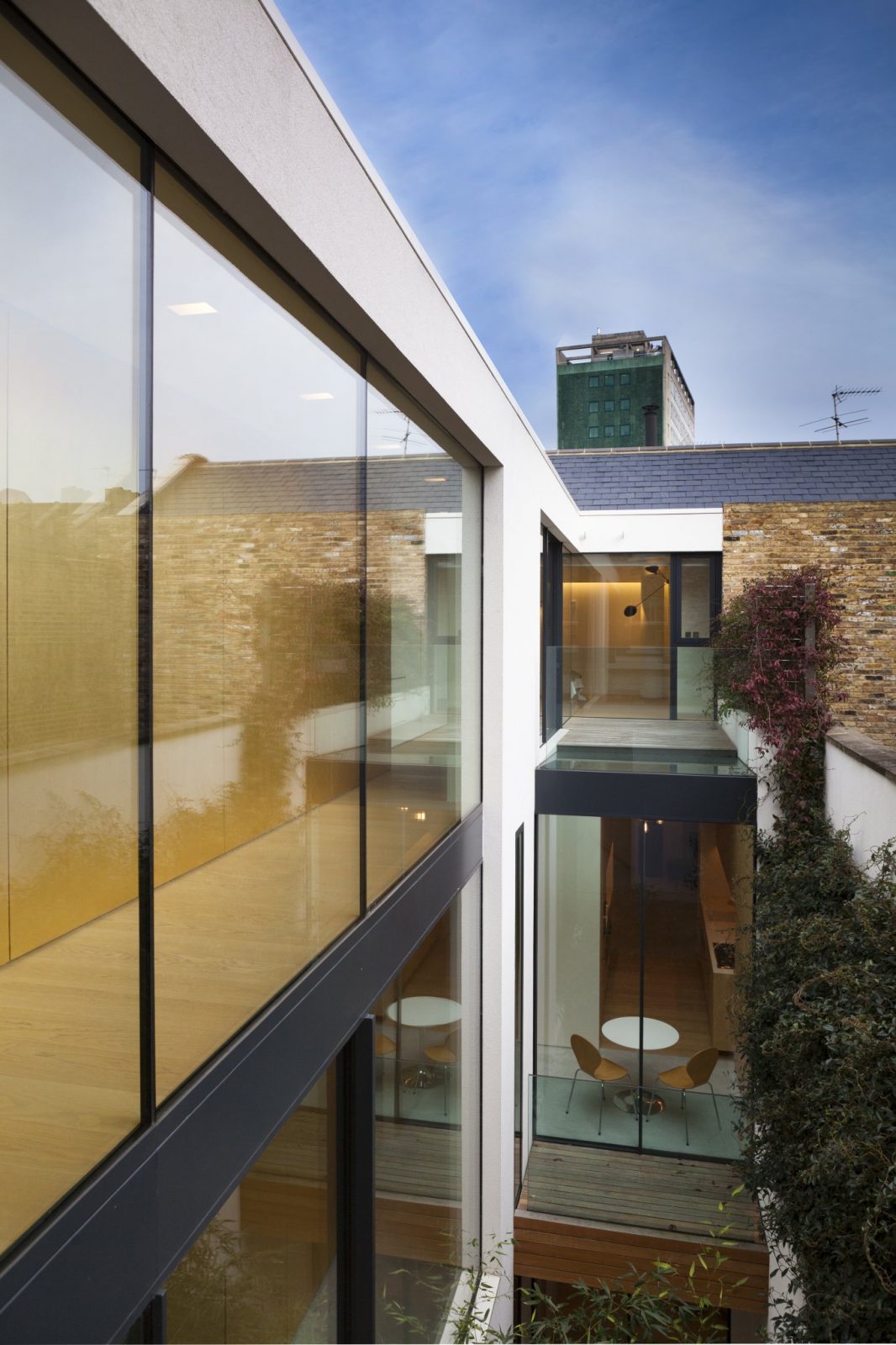 The 'starchitect' Seth Stein knocked down an uninspiring post-war house that previously graced this plot and built this striking home. All 400m2 and four storeys of it are located in prime Notting Hill and set around a courtyard that steps back on each level.
As you'd hope considering its £8.25m price tag, the house is the ultimate in high-tech and high-spec with photovoltaic glazing, solar panels, rainwater harvesting and high thermal insulation. Then there's the luxury. It features four bedroom suites, one long gold-leafed wall and a lower level geared up for entertainment and exercise, including a plunge pool.
Finally, we're offering our fans the chance to win two nights stay in a luxury designer home at The Lakes by Yoo in the Cotswolds countryside. To find out how you can win, visit our Discovering Amazing Facebook app, here.