Lexus has revealed a new ROV (recreational off-highway vehicle) Concept, a unique, hydrogen-powered vehicle that offers near-zero emissions driving combined with extreme off-road capability. It reflects Lexus's commitment to ensuring exhilarating driving can exist in a carbon-free society centred on responsible mobility.
ROV Concept: adventurous design
The ROV Concept design team developed a vehicle that would look good in all kinds of natural environments. The car bears all the hallmarks of an off-road vehicle, with exposed suspension, protective cage and chunky off-road tyres. It measures 3,120mm long, 1,725mm wide and 1,800mm high.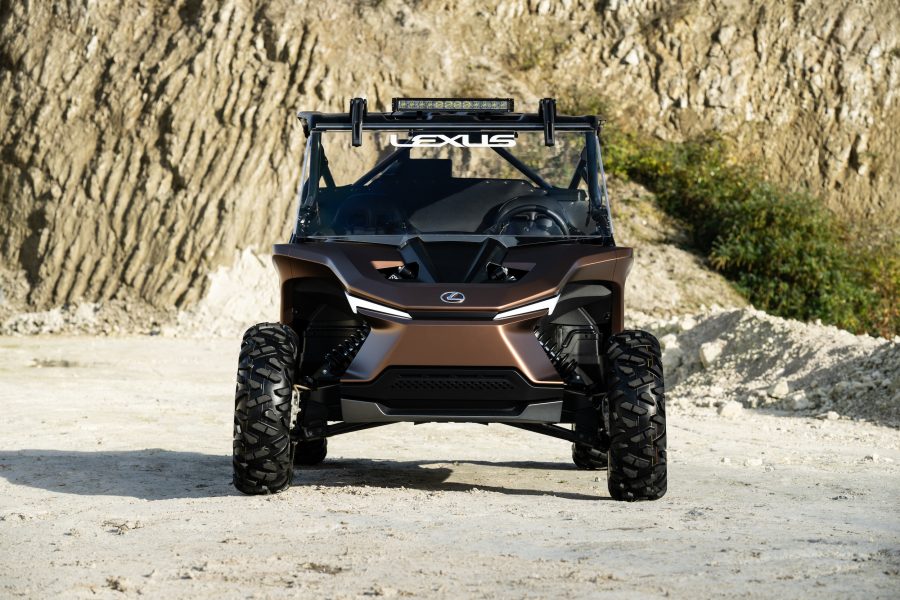 Taking the Lexus human-centred philosophy as their starting point, the team wanted to create the kind of vehicle people would expect from a luxury car maker without sacrificing the rugged performance of an ROV. The body provides protection for passengers while incorporating Lexus's signature spindle grille, robust front wings and generous front suspension travel.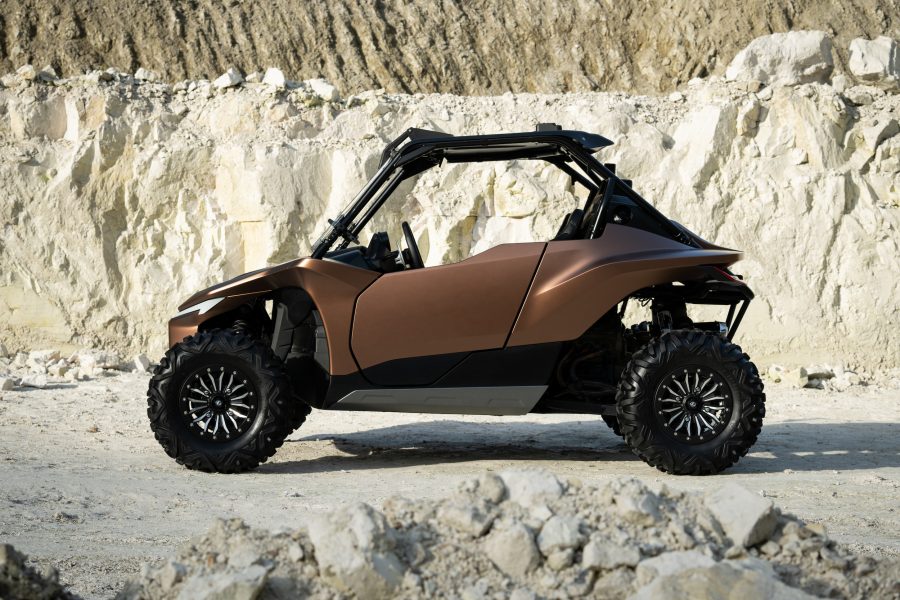 A suspension cover, connected to the rear hydrogen fuel tank, protects functional parts of the Lexus ROV Concept while also conveying a sense of durability inherited from Lexus's SUVs. The lightweight body and suspension are designed for both comfort and fun off-road driving. The front and rear lights and the LEXUS badging across the back door express the latest Lexus design language and the dark bronze paint finish has been specially created for the concept.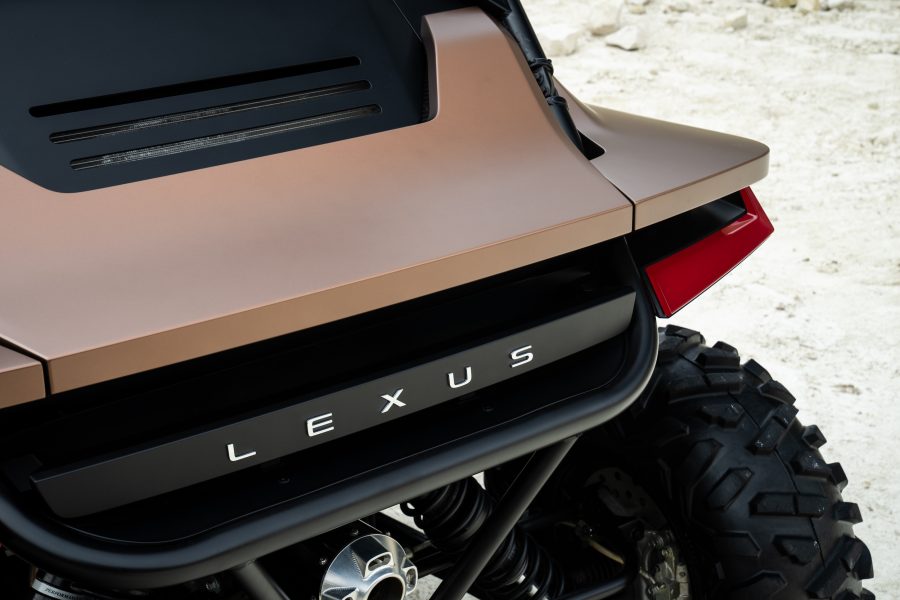 Inside, the driver's cockpit is designed according to Lexus's Tazuna concept, with a simple meter to display the information the driver needs so they can concentrate on the job of driving.
Read more: Lexus LF-Z Electrified concept – a new electric era dawns
The ROV Concept showcases Lexus build quality, craftsmanship and luxury, inside and out. The seats have integrated suspension elements that help smooth out the ride and are upholstered in a hard-wearing synthetic leather. Throughout, the vehicle meets all Lexus's requirements for quality durability and reliability.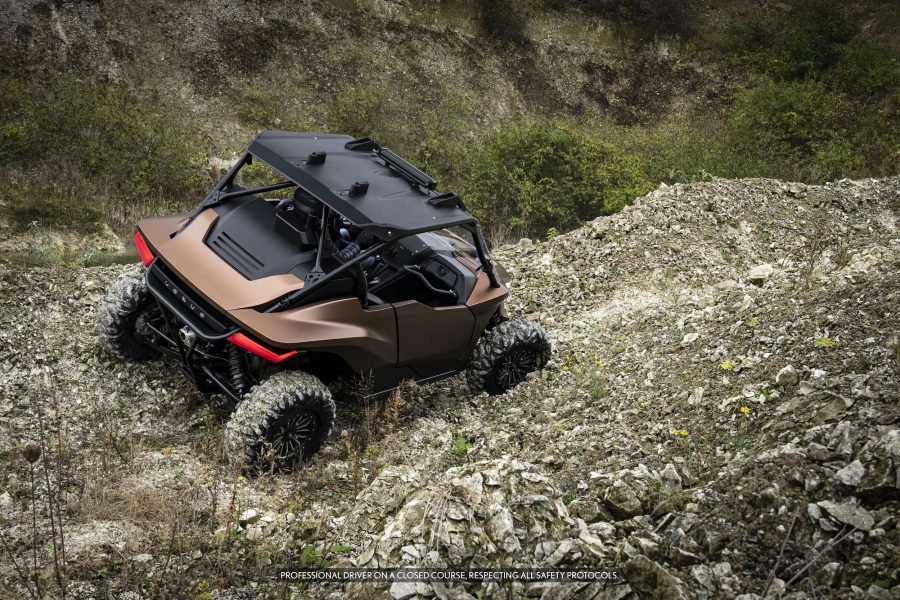 Lexus ROV Concept: Hydrogen power
The hydrogen-powered ROV Concept is the result of Lexus's desire to preserve the pleasures of off-road driving in tomorrow's low-carbon society. Its 1.0-litre hydrogen engine works like a petrol internal combustion engine, producing a pleasing engine note and responsive torque delivery. The fuel is contained in a high-pressure tank and delivered into the combustion chamber with precise direct injection. Importantly, the new hydrogen engine produces close to zero emissions, with only a negligible amount of engine oil burned during driving.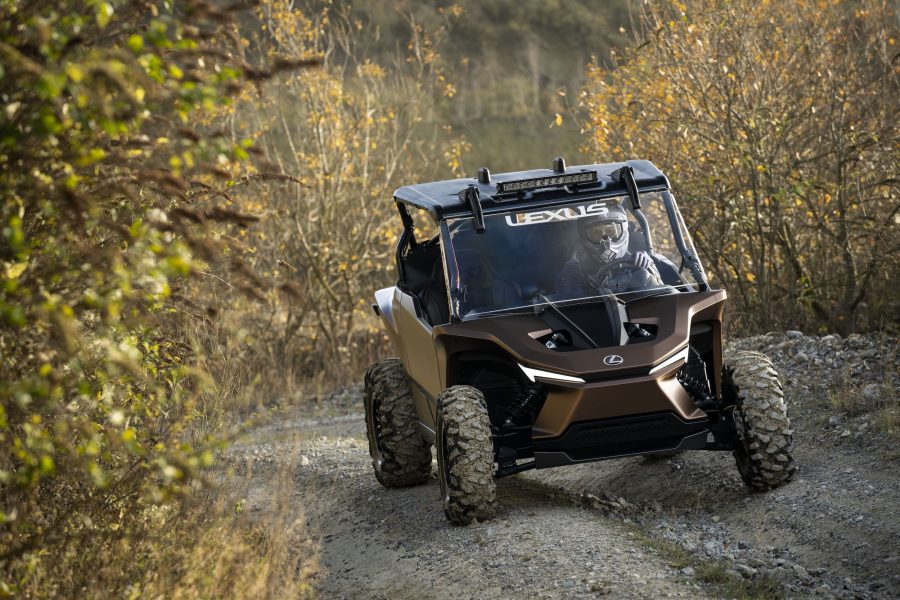 Lexus Driving Signature
The ROV Concept has a strong tubular frame, a lightweight body and a large degree of suspension travel. The driver can thus enjoy the natural movement of the vehicle and the distinctive Lexus Driving Signature – the rewarding feeling of the car responding promptly faithfully and smoothly to every throttle, braking and steering input – with the freedom to drive anywhere they desire.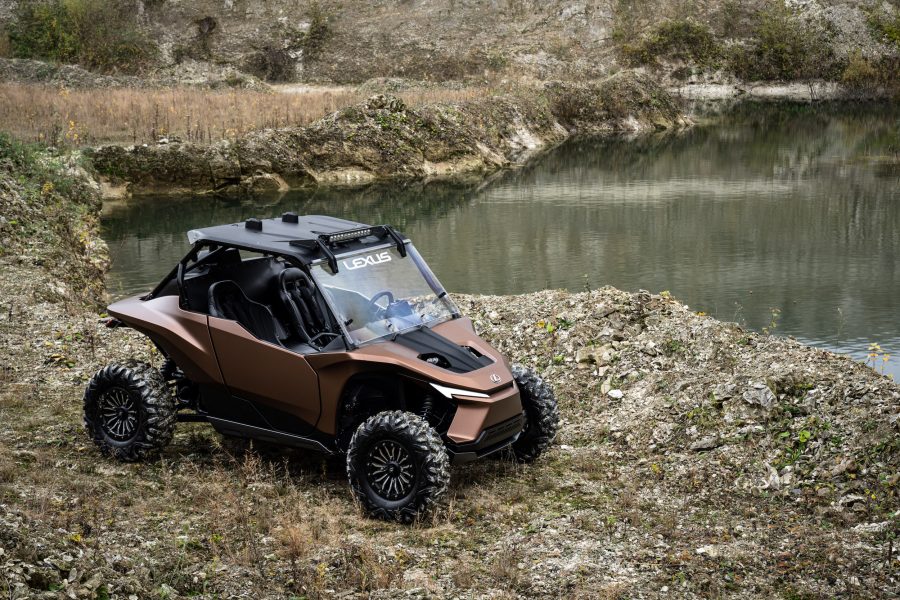 Spiros Fotinos, Head of Lexus Europe, commented: "The Lexus ROV Concept is our response to the growing passion for the outdoors and adventurous spirit of luxury consumers. As a concept, it fuses our desire to also develop lifestyle-oriented products with our ongoing research into new technologies that contribute to carbon neutrality. As well as being a concept that is thrilling to drive, it has near-zero emissions thanks to its hydrogen-powered engine."
Read more: History of Lexus Future concept cars