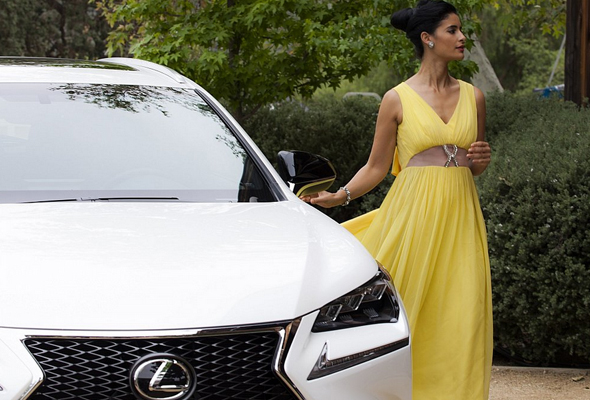 Following their cinema release earlier this year, the two 2014 Lexus Short Films will be available for all to see on-line from next Monday.
The featured works are Operation Barn Owl, directed by Satsukia Okawa and co-writted by Ken Ochiai, and Market Hours, directed by Jon Goldman.
Both were given star-studded premieres in Los Angeles and New York in the summer and were subsequently screened at film festivals worldwide. They will be available for free public viewing at www.lexusshortfilms.com from 17:00 GMT on Monday, 27 October.
Operation Barn Owl weaves together the excitement and passion of an American-style wedding proposal and a feeling of Japanese sensitivity. The film tells the story of Ellen and her group of friends banding together to help her best friend Jonah create a picturesque proposal for his girlfriend. Ellen, however, must overcome her feelings for Jonah and any past promises they made to each other for the proposal to go as planned.
Market Hours director Jon Goldman drew inspiration from the Grand Central Market in downtown Los Angeles. The vibrant space is the workplace of Randall, a quiet security guard who spends his days imagining the hidden lives of the shop workers in the market. Goldman chose to capture both Randall's vivid imagination and the visual appeal of the market using a state-of-the-art slow motion Phantom Flex camera.
Satsuki Okawa, Ken Ochiai and Jon Goldman were mentored through the creative process of interpreting Life is Amazing by critically acclaimed members of the film community including actress Katie Holmes (The Giver, Wonder Boys) and directors Justin Chadwick (Mandela: Long Walk to Freedom, up-coming Tulip Fever), Simon Curtis (My Week With Marilyn, up-coming Woman in Gold), Antoine Fuqua (Brooklyn's Finest, Training Day, up-coming Southpaw), and Phillip Noyce (The Giver, The Quiet American).
www.lexusshortfilms.com
See also:
Hollywood heavyweights help create Lexus short films
Mark Templin interview on Lexus Short Films