Lexus is making fixed times for press conferences a thing of the past. Instead, journalists can call at the Lexus booth at a time that suits them, equip themselves with a pair of augmented reality glasses (Microsoft HoloLens), and take a guided tour of the stand at the Frankfurt motor show.
By pioneering this "press conference on demand" technology, Lexus believes it will communicate its key messages to the media in a quicker and more engaging way. In all, the presentation takes just 10 minutes.
Journalists are shown around the stand by a virtual reality host, allowing them to view the exhibits while seeing and hearing speeches and insights from virtual speakers, together with information graphics, 3D animations and videos.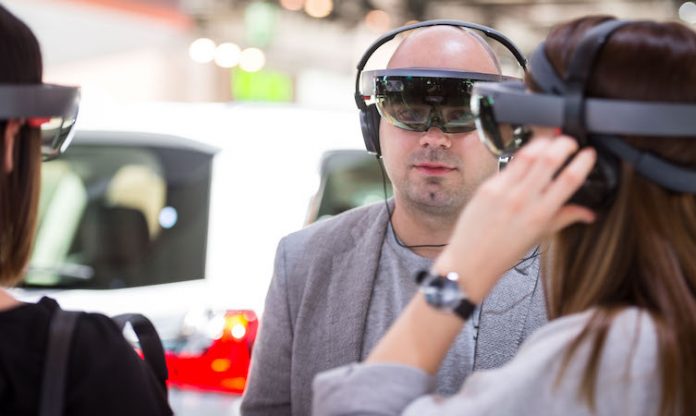 The content includes speeches by Alain Uyttenhoven, Head of Lexus Europe, and Lexus product specialists, as well as a welcome from the communications team and information on the new CT and NX models.
It is another example of how Lexus is applying the human-centred principles of omotenashi – the best traditions of Japanese hospitality – to deliver the highest standards of service. In this case, understanding and anticipating the needs of journalists and broadcasters to create a flexible news-sharing method that makes imaginative and practical use of augmented reality technology.