A new exhibition of artwork made by artists expert in cutting, folding and sculpting paper in incredible ways has opened in Manchester, writes Guy Bird
Called The First Cut, the show features pieces by 30 international contemporary artists – with seven new commissions including the acclaimed Rob Ryan's largest ever single paper cut – and will adorn the Manchester Art Gallery and also the Gallery of Costume from October 5th.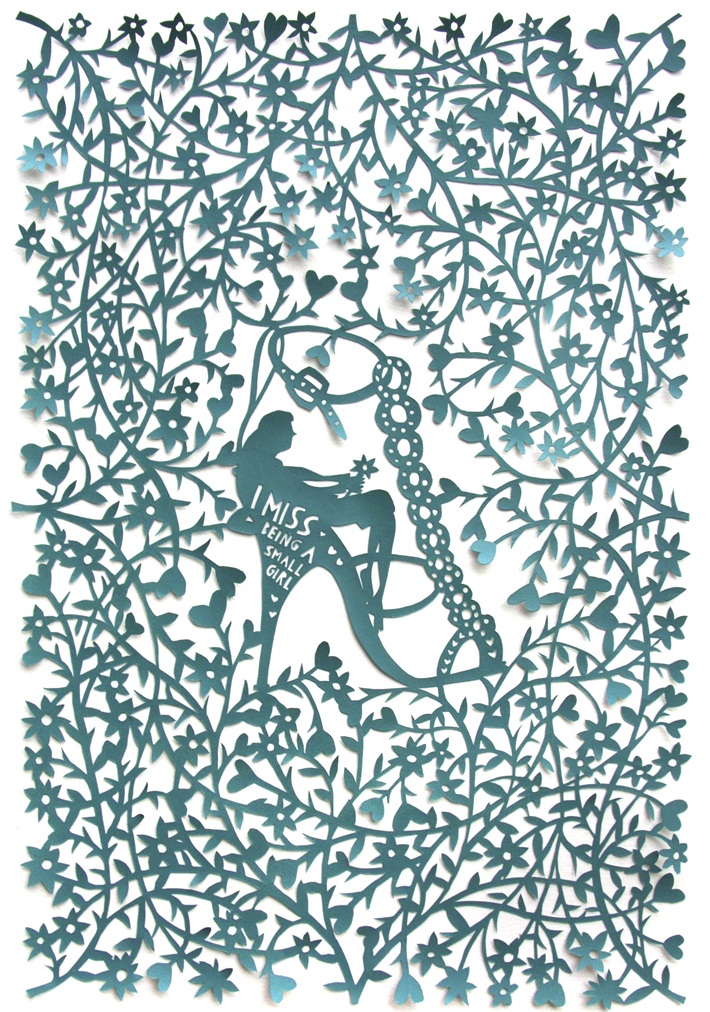 The three-metre artwork (above) by Britain's Rob Ryan – well known for his charming cut-out compositions of enchanting landscapes, people and uplifting prose – should be a particular highlight and joins other large artworks from Germany's Andreas Kocks (below) and his amazing gestural style.
Often cut from black paper, Kocks' intricate, multi-layered pieces catch the light and throw shade in equally fascinating ways and by turns suggest giant black paint brushstrokes splashed across the gallery walls or sinister dark explosions emanating from others. Although powerful in size and impact, closer inspection reveals each paper artwork to be extremely delicate and fragile. Larger scale installations include a walk-through forest of paper trees, floor to ceiling hand-cut sculptures and magical animation, plus dresses and shoes created from maps, money and hand-made paper at the Gallery of Costume.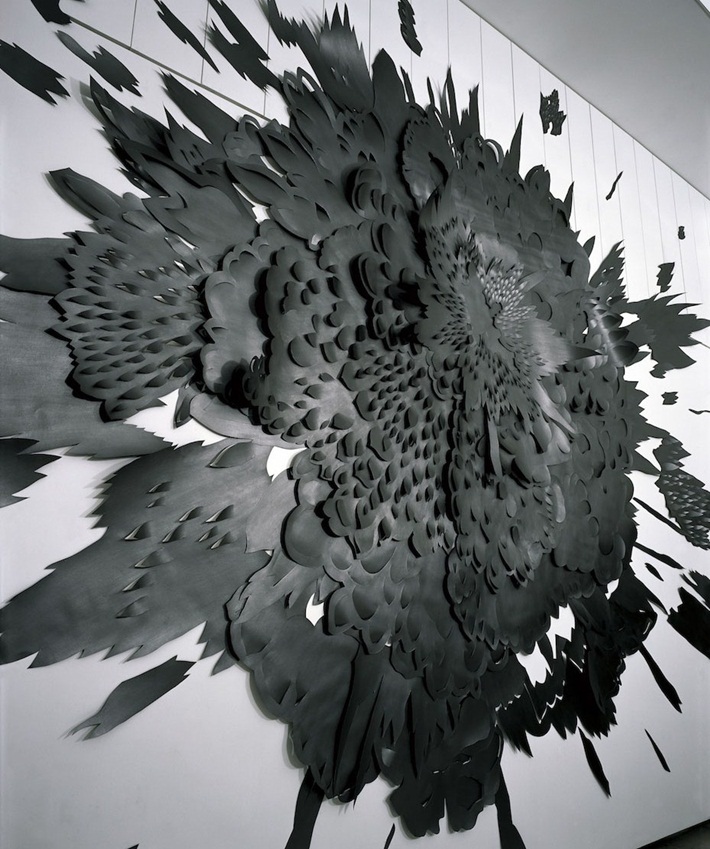 Dr Maria Balshaw, director of Manchester City Galleries commented: "This group of internationally important artists all take paper, that most familiar and daily of materials and transform it into something extraordinary and other-worldly."
Unlike many bigger shows, the Manchester Art Gallery will also be displaying and offering for sale some of the smaller works by artists featured in the First Cut, including newly commissioned editions by Rob Ryan and Justine Smith (below). Starting at £100 and costing no more than £1,000 they're also refreshingly within the budget of amateur collectors.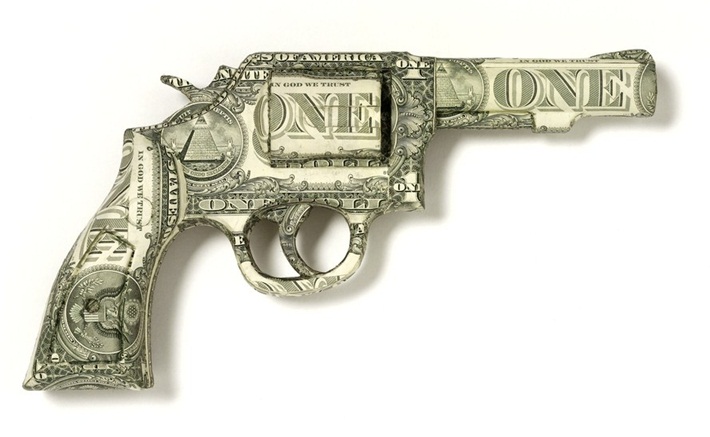 There's plenty of time to get along to the show if you're based in the Greater Manchester area or travelling that way soon by Lexus, as the exhibition doesn't close until January 27th and entry to both venues is free. A programme of tours, talks, workshops and special events – including one with Rob Ryan himself – are scheduled to take place throughout the duration of the exhibition too.
The Manchester Art Gallery is situated in the centre of the city on Mosley Street, M2 3JL and is open daily 10am-5pm with late night Thursdays until 9pm. The Gallery of Costume is based at Platt Hall in Rusholme, M14 5LL and houses one of the largest collections of clothing and fashion accessories in Britain. It opens on afternoons 1pm-5pm Monday-Friday and 10am-5pm at the weekend. See www.manchestergalleries.org for more information.
Biog
Guy Bird is a freelance writer and editor specialising in cars, design and art for the likes of CAR magazine, Wallpaper* and Blueprint. He attends the world's auto shows from Paris to Tokyo interviewing the world's best designers and has road-tested the vast majority of vehicles available in the UK over the last 18 years. www.guybird.com