Been watching London 2012 lately? If so, you cannot fail to have noticed the beautiful Olympic cauldron burning almost as brightly as Team GB's increasingly shiny medal tally. But as the festival of sport comes to a close there's still time to see an exhibition on the genius behind that design, plus London's new Routemaster bus and much, much more, writes Guy Bird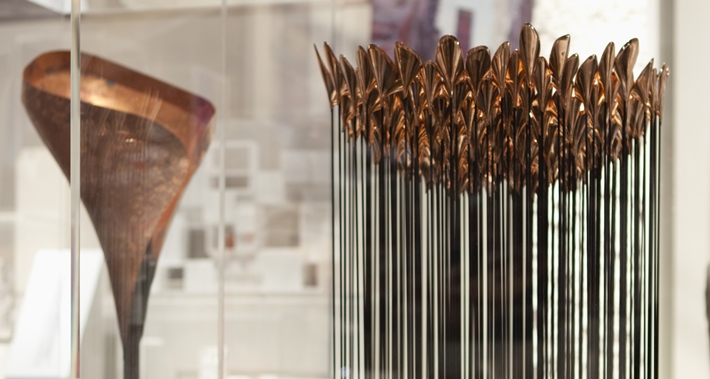 Heatherwick Studio: Designing the Extraordinary is the apt title of the show at London's Victoria & Albert Museum that runs until the end of September and acts as the first retrospective of Thomas Heatherwick's work. His impact on British and global design since establishing his own studio in 1994 after studying 3D design at Manchester Polytechnic and gaining an MA from The Royal College of Art has been immense and his uniqueness of vision – especially in regard to texture and material – has prompted Sir Terence Conran of Habitat fame no less, to pronounce him the "Leonardo da Vinci of our times".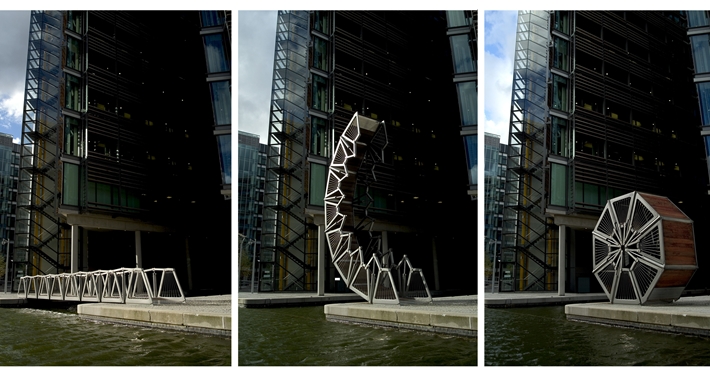 His work to date, which encompasses architecture, design and engineering, includes the innovative 2004 Rolling Bridge in Paddington Basin, which rolls open and shut as necessary, and the strikingly original but perhaps lesser known 2007 East Beach Café in Littlehampton that utilises an undulating series of rusting metal sections – shaped like three-dimensional contours on a map – to suggest an unlikely man-made mini-Ayers Rock nestling on the edge of England's south coast. As Heatherwick's reputation has grown in stature so has the ambition and complexity of his projects. A great example is the UK's entry for the 2010 Shanghai World Expo. Called the Pavilion Seed Cathedral it looks like nothing else in contemporary architecture – and for all the world, like a giant, squared-off dandelion clock plucked from outer space.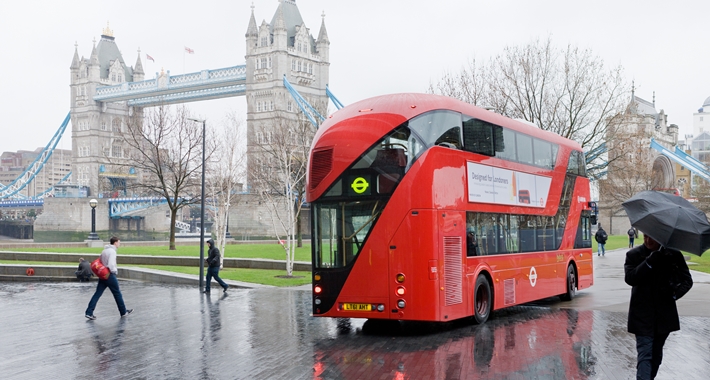 A more recent commission came from Transport for London (and Boris) to help imagine a replacement for the city's iconic red Routemaster bus. The result is thoroughly modern, but has a similar roll-on, roll-off rear door like the original and has now started to be successfully rolled out on to the Capital's streets. Alongside the eye-catching Olympic Cauldron – with its 204 copper petals opening and closing to represent the 204 competing nations – the design has played a key part of what has been a spectacular advert for Great Britain's character, confidence and creativity. Thus the V&A's exhibition of his selected works over the last near 20 years looks set to cement Heatherwick's reputation as one of the nation's finest designers – and he's only 42 years old.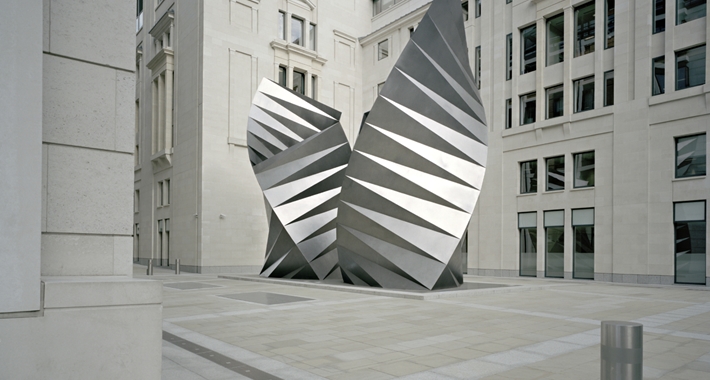 The show – part of the V&A's British Design Season of exhibitions – takes place in the Porter Gallery, the V&A's gallery for contemporary exhibitions and installations, and runs until September 30th. For more information please see www.vam.ac.uk
About the author
Guy Bird is a freelance writer and editor specialising in cars and design for the likes of CAR magazine, Wallpaper* and Car Design News. He attends the world's auto shows from Paris to Tokyo interviewing the world's best designers and has road-tested the vast majority of vehicles available in the UK over the last 18 years. www.guybird.com