The first ever Great British Bike Ride takes place in just a couple of weeks' time, and we're proud to say that Lexus is the main sponsor of the event.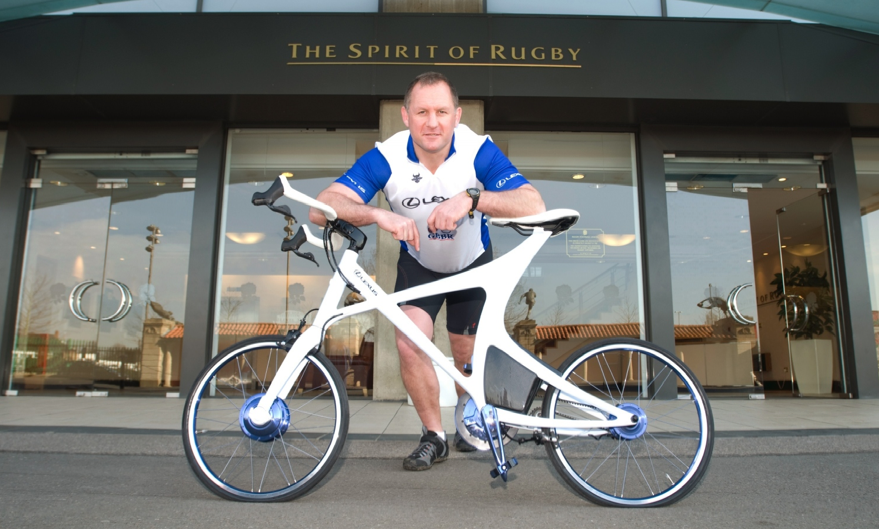 The aim is to use zero emissions (but lots of pedal power) to travel from Land's End to the finish line at Twickenham, the home of English rugby, in order to raise funds for Help for Heroes, the Rugby Players' Benevolent Fund and the RFU Injured Players Foundation.
Rugby legend Richard Hill MBE (pictured), ambassador of this year's event, tells us more: "The Great British Bike Ride is not a race, it's a great way of making new friends, sharing a wonderful sporting experience and raising money for some excellent good causes."
Taking place from 1 to 4 September, the Lexus Great British Bike Ride will cover around 80 miles a day, with overnight stops hosted by local rugby clubs. Two well–known rugby legends jumping on their saddles are Martin Johnson CBE, joining for stage three from Yeovil to Winchester, and Jason Leonard OBE for stage four from Winchester to Twickenham.
They won't be the only ones we will be looking out for – Lexus is fielding its own team, led by Paul Marshall, Lexus General Manager Marketing and Strategy. "Lexus is all about the pursuit of perfection and we are pleased to offer our support to all those men and women who will be doing their utmost on two wheels to bring in funds for well-deserving charities."
Paul will be joined by Lexus colleagues Paul Clack, Paul Vecchione and Jon Micklefield, all of whom have been training hard for the challenge. To find out more about the team and its preparations, click here.
We will be updating the blog with more news after the event. Until then, we wish every rider the best of luck in reaching the finish line and their fundraising targets. If you would like to help the Lexus team raise money for these charities, click here.