First opened in March 2019 and located in Tokyo's Midtown Hibiya, a 190,000-square-metre shopping complex, Lexus Meets is a uniquely crafted space that offers a variety of ways in which guests can interact with the Lexus brand.
Part boutique, café and vehicle experience centre, Lexus Meets is also a gathering space for events that celebrate craftsmanship and design innovation.
Lexus Meets: the Steer and Ring boutique
A wide-ranging and carefully curated selection of products are sold here, including some items from the Crafted for Lexus collection, that represent the core values of the Lexus brand: design, craftsmanship and technology. Visitors can experience a test drive at Fuji Speedway with Lexus Master Driver, Akio Toyoda. An additional touchscreen enables guests to explore and configure the full range of Lexus models.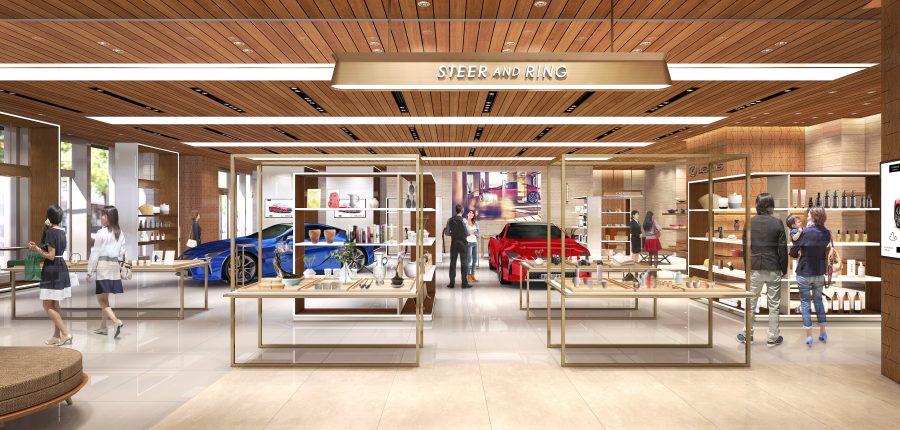 Lexus Meets: Touch and Drive
This new test drive experience programme enables customers to experience Lexus vehicles at a time that is convenient to them. All models in the range are available to test drive from Tokyo Midtown Hibiya, and reservations can be made quickly and easily – either via the dedicated terminals inside Lexus Meets or by smartphone.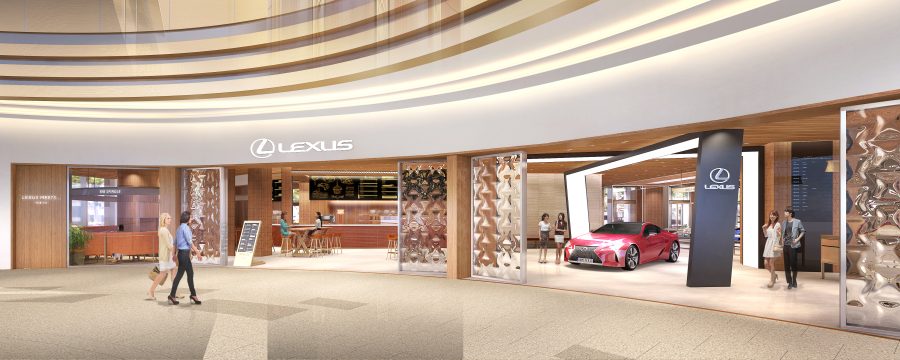 The city centre driving routes are changed regularly according to the season. For example, during Sakura season, roads with cherry blossom trees will be included. Guests are also able to collect a car to try at a time convenient to them, and a car can be loaned for one or two days depending on vehicle availability.
Lexus Meets: The Spindle
As the name suggests, this café takes its design inspiration from the striking Lexus spindle grille. Designed by interior designer Jyunji Tanigawa, the centrepiece is a large, spindle-shaped light.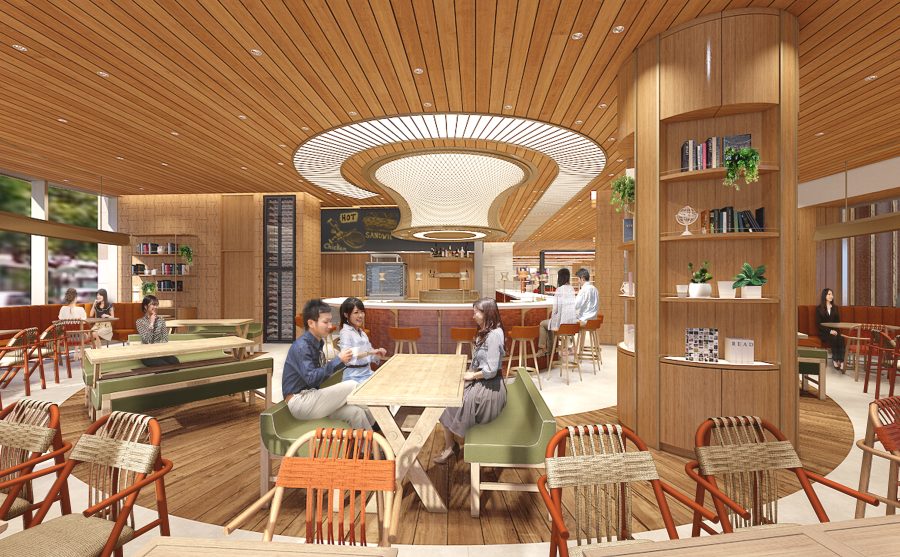 It is a place where business people and tourists can enjoy a coffee, food, or perhaps a beer after work. The Spindle offers a variety of Japanese food for lunch, including chicken cooked on a rotisserie machine and a special deli picnic, which allows customers the opportunity to enjoy a meal while going for a walk in the park.