After the conclusion of the eighth and final round of Japan's dramatic Super GT championship, the #37 Lexus LC 500 of team KeePer TOM'S has been crowned overall champion of the 2017 season.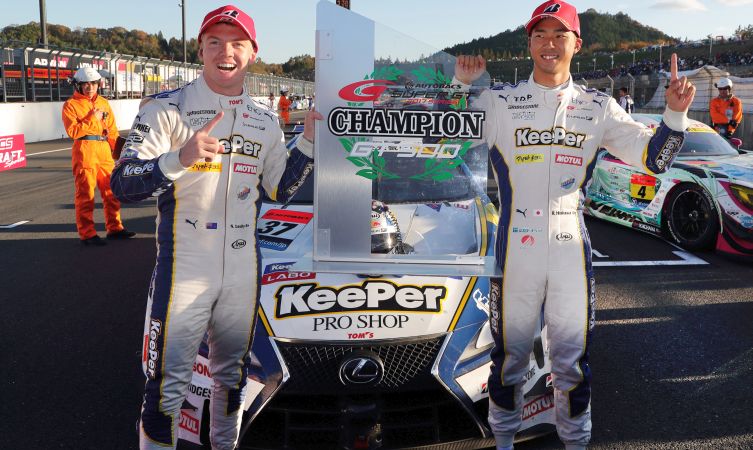 Despite being new to the series this year, the Lexus LC 500 dominated the top GT500 class from the start, the six entrants accumulating a total of 14 podium finishes, of which five were outright wins.
2017 Super GT round eight: race review
The grand final was held last weekend at the Twin Ring Motegi race circuit. It saw the #37 LC 500 of Ryo Hirakawa and Nick Cassidy finish in second place during a strategic yet on-the-pace performance that secured a more important victory – the overall championship win.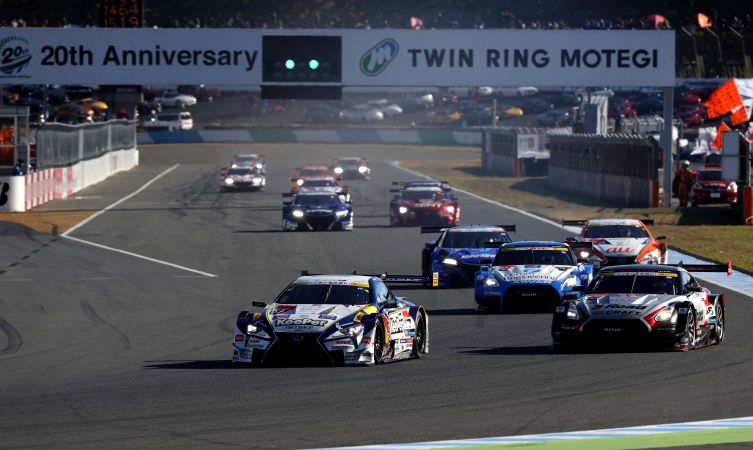 Consisting of 53 laps for a race distance of 250km, the Motegi round is the shortest of the series. This can increase the sense of pressure, but it was still a surprise to see the cars in grid positions one and two collide before the end of the formation lap. As the damage was relatively minor the rolling start carried on as scheduled.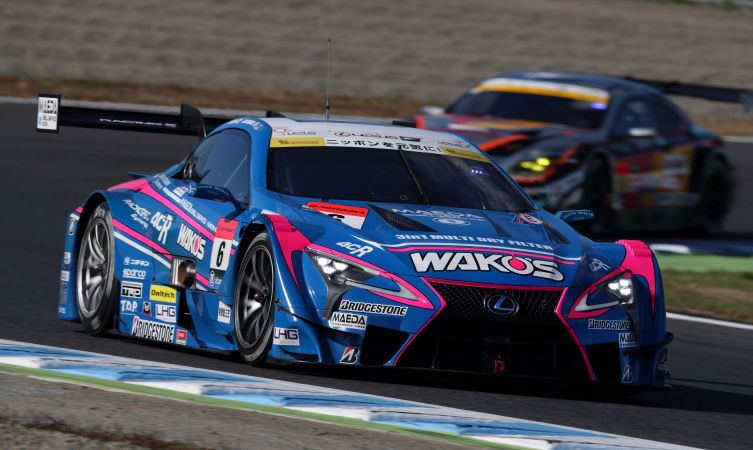 While the lead car maintained its composure and continued to create a healthy advantage, the second-placed #6 LC 500 had lost momentum during the disturbance and was passed by three cars in quick succession – all within the initial few corners. First of these was Cassidy in the #37 LC 500, who immediately stole into second, while British driver James Rossiter in the #36 LC 500 also capitalised on the early upset to leapfrog from seventh into fifth.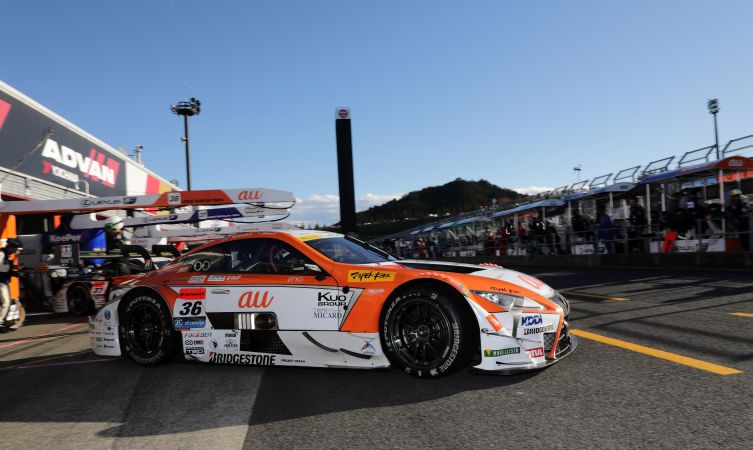 Further incidents within the midfield allowed the cars in positions one and two to create a comfortable breathing space. Cassidy was the first within the field to pit, initiating a stream of driver changeovers that extended from lap 21 to 35. By the time the final car had pitted, the #37 LC 500 was returned to second place with Hirakawa poised to bring it home. Despite running into many delays and challenging moments while overtaking backmarkers, the top three runners maintained their positions for the remaining 30 laps.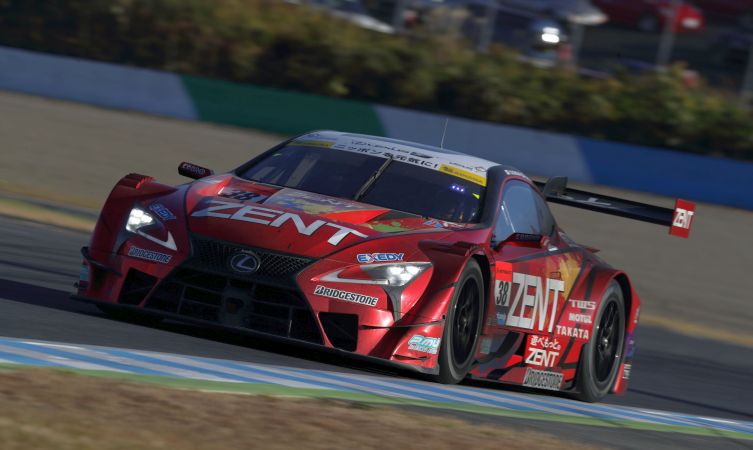 A second-place finish was enough for KeePer TOM'S to secure both the drivers' and teams' championships – the team's first Super GT titles since 2009. At 23 years-of-age, both Hirakawa and Cassidy are now the youngest drivers to have won the championship.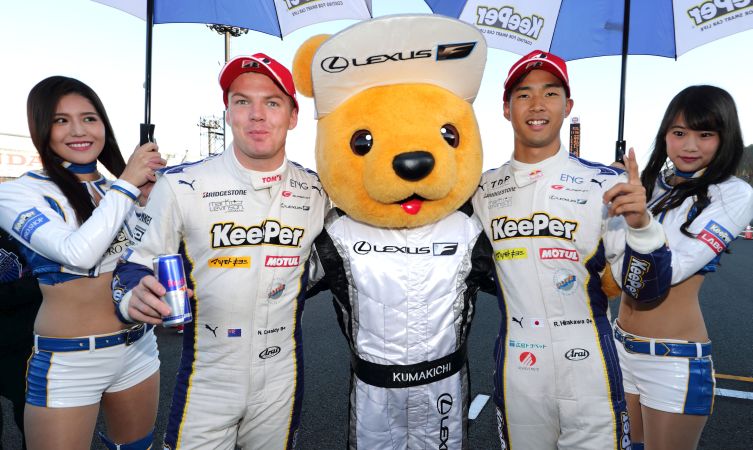 Ryo Hirakawa (above right): "I thought that if we got this championship title I would go wild, but I was just so relieved when I got the chequered flag. We won this title because the whole team came together and worked well with no mistakes, so I just want to express my appreciation to everyone."
Nick Cassidy (above left): "All I can say is that I too am relieved. This is only my second season in GT500 but the team put its trust in me and I worked hard to live up to that trust. All year it has been a season of holding back when we needed to hold back and pushing hard when we needed to push. The strategy for this race was to conserve the car and get enough points but it went well and was a good race."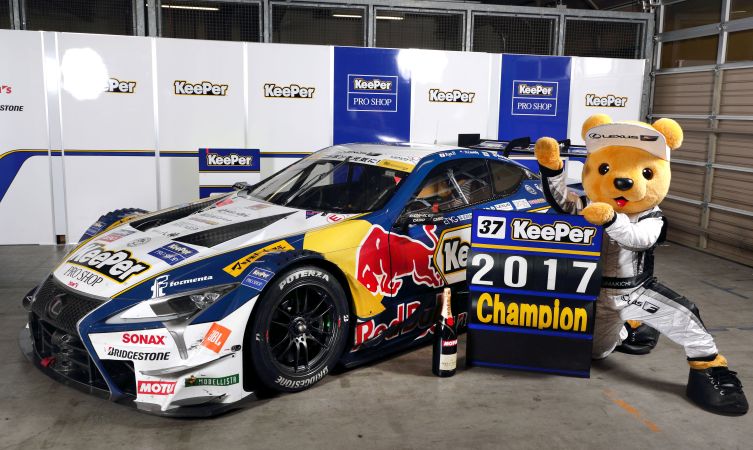 2017 Super GT: championship results
| | | | |
| --- | --- | --- | --- |
| RANK | CAR NUMBER | TEAM | POINTS |
| 1 | 37 | Lexus team – KeePer TOM'S | 105 |
| 2 | 23 | NISMO | 103 |
| 3 | 6 | Lexus team – Le Mans Wako's | 82 |
| 4 | 38 | Lexus team – Zent Cerumo | 81 |
| 5 | 36 | Lexus team – au TOM'S | 73 |
| 6 | 1 | Lexus team – Sard | 64 |
| 12 | 19 | Lexus team – WedsSport Bandoh | 41 |