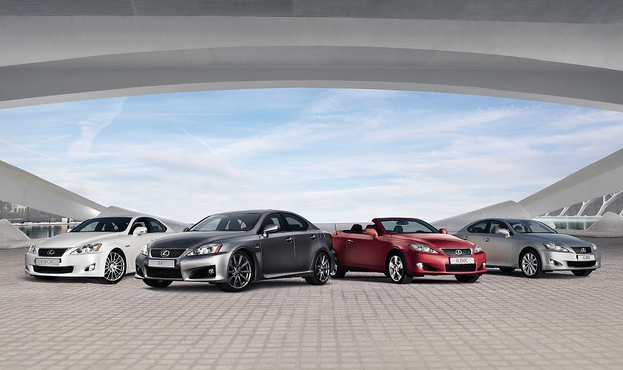 An analysis of 24.5 million MoT records by consumer motoring website honestjohn.co.uk has revealed that Lexus holds the highest pass rate of any mainstream car manufacturer.
Honestjohn.co.uk analysed all MoT data recorded between 1 October 2010 and 30 September 2011. Lexus vehicles scored an industry leading pass rate of 88% for vehicles having their first MoT.
It wasn't such good news for all manufacturers, as the full records show one in five cars in the UK (352,000 in total) failed their first MoT. The most common reasons for MoT failures were lighting and signalling (164,837 failures), followed closely by tyres (96,760 failures), headlight aim (82,555 failures) and issues with the driver's view of the road (80,605 failures).
To see the results in full, visit honestjohn.co.uk/mot.
In 2011, Lexus was named Manufacturer of the Decade by Auto Express and celebrated 11 years at the top of annual JD Power and Associates customer satisfaction study. The Auto Express award recognised the fact that Lexus had achieved the highest average satisfaction rating of any car maker over the past 10 years – 88.3 per cent – based on more than 300,000 responses from motorists to Auto Express's annual Driver Power survey.
To find out more about Lexus vehicles, visit lexus.co.uk.