We've left our favourite till last in our tour series. The Eccleston Square Hotel in London is the perfect place if you love Lexus – its mix of technology and style is the ideal place to park our CT200h for the weekend.
Eccleston Square Hotel
If you drive a Lexus, you'll certainly appreciate the marriage of style and technology we've found in this very special place to stay in London. With beautiful interiors and thoughtful, high-tech touches to make your stay a little bit special, Eccleston Square Hotel is a perfect idyll in the capital.
See also
Lexus CT compact luxury tour: Scotland
Lexus CT compact luxury tour: The Midlands
Lexus CT compact luxury tour: The South
Lexus CT compact luxury tour: East Anglia
Lexus CT compact luxury tour: The North West
Lexus CT compact luxury tour: The Cotswolds
The building
This beautiful stucco building was completely gutted and renovated by the current owners to create the hotel. It's the attention to detail that makes this a very special place. Precious interior features have been kept, of course, but the luxury refurb and cool interior styling mean Eccleston Square is in a different class altogether. The chevron marble floors in the public rooms are simply stunning, with a small cocktail bar, cinema room where guests can enjoy private screenings or just flop in an armchair with the papers.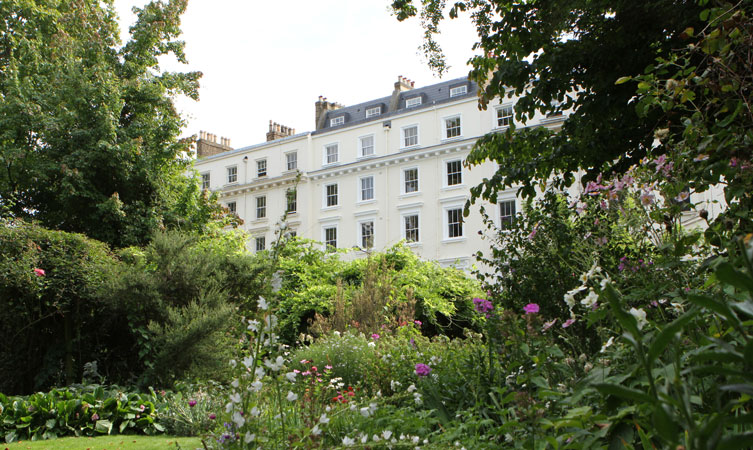 The rooms
Where to start? These may not be the biggest rooms in London, but if there's another small hotel more built for comfort then we're yet to find it. The Hästens beds are sublime – costing £12k each and you can tell. They rise, fall, even vibrate and the Italian bedlinen is of the highest quality. Puffy duck down duvets and thoughtful touches like multi plug sockets in European, British and American formats , USB ports and a Nespresso machine make it geek heaven.
There are TVs hidden in the bathroom mirrors, magic shower screens that are opaque at the touch of a button, surround sound. There's also an in-room iPad you can use to order everything from a 3D movie from the hotel library to hair straighteners to room service. We had all three. And when you're sitting, perfectly coiffed in a £12k vibrating bed eating a club sandwich it's tempting to stay put.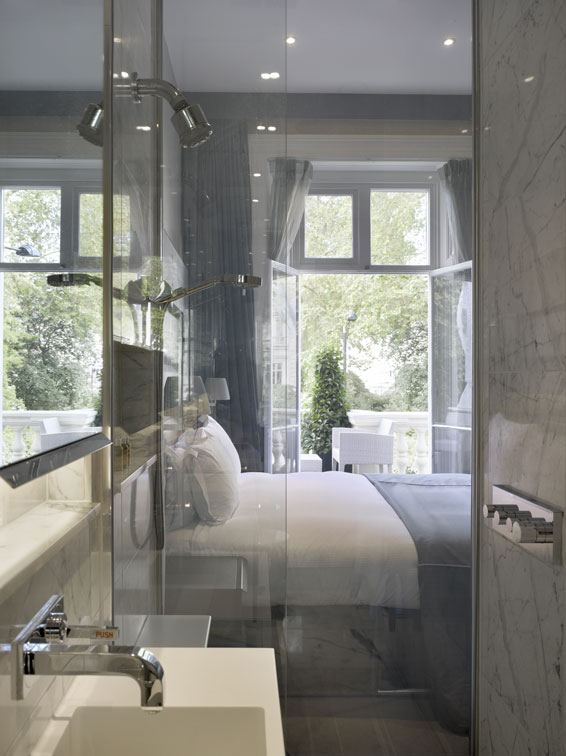 The food and drink
In summer months, the bonus of staying here is access to the private garden square opposite. The hotel will put a delicious picnic together – champagne recommended – and you can find a little oasis right in the middle of the city.
The intimate dining room is the last word in style and the menu is centred on firm favourites and comfort food, cooked and presented beautifully. Fish and chips, pizza, mini burgers – if this is a hotel based around unpretentious comfort and joy, why pretend you'd rather nibble on a cordon bleu ration? Through breakfast, brunch, afternoon tea and dinner, it's all about having exactly what makes you happy.
The activities
Have a game of tennis if you're feeling a bit more energetic – there's a private court in the resident's garden square. Shop in nearby Elizabeth Street, where you'll find chic boutiques, artisan coffee, quirky independent stores and fantastic fashion. If you're going on to airport, it's a five-minute walk to the Gatwick Express train. That said, you may find, that having found Eccleston Square, you won't feel the need to escape this little cocoon of comfort at all.
Verdict:
A peaceful haven for the stylish weekender, this is a little gem of a hotel.
Need to know
Eccleston Square Hotel,
37 Eccleston Square, Pimlico, London, SW1V 1PB
020 3503 0694
Double rooms from £205 per night