Need to keep the kids (or yourself) occupied during lockdown? We've created some colouring templates to help keep your mood positive and your creativity levels high.
To download the high-resolution templates, simply right click on your favourite design below and select 'Save As' or, if you're using a mobile device, press and hold the image, then save to your camera roll. You can also download a printable PDF version by clicking the download link beneath each image.
Then print them out, and start decorating. After you've finished, we would love for you to share your designs with us on Facebook, Twitter or Instagram by including the @LexusUK tag in your post.
Lexus colouring: Lexus LC 500 Super GT
What would your dream racing car look like? Decorate the flame-spitting Lexus LC 500 Super GT car below with your favourite colour scheme. But remember to stay within the (racing) lines.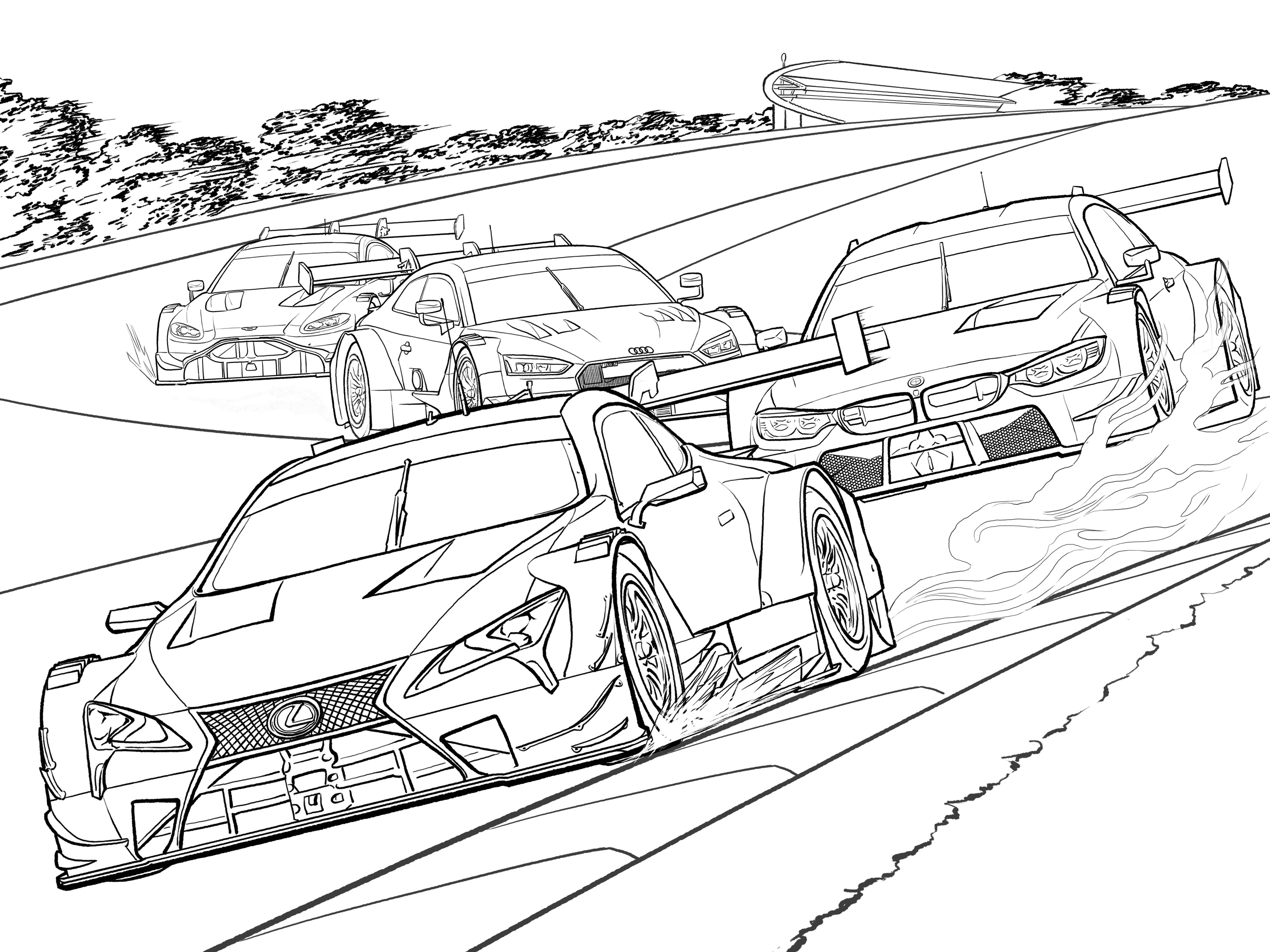 Click here to download the template.
You may have noticed that this illustration doesn't just feature Lexus cars – there are racers from, BMW, Audi and Aston Martin. That's because it commemorates when, last year, Super GT cars from Japan and cars from the German DTM series competed against each other for the first time.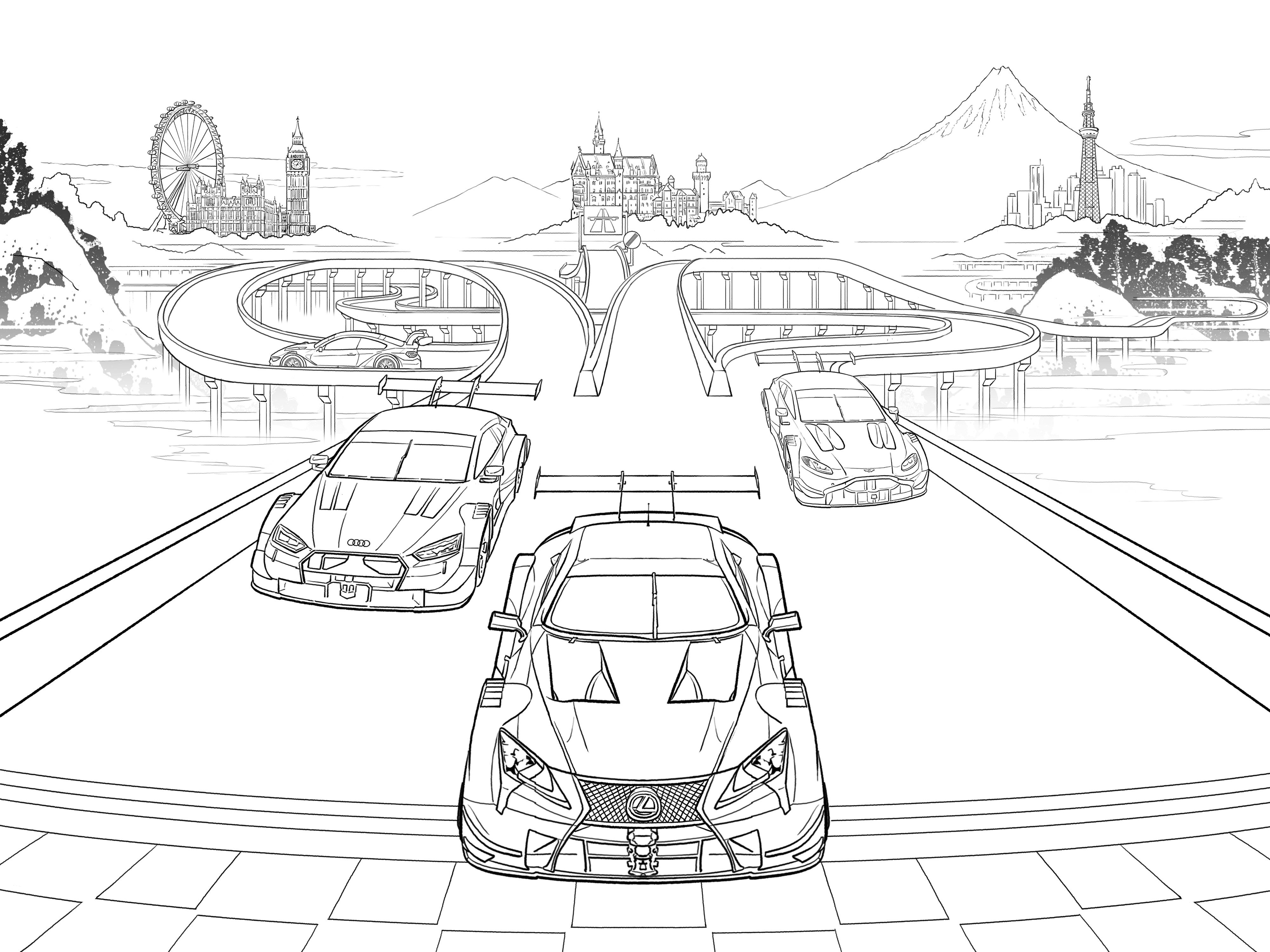 Click here to download the template.
The first of these so-called 'Dream Races' was held at Fuji Speedway, with Nick Cassidy taking victory in the Lexus.
Lexus colouring: something more relaxed
If high-octane motorsport isn't your thing, we do have a template that's much more relaxing. It features a Lexus LC road car in two idyllic settings.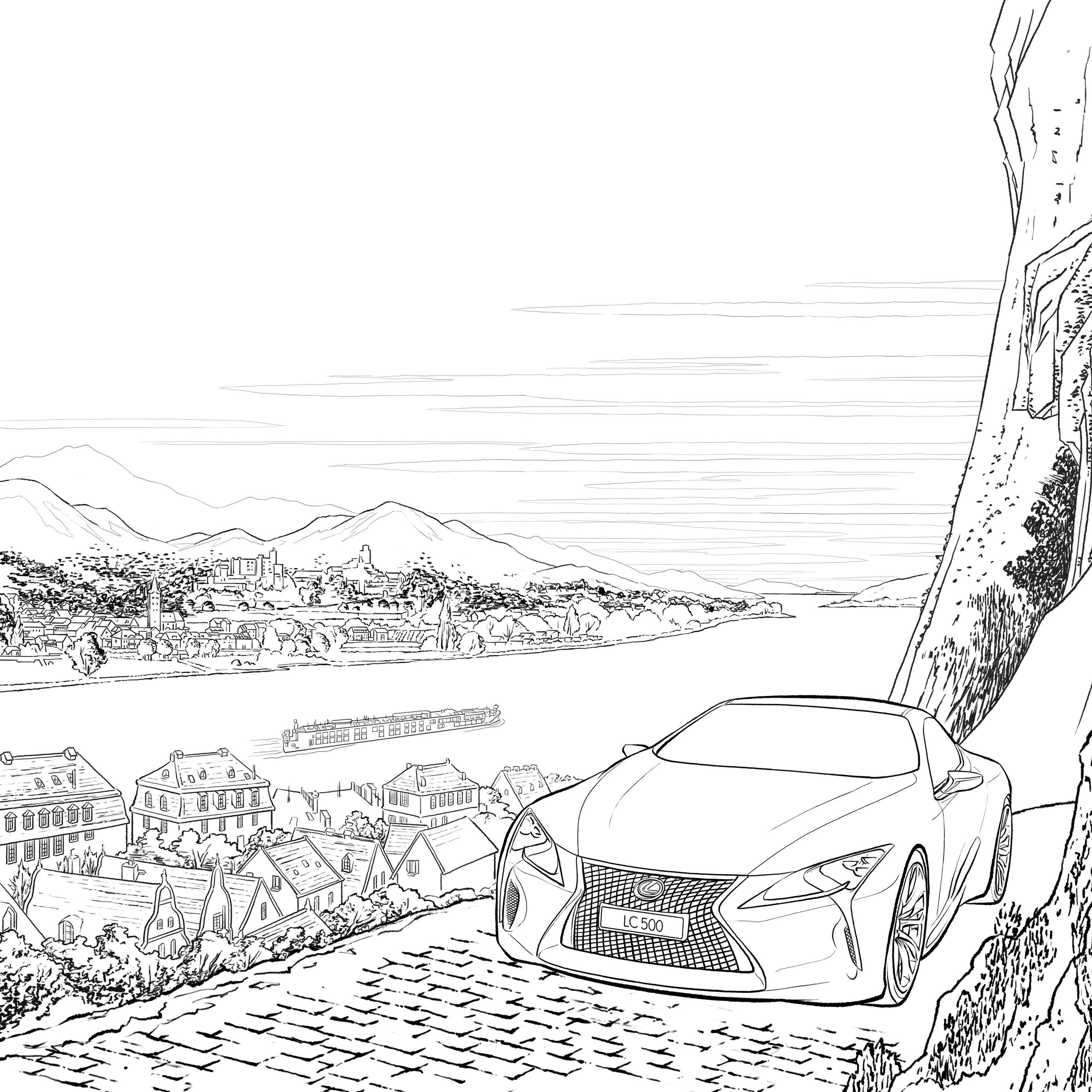 Click here to download the template.
The style of all these Lexus illustrations is inspired by Ukiyoe, which are traditional Japanese woodblock prints from the Edo period (1603 – 1868).