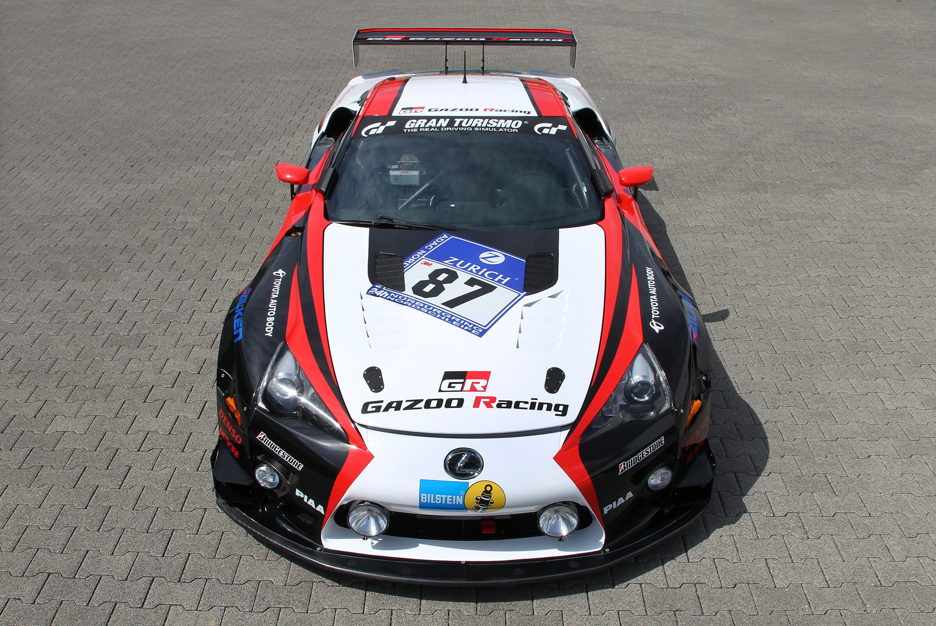 André Lotterer, a member of the winning squad at this year's Le Mans race, has been named in the Gazoo Racing team for the Nürburgring 24 hours this weekend.
Lotterer, a German racer who is a double series champion for Lexus in Japanese Super GT 500 competition, will form part of a powerful driver line-up for the two LFA that will be taking part, led by driver/team manager Akira Iida.
It will be the fourth time the LFA has competed at the legendary Nordschleife, a circuit that pushes Lexus's cutting-edge technology to the extremes of mechanical endurance.
Gazoo Racing's technical team is drawn directly from Lexus's research and development section, and by participating in the event these engineers and technicians are able to hone skills and that can be fed directly into new Lexus products.
In 2010 a Gazoo Racing LFA won the SP8 class in the race, set a fastest lap of just over eight minutes 55 seconds and finished 18th overall. This season the team has made strong progress with the car, with two class wins in the VLN endurance races at the Nürburgring, a fifth place finish and a fastest lap time almost 26 seconds quicker than its 24-hour race best.
British racing fans will have their own chance to admire the LFA at close quarters, as Gazoo Racing is due to bring one of its race cars straight from the Nürburgring to this year's Goodwood Festival of Speed, from 30 June to 3 July. What's more, one lucky competition winner will co-pilot a Nürburgring Package LFA, one of only 50 to be produced worldwide, up the famous hill climb!