"This is really cool", said Kyra Cleeton, after seeing her winning design on a full-size Lexus UX for the first time. "It's amazing to see my own work on the car because it really brings it to life," she added.
Kyra was the winner of our Design Your own Tattooed Car competition. Her design, which featured Native American tribal symbols, made it through to the final and fended off seven other designs in a World Cup-style voting contest across Facebook and Instagram.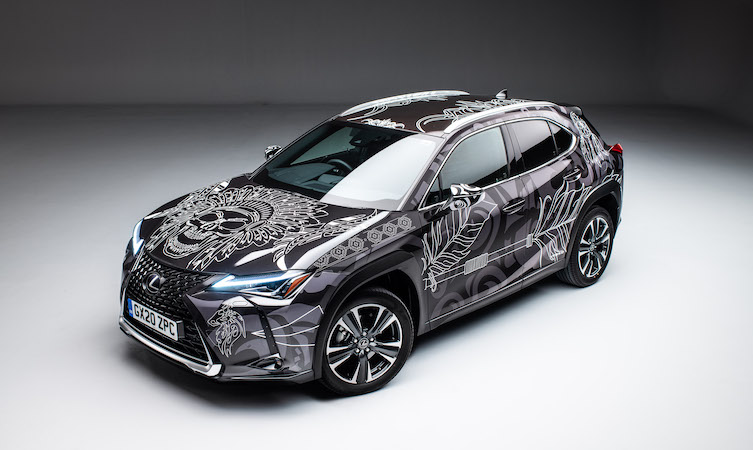 It's a proud moment for the 19-year-old from Staffordshire. Her prize? A professional photoshoot with the very car she created. We used her design to transform the appearance of a Lexus UX with a full-body vinyl wrap, making her vision a reality.
After presenting the car to Kyra and allowing her the time to take it all in, we sat down with her to talk about what inspired her design and her aspirations for the future.
What got you interested in design in the first place?
I love gaming and I've always been fascinated with the way that games are designed, and how the characters and the environments that they inhabit were created. The levels of detail and accuracy are just incredible, and that's what really inspired me to pursue a career as a designer.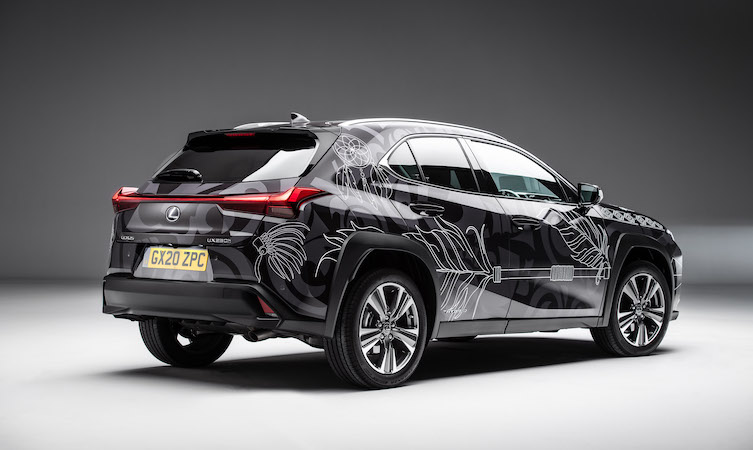 Are there any designers who inspire you?
Aaron Limonick has inspired me massively. He specialises in environmental art for Naughty Dog, the company that created The Last of Us and Uncharted 4, two of my favourite games. The depth and detail of his work is absolutely incredible.
What's your background in tattooing?
I was actually an apprentice tattoo designer for three months. During my apprenticeship, I designed a couple of tattoos. They had basic lines and no shading, and you can see some of that style on my Tattooed Car design. I really liked the idea of putting your own work onto a person, but unfortunately, I had to give it up due to my college commitments, as my main focus is on game design. Tattooing was more of a hobby for me, really.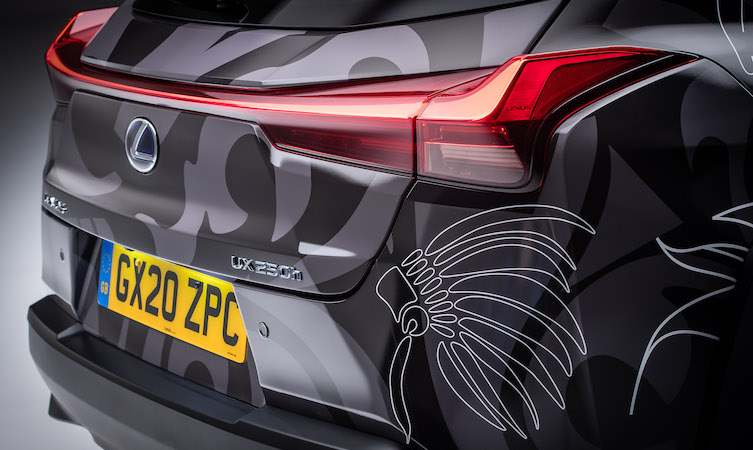 What made you choose Native American tribal art for your design?
I was inspired by the story of Skinwalker Ranch in Nevada, America. A lot of paranormal activity and UFO sightings are said to have taken place there. In American Indian culture, a skin-walker has the ability to turn into an animal, in order to lure or trick Native American tribespeople. Tribes used these symbols to ward off witches, such as the skin-walker.
Can you tell us why you picked certain symbols and what they mean?
The dream catcher is a protective talisman that is said to protect from bad dreams. Arrows could be used to give off messages: when pointing to the left it meant warding off evil, to the right signified protection, while an arrow pointing down meant peace. The headdress symbolises bravery and strength. Wolves are also popular, as they represent strong leadership and spirit animals.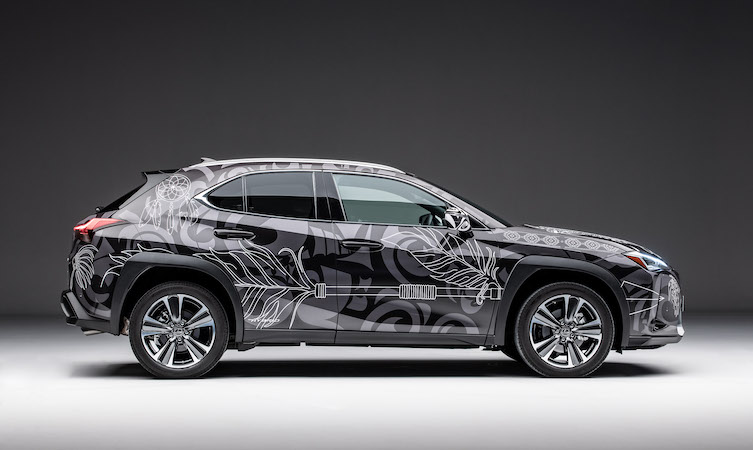 What was the biggest challenge when creating your design?
As I was working on a laptop it was difficult to see the whole design as I was working on it, so I constantly had to zoom in and out in order to get it exactly how I wanted it to be, which could be frustrating. However, it did help me to learn a lot more about size and scale, especially working with a car, which is a completely different canvas to what I am used to because it has so many shapes and curves. In total, It took me about three days to complete the design.
How have you found lockdown? Did it encourage you to enter?
In its initial stages lockdown really limited me to what I could produce, as my college was closed. It was actually my college tutor who told me about the competition and encouraged me to enter. I am glad she did because the competition gave me a great distraction from lockdown, and enabled me to use my time wisely and create something that I am really proud of.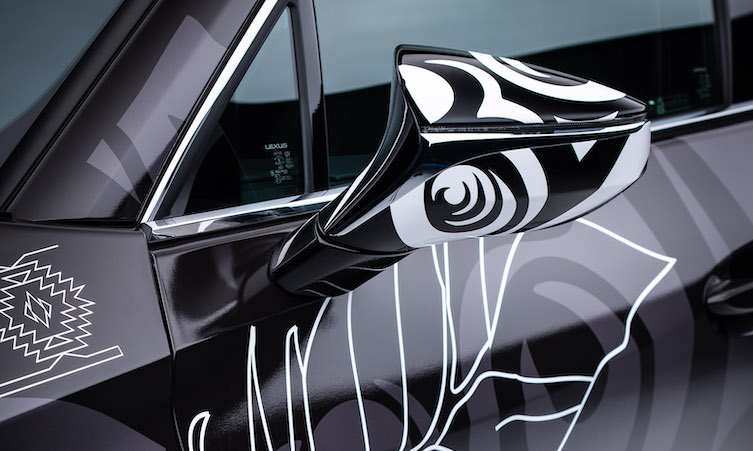 How did lockdown affect your creativity?
In some ways, it has been a positive thing. Having extra time during lockdown has meant that I have been able to focus more on my designs. Having more time alone has also strangely given me the confidence to post my work online and allow others to see it. I have created an Instagram page that I will use to publish my designs.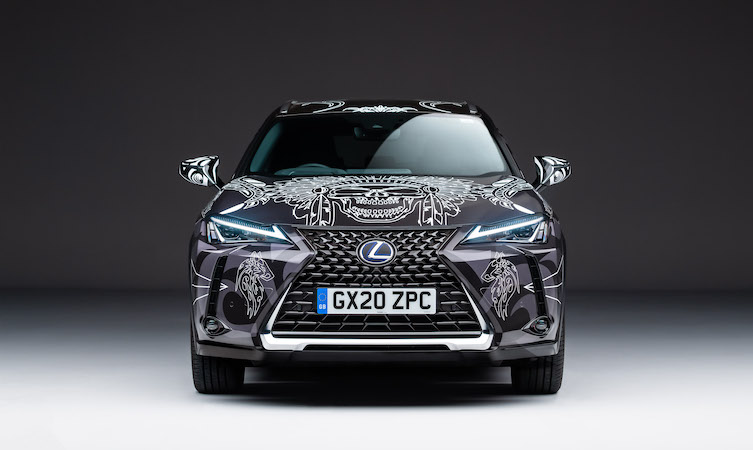 What are your ambitions for the future?
I am going to Limerick Institute of Technology in Ireland to study Game Design in September, which I am really excited about. I will also continue to promote my designs and will hopefully go on to sell some of my work through commissions.
Huge congratulations to Kyra on winning the Design Your own Tattooed Car Competition from everybody at Lexus UK. We wish her the best of luck for the future, and we'll follow her career with great interest.