Diana Mackinnon, general manager of retailer Lexus Edgware, has been named one of the most influential British women working in the motor industry at Autocar's annual Great British Women in the Car Industry awards, held in association with the SMMT.
Mackinnon received the Retail Sales category award at a star-studded event at the Barbican Centre in London. She commented: "I was touched when my senior managers said they wanted to put me forward for the award and I am honoured to be recognised in this way. However, I know I wouldn't be here without the support and hard work of my dedicated team, so this is just as much about them as it is me.
"Only in recent years has the feeling of being a female in a male-dominated industry become apparent to me and I appreciate the fact that my employers, Jemca Car Group, encourage all employees to reach their full potential. Women drive and own cars and are also massively influential when it comes to helping partners choose their car, so we do need more of us at the coalface and in boardrooms.
"I would love to see even more women in sales, service reception and the workshop. I am massively passionate about my job, the industry and the Lexus brand. It has been a hugely rewarding career so far and I am looking forward to the next stage."
Nahide Crisp, centre principal of Hills Motor Group Lexus in Woodford Green, Essex, was also among those selected in the Top 100 most influential women in the British motoring industry.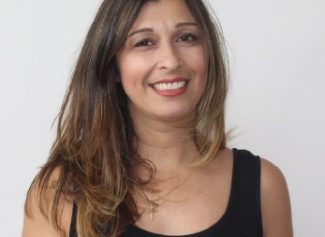 The Great British Women in the Car Industry's 100-strong power-list looks to celebrate success and encourage more women into the car industry at all levels and in all sectors, from purchasing to product development.
Autocar editor Mark Tisshaw added: "While there are certainly challenges in the car industry, it's heartening to see such a wealth of outstanding British women thriving in an array of roles and in the most senior positions. There is plenty of work to be done but, by highlighting the considerable impact of these women, we hope we can inspire more women into our amazing automotive world."
Mike Hawes, SMMT chief executive, said: "We are delighted to be involved with this fantastic event again this year, celebrating the many achievements of the top 100 British women in the car industry. Issues of inequality are rightly in the headlines at the moment, highlighting the challenges that remain in ensuring everyone has equal treatment and equal opportunity.
"The motor industry has improved gradually but still has a long way to go and the women we celebrate today are often role models who have prospered in what is a highly competitive environment. We hope that in years to come, more and more women will follow in the footsteps of the top 100 and help the sector be truly representative of society and the customer base we serve."