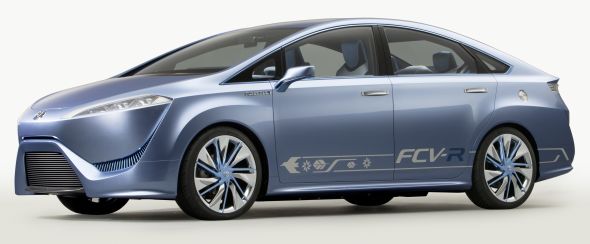 Toyota Motor Corporation (parent company of Lexus) launched its fuel cell research and development programme back in 1992 and is currently on course to launch its first hydrogen fuel cell vehicle in 2015.
Building on the company's world-leading full hybrid powertrain technology, the new vehicle aims to capture the zero-emissions potential of an hydrogen-electric system.
An early version of the latest system was unveiled to the public in the form of the FCV-R concept in 2011, while the concept seen at the 2013 Frankfurt Motor Show was much closer to a genuine – and affordable – production model. It demonstrated how TMC is closing in on its goal of achieving driving range and performance that is comparable to conventional engines, but with no harmful tailpipe emissions.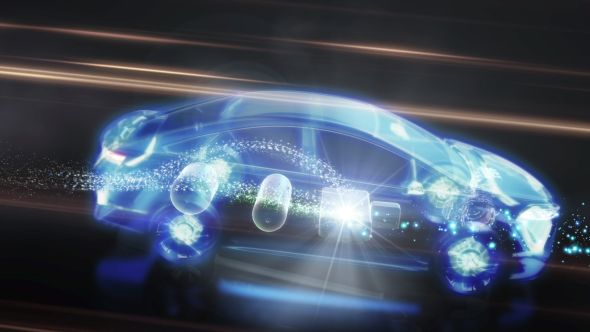 Based around TMC's adaptable full hybrid technology, FCV-R replaces the petrol engine with a fuel cell and the conventional fuel tank with high-pressure hydrogen tanks. Switching one type of power source for another sounds relatively simple. Admittedly, it has been possible to retain the original full hybrid electrical components and battery to store energy recovered by the regenerative braking system. The reality of this development, however, has been far more complicated, especially when maintaining a clear focus on practicality for today's motorists.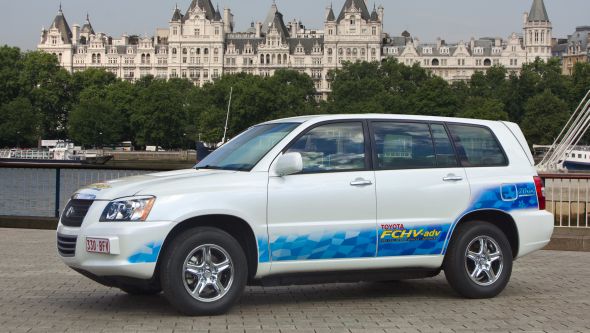 Compared to the fuel cell stack deployed in the FCHV-adv concept of 2008 (above), TMC has improved the technology to such an extent that it has succeeded in doubling the power density to a world-leading 3.0kW per litre, while simultaneously reducing the stack to half the weight and size and slashing its production cost by 90 per cent!
This marked increase in efficiency made it possible for the capacity of the fuel tank to be reduced, so that the latest concept features two tanks rather than the four originally envisaged. These twin tanks and the downsized fuel cell stack are located beneath the vehicle floor, generating no negative impact on the cabin and load space.
According to official Japanese test cycle criteria, the progress made in energy efficiency has made a huge improvement in the vehicle's range, increasing from about 205 miles to more than 350 miles (unofficial tests have seen a maximum range of 420 miles) with no CO2, NOx or particulate matter emissions. At the same time, new materials employed in the revised fuel cell allow a greater operating range, making cold starts possible in temperatures as low as -30°C.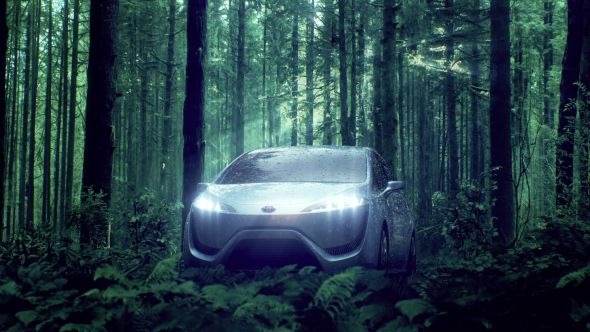 The aim is to reduce the overall cost of the fuel cell system (stack and high-pressure hydrogen tank) by a further 50 per cent. Currently, a vehicle price tag of less than £70,000 is thought attainable, but TMC is working to reduce costs even further before bringing its first model to market.
TMC expects fuel cell hybrid vehicles to reach full mass-market commercialisation during the 2020s, by which time it aims to be selling tens of thousands of vehicles annually. This market growth will be supported by a wider roll-out of this technology, the development of hydrogen refuelling stations, and to pass on the cost reductions that go hand-in-hand with a maturing technology.