It's refreshing to know that at a time when global eyes remain fixated on the precarious state of the economy, there are places routinely cropping up the worldover, with the sole purpose of entertaining you. Here's a look at some of the newest hospitality hotspots throughout the world – grab your passport!
1. Amanoi Resort, Vietnam

Amanoi is a new resort on the shores of Vietnam's East Sea. It is comprised of 31 secluded guest pavilions that sit in a 100-acre sprawl of forest on the coast of Nui Chua National Park.
The architecture of the Amanoi hotel has been inspired by Vietnamese traditional design. Among the leisure facilities is a 20,000-square-foot spa that offers chemical-free treatments using Vietnamese ingredients such as rice and coffee.
There are two pools, a cliffside pool or a 130-foot-long saltwater Beach Club pool, which allows visitors to take a dip in the clear waters of Vinh Hy Bay.
2. Leaprus 3912, Caucasus, Russia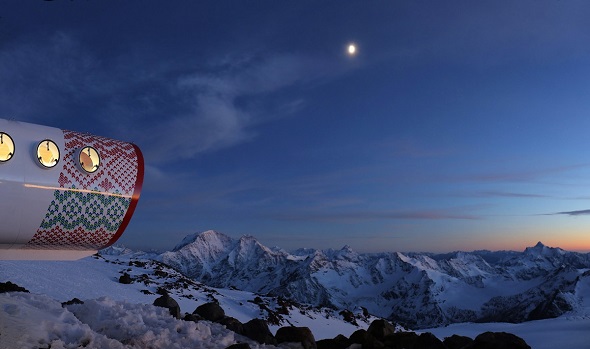 High up in the southern glacier of Mount Elbrus, the highest mountain in Europe, lies a LEAPrus 3912, an eco hotel and restaurant. Opened in September 2013, the 3912 part of LEAPrus's name is in reference to its altitude – a staggering 3,912 metres above sea level.
Four prefabricated modules in Italy were transported by helicopter to the hotel location and assembled by specialist technicians on-site.
Commissioned by the Russian North Caucasus Mountain Club, LEAPrus 3912 is part of a wider project to promote and develop tourism in the remote mountain region of the Russian Caucasus.
Project designer Davide Barreri, explained some of the challenges faced when building the hotel to Lexus International: "The biggest challenge was to create an eco-hotel in such an extreme place so everything is self-generated by new integrated systems."
3. Golden Age Cinema and Bar, Sydney, Australia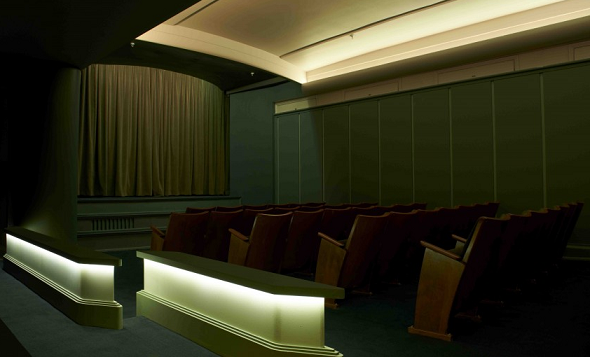 The former offices of art deco building Paramount House, in Sydney, Australia, has been turned into a basement cinema and bar. Barrie Barton, strategy and insights director of Right Angle Studio, has spent the past three years transforming the space, he said:"Film is a beautiful art form often presented in dreadful environments. We wanted to create a cinema equal to the beauty of film."
4. Mercat Princesa, Barcelona, Spain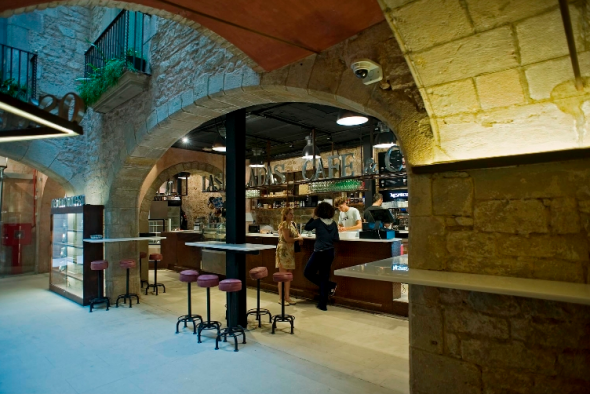 El Born in Barcelona was once a grimy neighbourhood, but it has since been transformed into a hip and bohemian area that is now home to Mercat Princesa, the city's first "gastronomic" market. Set-up by Spanish multimedia artist Justo Almendros, the market is located in a former 14th-century palace. Restored by Almendros himself, the medieval building now hosts 16 international food stalls and seats up to 200 people on chairs and stools designed by the owner.
"We wanted a market that was highly visual," says manager Sara Guerrero, "so everything has to be cooked and prepared in front of visitors and made to order." The hip and the hungry have been flocking here for La Planxa's butifarras, Indonesian food by Mekong by Indochine and faultless patatas bravas from potato specialists Patates. You can enjoy cocktails, a rotating photography show or book a private dinner.
5. Butterfly House Brazil, Bahia, Brazil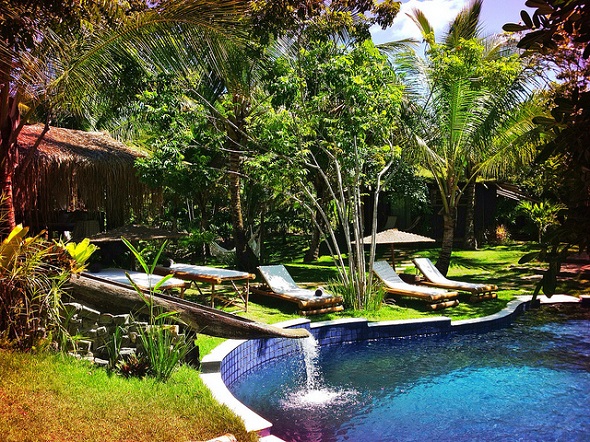 British hotelier Chloe Gibbs has spent the past six years building an idyllic eco-lodge from scratch in the Brazilian jungle – without cutting down a single tree. "The hotel currently runs off a generator or solar power," Gibbs says, "but the dream is to take this hotel off the grid completely by running on biofuel from coconut oil."
Located on the Maraú Peninsula in Bahia, the hotel offers eight luxury bungalows clad in intricate Moroccan tiling and Colombian bamboo. Named after the area's indigenous butterflies, the hotel is a short walk from more than 40 kilometers of pristine sandy beaches. Guests are encouraged to leave 10 percent of their bill to Flap Your Wings, a fund Gibbs set up to help the career development of locals.
6. Asterisk Winery, Beijing, China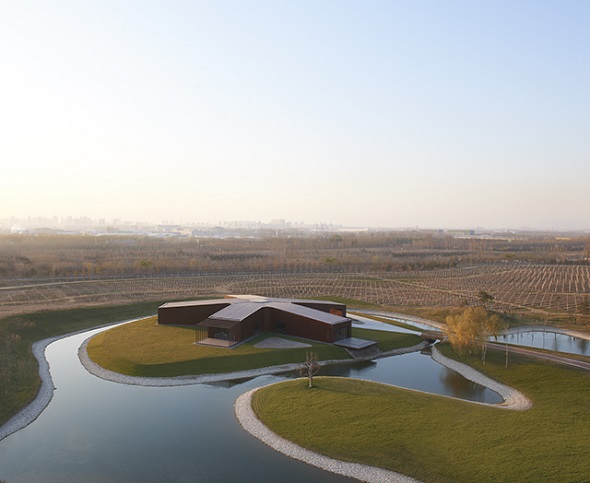 Wine is fast becoming the tipple of choice in China, and to keep up with demand, wineries are popping up across the country. The Asterisk winery, near Beijing, is notable for its faux French villa and castle appearence.
Designed by Japanese architect Keiichiro Sako, founder of SAKO Architects, Asterisk takes its name from its unusual five-pronged shape, which juts into its grassy surroundings.
It's located just outside the city on a 22,000-square man-made island and comprises a wine showroom, a bar and vast basement wine cellars, and an indoor-outdoor restaurant. Selangan Batu timber has been used to clad the building.
7. Bale Mountain Lodge, South Central Ethiopia, Ethiopia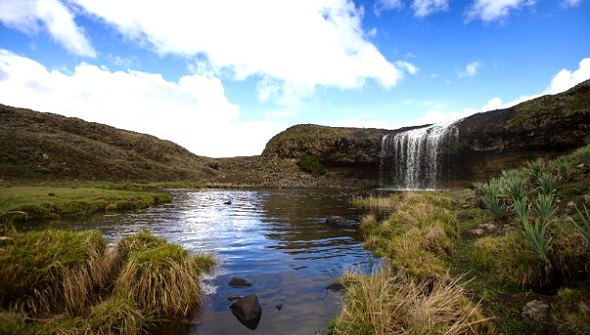 Some people just love to throw themselves in at the deep-end, and that's certainly true of husband-and-wife team Guy and Yvonne Levene, who founded Ethiopia's unique Bale Mountain Lodge – despite nor previous hotlier experience.
Bake Mountain Lodge is a picturesque retreat nestled within the Bale Mountains National Park. It's surrounded by wilderness, 250 miles northwest of the park, and is made-up of eight bedrooms.
Much like Lexus vehicles, the lodge places an emphasis on luxury, coupled with green credentials.
Electricity comes from a hydro plant the couple built themselves, and gas for cooking, heating and laundry comes from biogas created by the hotel's compostable waste. The duo also hopes to use the hotel to increase conservation efforts in a landscape rich with wildlife and endangered species – 240 types of birds can be found in the area surrounding Balwe Mountain.
8. Saint Pierre, Sentosa Island, Singapore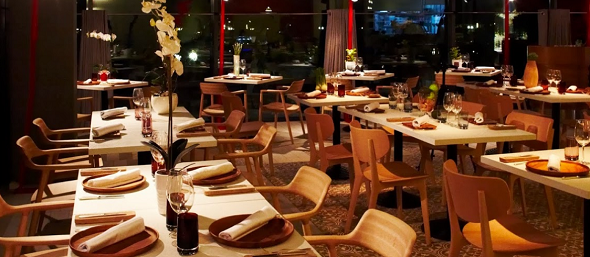 Sometimes it takes more than one try to get something perfect, and this was the case for renowned eatery Saint Pierre in Singapore. The French restaurant closed its door in February 2013, but it has now reopened and improved further.
Brighter, more airy and a little less formal, the new-look Saint Pierre overlooks the Sentosa Cove marina and features blond wood interiors designed by Terence Chan, founder of Terre, a design studio in Singapore.
The menu hasn't changed a great deal . An eclectic mix of dishes include oven-baked black cod, barley risotto and roasted lobster, and grilled zucchini. For a treat, try the Plat de Cotes Fume, which features beef short rib smoked for 48 hours.
Information originally published by Lexus International.