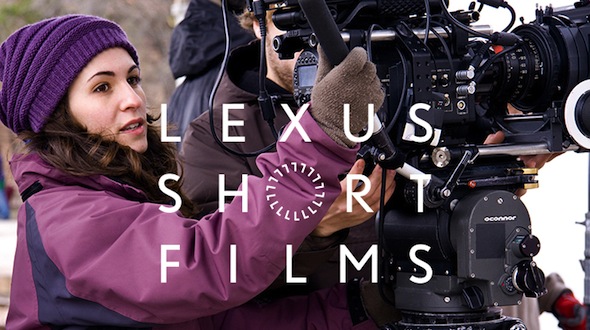 Lexus Short Films project has revealed the identity of its second director.
Madrid-based Cristina Molino has been selected to create the second short in the series, titled Beyond Memories.
The Lexus Short Films programme sees Lexus US create a series of shorts with up-and-coming directors. It's already revealed that it will work with its first director, Justin Tipping to create a film for launch in 2013.
Cristina Molino says: "To have the chance of telling your own story is so personal and also fantastic. I always like to talk about people, and their feelings and things that we could all share."
Molino says her influences include David Fincher, Isabel Coixet and Wong Kar-Wai and that her films incorporate reality with fantasy and magic.
She adds: "When Lexus called me I couldn't believe it. It's a fantastic opportunity to write whatever you want. It's really exciting – I want to start right now!"
Molino's first short film, ¿Te vas? (Are you leaving?), has been awarded in fifteen film festivals including the International Film Festival of Locarno. Soon after she directed her second short film, Retorno (Return), and her third, Nada, is currently in post-production.
In addition to her own film projects, she is currently working as a commercial director and cinematographer for the Spanish production companies Think Mol and Lee Films International as well as the American production company Red Magma Media.