I'm not sure if there's a collective noun for a group of Lexus SC 430s. But I'd imagine the sound of 32 cars, together unleashing just shy of ten thousand horsepower, from a total of 256 cylinders, could give cause for the plural descriptor being a 'thunder', a 'roar' or perhaps a 'shudder'.
The mere thought of so many cars each fitted with a huge V8 engine – the petrol head's power-house of choice – arriving en-masse in a small Lincolnshire village, would have the lawn bowls team's bowels in knots and parishioners at the vicar's afternoon tea party fleeing for the hills in search of peace and sanctuary.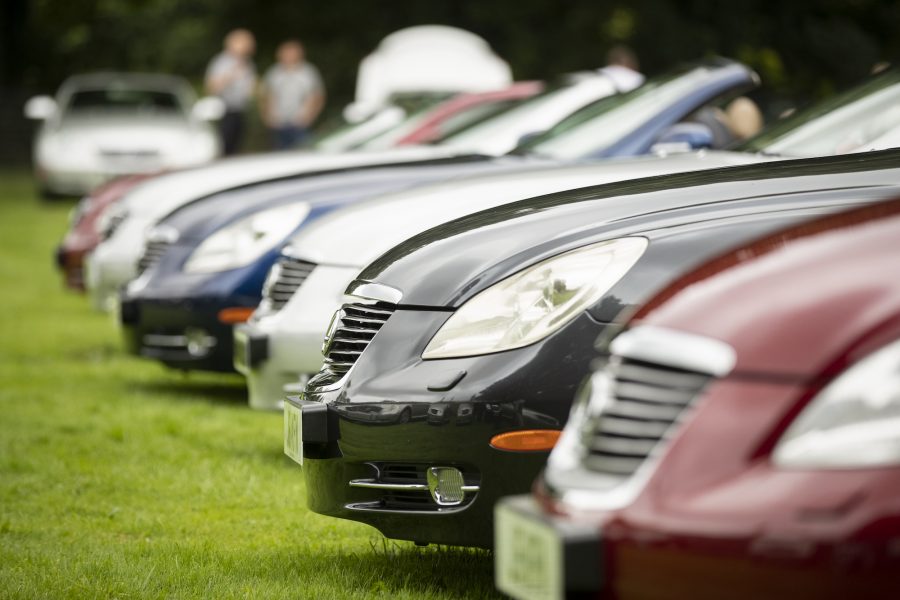 But thankfully, with no hills to run to in the flat-as-flat-can-be Fenland village of Little Hale, all was quiet when more than two-dozen members of the Lexus SC 430 Club UK wafted along a farm track for their second annual meeting on Sunday.
Event organiser and venue owner, Chris Fixter, 58, said: "Well looked after versions run almost silently – the fan from the aircon is the loudest thing you can hear, then it's just a bit of tyre noise – it's like you're being towed. They may not be as sporty but they're simply better built, more reliable, give better economy and are far more comfortable than the competition ever was."
Club president, Juan Thornes, 47, who set up the club in 2018 arrived from Rotherham in his green 99,000-mile daily-driver which celebrated its 20th birthday last week. "My wife said, 'Who's going to join a club like that?' But we already have 664 members. And there are only about 1,000 cars on the road in Britain!" explained car salesman Juan.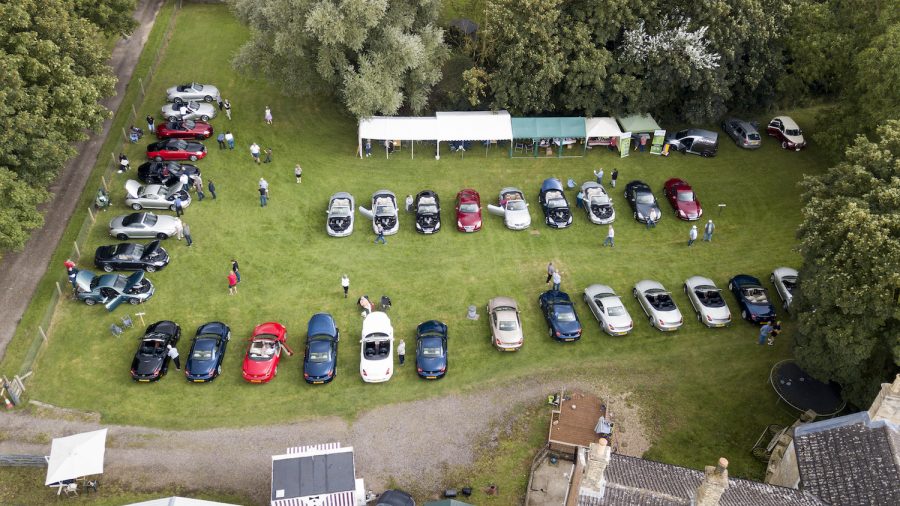 "I like everything about them, I feel like an 18-year-old kid again. It's the excitement about getting in them – the further you turn the key the happier you get.
"There'll be a website soon to help people with maintenance – a place for the SC 430 community to go", he added.
Chris, who has three almost perfect examples of the cars, impressed the weekend's judges winning silverware for Best Facelift, Best Original and Best Engine Bay, said: "There's no other organisation that puts Lexus SC 430s together – we're the only ones doing it.
"The cars, some now about 20-years-old, are just getting to the point of being collectable. They are the only convertible, folding hard-top, V8, rear-wheel-drive car out there. Once the roof's up it's like a regular two-seater car. They are increasing in value – last year they went up by about 30%. The average price is probably about £10K, with some tatty ones selling for about £6K and the best probably worth over £30k."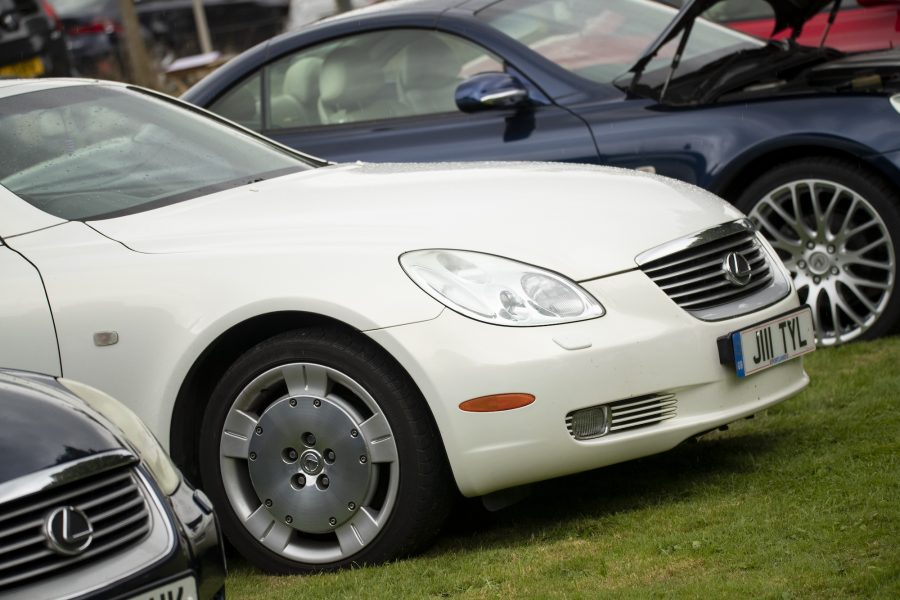 The retired lorry driver, who was kept busy wiping raindrops from his paintwork after a couple of short showers dared to drop rain on his polished prize-winning cars, added: "I only bought my first one a couple of years ago. I've always liked them – it was a desire and dream to own one, but they were £52k new and I couldn't afford one 20-years-ago"
The Lexus SC 430 was a grand-tourer manufactured between 2001 and 2010. It was sold in the UK in relatively small numbers until 2009. They were all fitted with the same front-engined 4.3 litre V8 producing 282bhp, mated to a six-speed automatic gearbox.
The car-proud club members all judged each other's cars, with trophies also being awarded for Best Pre-facelift, Best Wheels, Best Modified and Furthest Travelled (Glasgow). Juan also gave out his President's Award along with a Best Detailed prize awarded by a car-care products stall-holder. Many Lexus dealers also donated raffle prizes.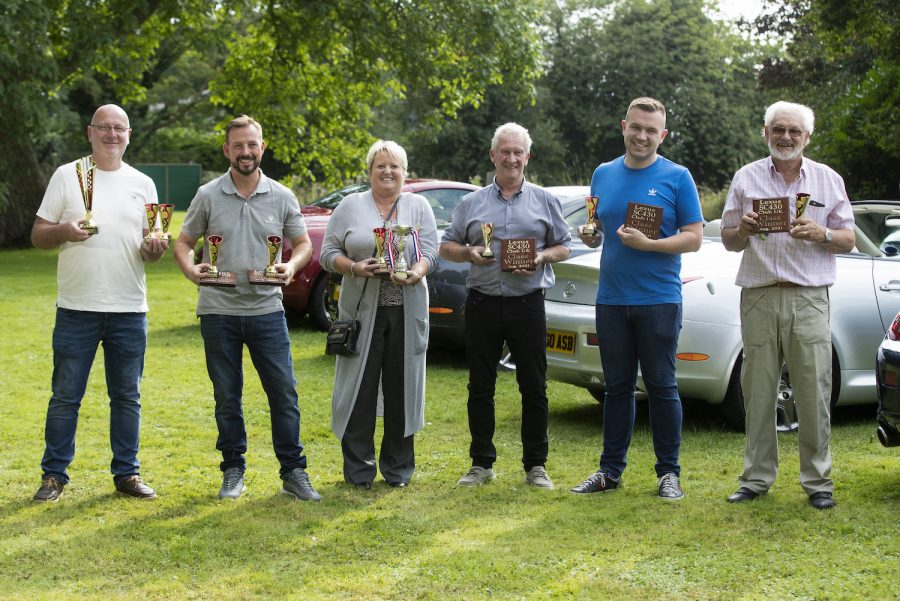 It is likely the lawn bowls players would be bowled over by the cars' quietness and the vicar would give them his blessing too. With so much care and attention being lavished on these cars, unheard of by many, perhaps their collective noun should be a 'whisper' of Lexus SC 430s.