Winter is a beautiful season but there are many hazards associated with driving in wintery conditions. Fortunately, the majority of these can be mitigated with careful preparation, sensible steering and throttle applications, and the correct vehicle settings.
How do these measures apply in practice? The following tips are designed to help you cope with various winter conditions and stay safe on the roads when driving your Lexus.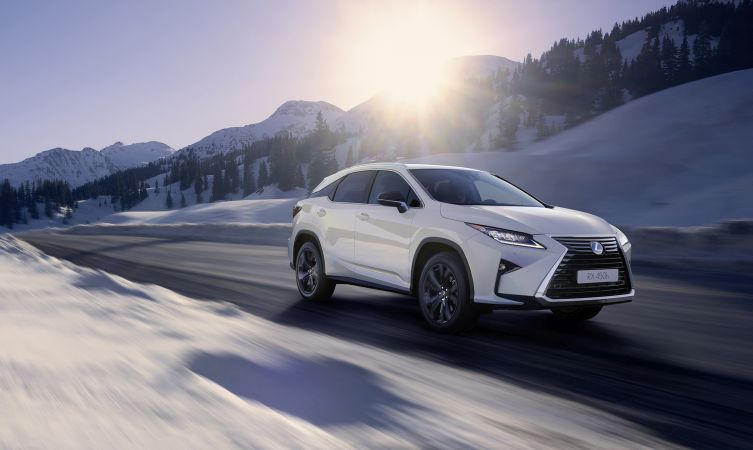 Winter driving: preparing your vehicle
It is said that by failing to prepare you are preparing to fail. So the first way to prepare for winter driving is to make sure the vehicle itself is ready. It is wise to keep the car regularly serviced, that the level and concentration of fluids such as screen wash and anti-freeze is correct, and that your windscreen wipers and tyres are in good condition. If possible, fit winter tyres all round, as they are specifically designed to maximise grip in low temperatures.
Keep essential items such as warm clothes, sturdy boots and food and drink in the car in case you get stranded, and keep an eye on weather forecasts and travel bulletins to make sure the route is safe.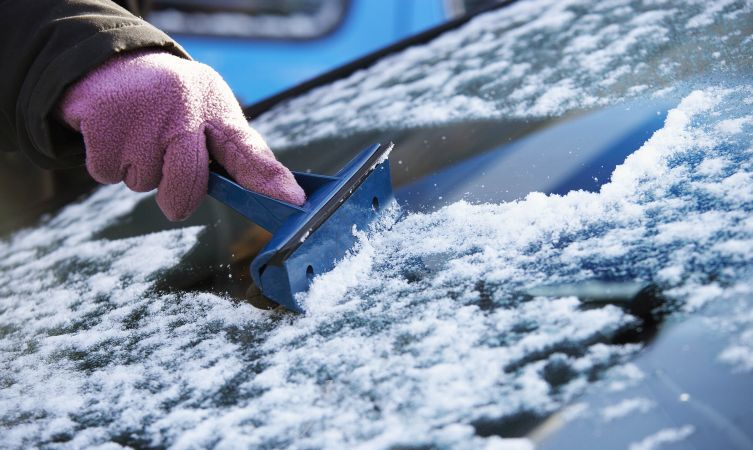 Ensure the vehicle's lights are clean and working so you can see and be seen. Then, before moving off, clear frost from all the windows and mirrors, and clear any mist from inside the windows with a blast of warm air from the ventilation system. Turn your air-conditioning to a warm setting to more efficiently dehumidify the interior.
Winter driving: snowy and icy roads
The first thing to remember about driving on snowy or icy roads is that you may need up to ten times the braking distance before coming to a stop. It is therefore vital to reduce your overall speed and increase the distance between you and the car in front.
Lateral grip is similarly reduced, so bends need to be anticipated much earlier than normal. Braking on slippery bends is extremely dangerous as centrifugal force will pull you outwards into the verge or into the path of oncoming traffic. Reduce your speed smoothly and in plenty of time, and be sensible with your use of the throttle and steering.
Inputs that might be perfectly safe in the dry could be too severe in slippery conditions, potentially leading to understeer (loss of front-end traction), oversteer (loss of rear-end traction), or a total loss of grip.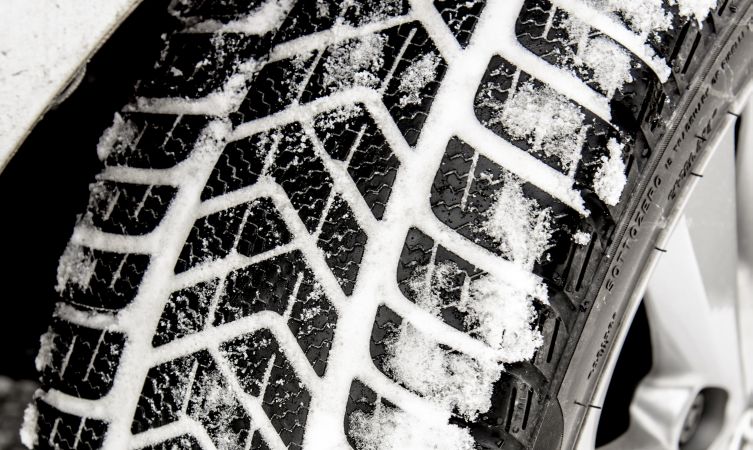 If grip is lost under gentle acceleration, it can be regained by coming off the throttle and steering in the direction of the skid. But if grip is lost under gentle braking, keep steering in the direction that you want to travel and the anti-lock braking system will pulse the braking effort to try and maintain that course.
Many Lexus models have a button labelled 'Snow' near the gear shift lever. If so, use it. Activating this setting allows the sophisticated electronics to maximise grip on slippery surfaces by reducing torque to the driven wheels.
Rain and flooded roads
Water on the road increases stopping distances whether it is winter or not, so when driving in rain we would recommend doubling the normal distance between you and the car in front. Remember, too, that rain reduces visibility, so use dipped headlights, windscreen wipers and washers in order to see clearly.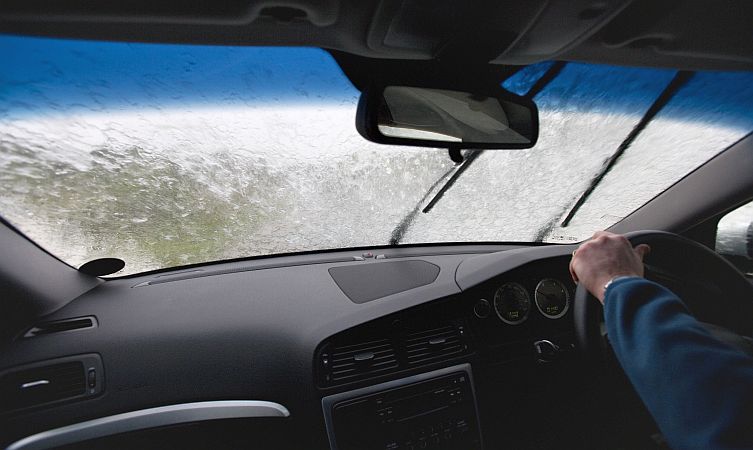 While rain itself should not cause any issues with your car, extra care should be taken to drive smoothly and to plan moves in plenty of time. Deep standing water should also be avoided for a number of reasons.
Driving too fast into standing water can lead to aquaplaning. Similar to skidding on ice, this is an extremely dangerous scenario when the tyre loses contact with the road and skates across the surface because it cannot channel away the water fast enough.
All control available through affected wheels is lost during aquaplaning and can only be regained by easing off the accelerator and brakes until the tyres make contact with the road once again. Therefore the most effective way to reduce the risk of aquaplaning is to slow down and avoid areas of standing water, if safe to do so.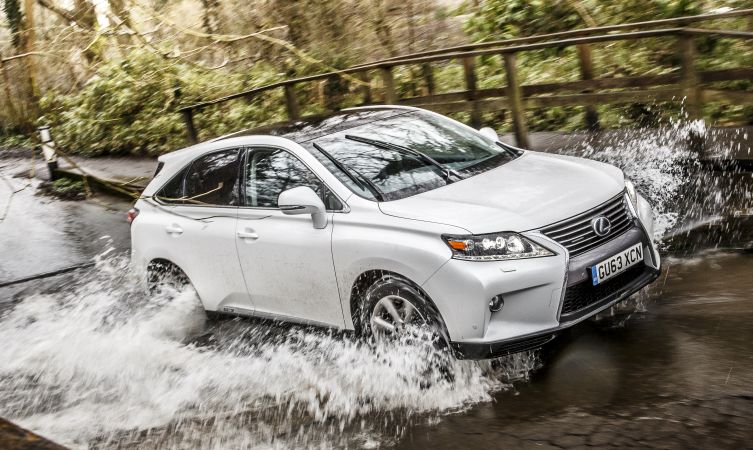 During winter, flooded roads should be avoided as water depth cannot easily be judged. Not only does driving through a flood increase the risk of drowning the engine by ingesting water via the air intake but cars can float in as little as two feet of water.
If you do decide to cross, try to stay in the middle of the road as the deepest water is usually found near the kerbs. Remember to test your brakes after driving through the flood as water within the braking system will affect its efficiency.
Winter driving: foggy conditions
A single incident in fog can easily escalate into a multi-car accident as visibility is significantly compromised. Therefore, if it is absolutely necessary to drive in thick fog during winter, it is important to reduce your speed, switch on your headlights and fog lights (if visibility drops below 100 metres), and leave at least a three-second gap between you and the car in front.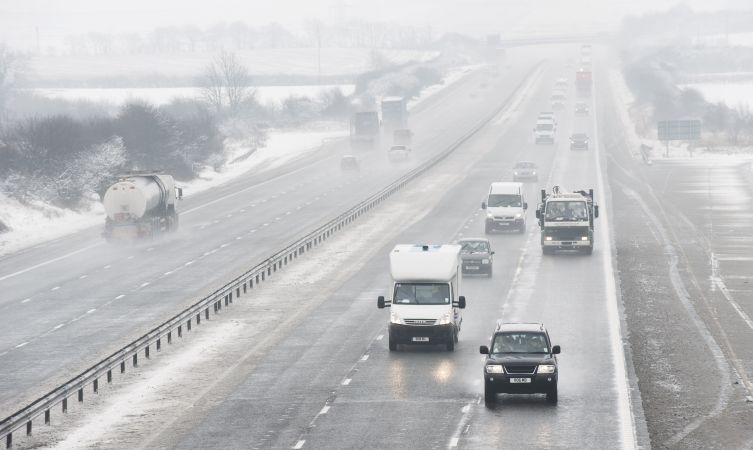 If it is difficult to physically see other traffic on the road, especially around junctions, roll down your window and try to listen for approaching vehicles. Finally, always try to park off the road.
When the sun is low
In winter, the angle of the sun can often be too low for your visor to mask. The effect of the glare can be reduced by keeping both the inside and outside of your windscreen clean and free of grease. Reducing speed will increase the margin of safety, as will wearing sunglasses to lessen the strength of the light entering your eyes. But do remember to remove these shades whenever the sun goes in once again.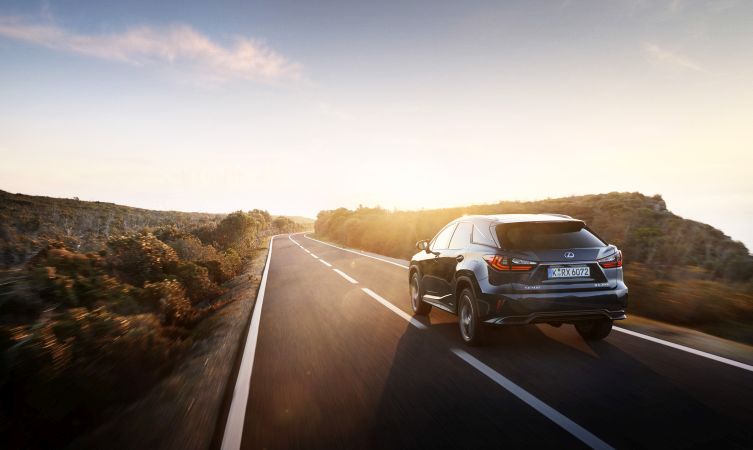 Read more: Lexus RX 450h – the all-weather luxury vehicle
Read more: How the Lexus CT 200h defends you against the cold