New and ultra modern ways of using the traditional upholstery technique of quilting are making this stitching skill one of the world's most sought-after looks, writes Guy Bird.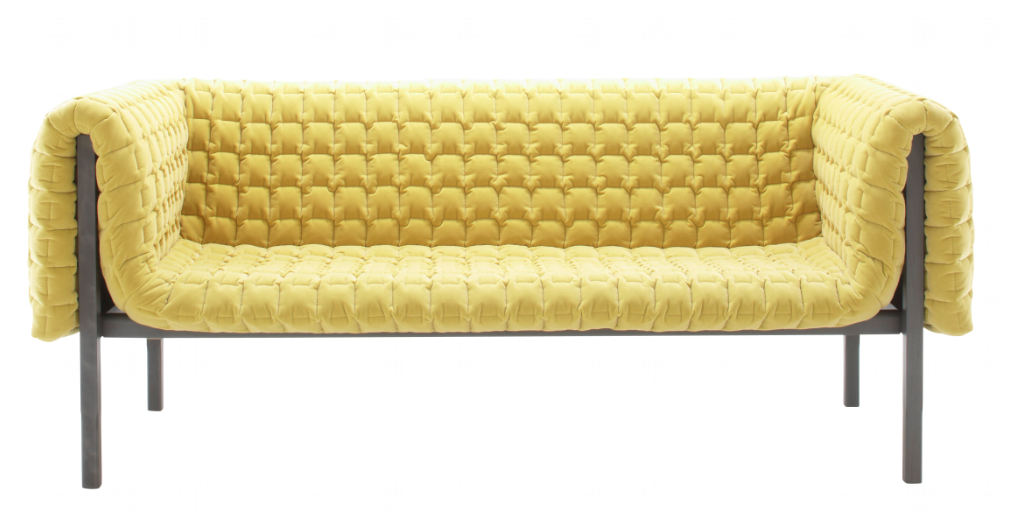 Across fashion, furniture and cars the humble stitch is bringing definition and pattern to new fabrics and materials, offering a fullness of shape which can be as sophisticated to look at, as it is pleasing to touch.
Meticulous quilting has equalled quality for decades, finding favour on everything from the button-back style of Chesterfield sofas to the diamond-style stitching on Chanel handbags.
But now designers are implementing different patterns, sizes and styles of stitch, and are contrasting them with non-traditional materials to offer a new, individual look.
Take the Ruché sofa (above) by Inga Sempé for quality furniture maker Ligne Roset. With its bold and complex square-patterned quilting and simple wood frame, it's both bold and luxurious, despite its simplistic design.
Or Barbour's new more fitted women's jackets using quilting with sophisticated colours like pearl and bright red to create new twists on a classic look more often associated with dark greens and browns.
Lexus designers are alert to this trend too, with the groundbreaking 2012 LF-LC concept sportscar interior offering a superb example.
Look closely at the sumptuous cabin and you'll see the quilting trend executed in a number of thoroughly modern ways. On the luxurious cream leather seats, the stitching forms a series of isosceles triangles, reminiscent of the elongated patterns you might find on a backgammon board.
Elsewhere, the contrast stitching on the honey-coloured suede door panel inserts and the chocolate brown leather-covered part that wraps around the central transmission tunnel, serves to highlight the curvaceous concave and convex shapes the natural material covers perfectly – running close together in the narrow areas and sweeping outwards in the wider sections.
The variety of the stitch pattern also suggests man-made craftsmanship to contrast with digital and machined elements elsewhere.
The Lexus LF-LC's interior designer Ben Chang explains: "For the stitching I paid a lot of attention to quality European brands like Bentley and Rolls-Royce. But we wanted to push it a little further. Looking at quilting technique for instance, the traditional way is all cross-hatching, right? I stayed away from that style and followed the interior and exterior lines to really connect things."
Proof, if proof were needed then, that quilting at its most innovative and modern is one of the most interesting luxury looks today and that Lexus is right up there with the trend-setting best in fashion, furniture and beyond.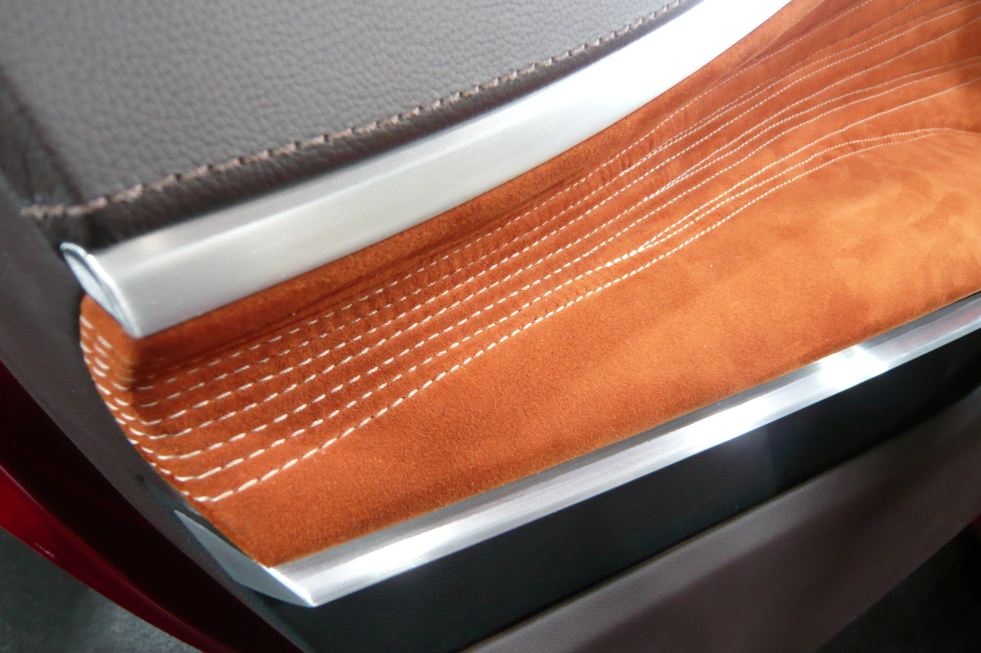 Guy Bird is a freelance writer and editor specialising in cars and design for the likes of CAR magazine, Wallpaper*, The Daily Express and Car Design News. He attends the world's auto shows from Paris to Tokyo and has road-tested the vast majority of vehicles available in the UK over the last 18 years.
To read more in the Lexus Recommends series, click here