Entries are now being welcomed for the Lexus Design Award 2023, an international competition dedicated to empowering and encouraging the next generation of creators. Entries may be submitted up to 16 October 2022.
Inaugurated in 2013, the award provides a global platform to help launch the careers of emerging design talent. As the competition continues to evolve, Lexus aims to enrich its quality by focusing on the broader creative growth of individual entrants. The award has a new, streamlined form in which four winners are chosen, allowing a deeper exploration of each winner's story, while also fostering rich dialogue with the leading industry figures who serve on the judging panel. Mentorship remains core to the award, with winners being guided in the development of their projects by internationally respected designers.
Click here for full details on how to take part in the Lexus Design Award 2023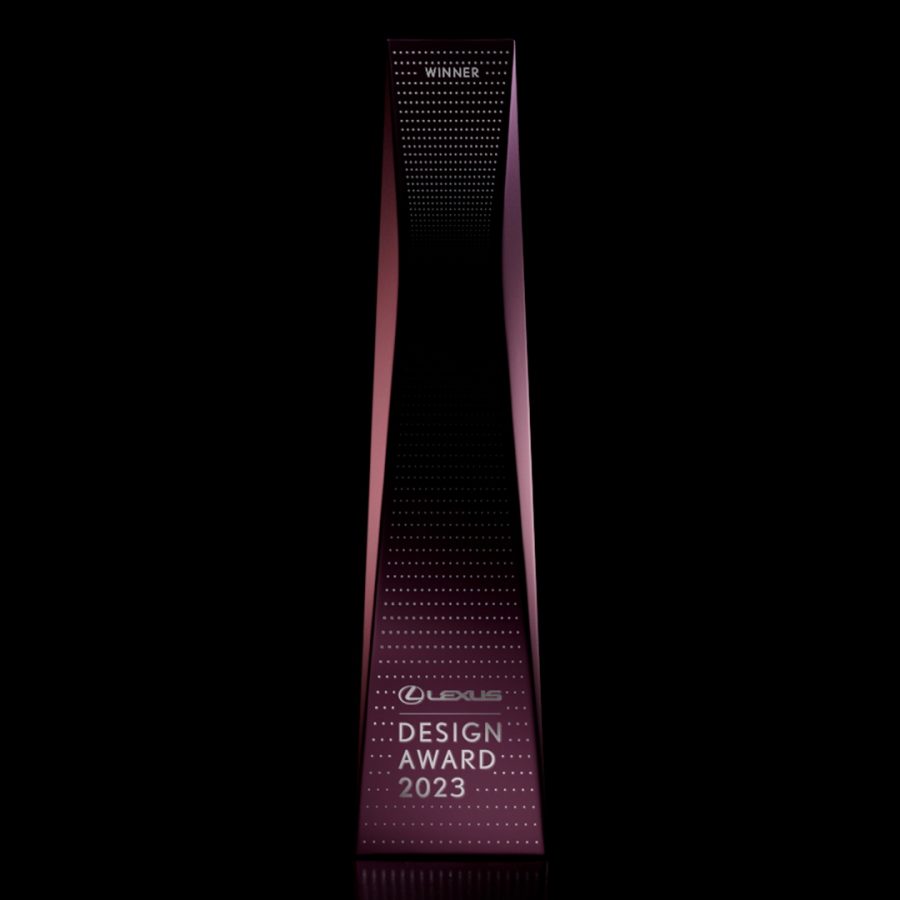 Lexus Design Award 2023 judging committee members and mentors
Leading figures from the international design world will serve on the judging panel and mentoring team for the 2023 Lexus Design Award. Once again, the award is being supported by some of the most accomplished and globally respected designers from across an impressive breadth of creative disciplines.
Designer Karim Rashid will join the team of judges for the first time, alongside returning judges, Paola Antonelli and Simon Humphries. The Lexus Design Award also welcomes Marjan van Aubel, Yuri Suzuki and Sumayya Vally as new mentors, alongside the returning Joe Doucet. These seven judges and mentors will work together to help the award in its mission to support and nurture the next generation of creators to build a better tomorrow.
The Lexus Design Award 2023 judges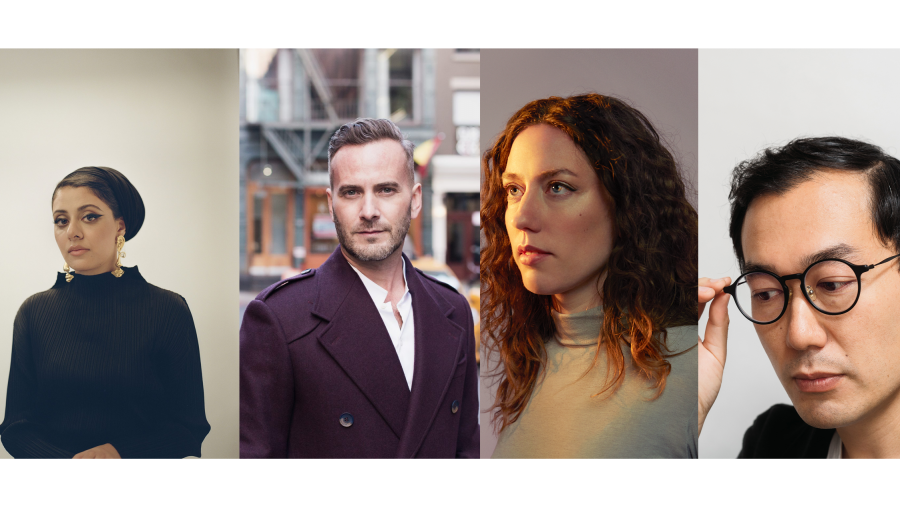 The global designer Karim Rashid's work crosses the spectrum from industrial design to interior design. With more than 4,000 designs in production in more than 35 countries, he is in high demand for collaboration with famous brands.
Paola Antonelli, senior curator of architecture and design at MoMA, New York, is a well-established figure in the Lexus Design Award story and someone with whom the programme's goals resonate. Since the award was introduced in 2013, she has kept a watchful eye on its development while welcoming the stimulating experience of interacting with fresh talent. She will once again share her bold perspectives and insights as a member of the judging panel.
Simon Humphries, Head of Toyota and Lexus Global Design, will again serve as a judge, representing Lexus's pursuit of Design for a Better Tomorrow.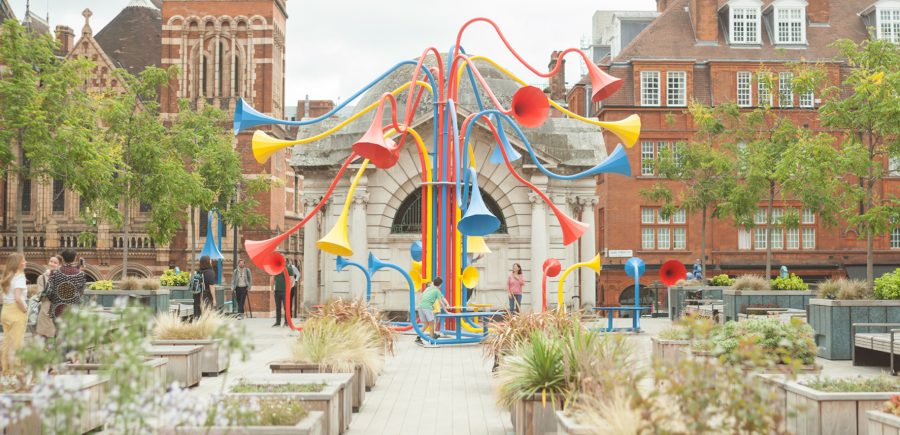 The mentors and the mentorship programme
The Lexus Design Award has always put mentorship at the heart of its programme. This has evolved into a streamlined and expanded competition for 2023 that will begin with four award winners being selected by the judges to receive the once-in-a-lifetime opportunity of being mentored in their work by world-renowned designers. They will receive personalised advice and guidance to develop their projects.
Joe Doucet, an award-winning multidisciplinary designer, who has mentored emerging talent in the programme since the 2020 edition is joined as a mentor by Dutch solar artist Marjan van Aubel, whose innovative work integrates sunlight and technology for a sustainable future. Also new to the mentorship team are Yuri Suzuki, a Japanese sound artist and experience designer, and South African architect Sumayya Vally, whose current work is focused on expressions for African and Islamic hybrid identities.
Together, the judges and mentors will form a dynamic team to steer the next generation of creators. Their diverse backgrounds and areas of expertise will make the mentorship programme a deeper experience. Lexus looks forward to collaboration between the mentors and the award finalists in pursuit of creating a better future. After three months of developing their concept, the winners will present their work publicly in spring 2023.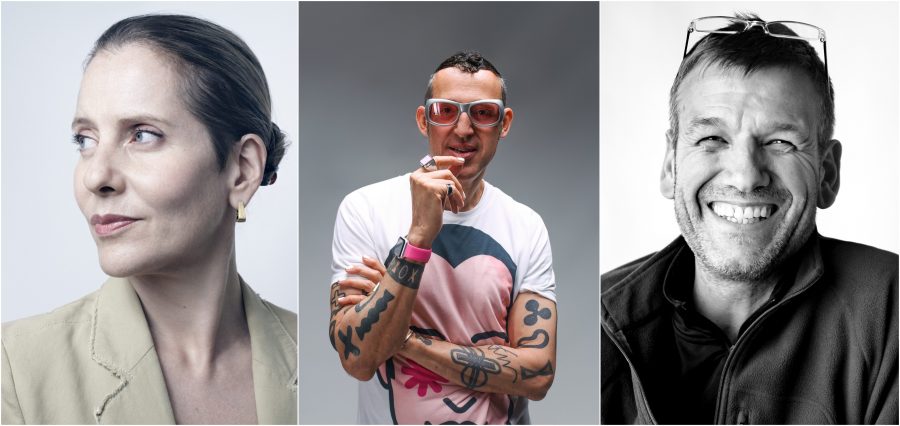 Paola Antonelli, Senior Curator, Department of Architecture and Design, MoMA, NY
Paola Antonelli is Senior Curator of Architecture and Design at The Museum of Modern Art, as well as MoMA's founding Director of Research and Development. Her goal is to promote design's understanding, until its positive influence on the world is universally acknowledged. Her work investigates design's impact on everyday experience, often including overlooked objects and practices, and combining design, architecture, art, science, and technology.
 She has curated shows, written books, lectured worldwide and taught in several schools, including Harvard and UCLA. Among her most recent exhibitions and books are Broken Nature, devoted to the idea of restorative design (conceived as the XXII Triennale di Milano); Material Ecology, on the groundbreaking work of architect Neri Oxman; and Never Alone, about interactive design and video games. She is currently working on several new sessions of her MoMA R&D Salons and on the Instagram series @design.emergency, conceived with design critic Alice Rawsthorn and devoted to the role of design in the Covid-19 pandemic and beyond. Alice and Paola's book, Design Emergency, was published in May 2022.
Karim Rashid, Designer, Karim Rashid Inc.
Visionary and prolific, Karim Rashid is a unique voice in design today with more than 4,000 designs in production, more than 400 awards, and an operating presence in more than 35 countries. His award-winning designs include democratic objects such as the ubiquitous Garbo waste can and Oh! Chair for Umbra and interiors including the Morimoto restaurant, Philadelphia and Nhow hotel, Berlin. Karim has created noteworthy designs for clients Method and Pepsi, furniture for Artemide and Vondom, brand identity for Citibank and Hugo Boss, high-tech products for LaCie and Samsung, and luxury goods for Veuve Clicquot and Christofle, to name a few. Karim is a perennial winner of the Red Dot award, Chicago Athenaeum Good Design award, Interior Design Best of Year Award, and IDSA Industrial Design Excellence Award. Karim is a frequent guest lecturer at universities and conferences, globally disseminating the importance of design in everyday life.
Simon Humphries, Head of Toyota and Lexus Global Design
Born and educated in the UK, Simon Humphries started his career as a product designer in 1988 before joining Toyota Motor Corporation in 1994. At first, he worked in advanced design and in 2002 played a leading role in establishing and implementing the Toyota (Vibrant Clarity) and Lexus (L-finesse) design philosophies. After managing various projects in both advanced and production design, he was appointed president of ED2 (Toyota European Design Development), where his team spearheaded various projects to define Toyota's transformation to a mobility company. In 2018, he was assigned to the role of head of design, overseeing both the Toyota and Lexus brands.
As Head of Lexus Global Design, he seeks to define Lexus's unique values in the form of a brand philosophy, incorporating a clear cultural reference to Lexus' Japanese heritage and building a design direction that is relevant to users around the world. In his spare time he enjoys carpentry and is restoring a 100-year-old Japanese farmhouse.
Lexus Design Award 2023
Through the award, Lexus is seeking innovative ideas that could help deliver a better future for all through the power of design and technology, and that exemplify the Lexus brand's three key principles: Anticipate, Innovate and Captivate.
Design entries must anticipate global challenges to societies, and provide inventive ways to reach a sustainable future, while seamlessly enhancing the happiness of all. Lexus seeks engaging, insightful, and original designs that honour both form and function while offering actionable solutions to achieve a brighter future for humanity.
A judging committee of elite, internationally recognised design experts will select four winners who will be mentored by leading creators in diverse design disciplines. Each winner will be allocated a research and development budget of up to 3 million Japanese yen (approximately £18,000) in grant funding to cover prototype construction and other expenses involved in refining their concept and design and supporting their personal creative development. This once-in-a-lifetime mentoring experience is at the heart of the Lexus Design Award's reputation for excellence.
In the spring 2023, the winners will present their finished work to judges and mentors for review. After revealing their work, they will have the opportunity to consult one-on-one with the judging panel. In addition to receiving feedback on their work, they will share their visions and receive advice on their career path and aspirational goals.
Mentors and judging committee members will be announced this autumn.
For more information, please visit here.
Read more: Lexus Design Award 2022 winner announced