The winner of the Lexus Design Award 2020 is to be decided at a virtual event in August, prior to the results being revealed on 1 September.
A record 2,042 entries were received from 79 countries for this year's award, and the six finalists will be judged by a panel of international experts: Paola Antonelli, Jeanne Gang, John Maeda, and Simon Humphries. Their decision will be based on the three key Lexus brand principles – Anticipate, Innovate, and Captivate – with an emphasis on design that leads to a better tomorrow.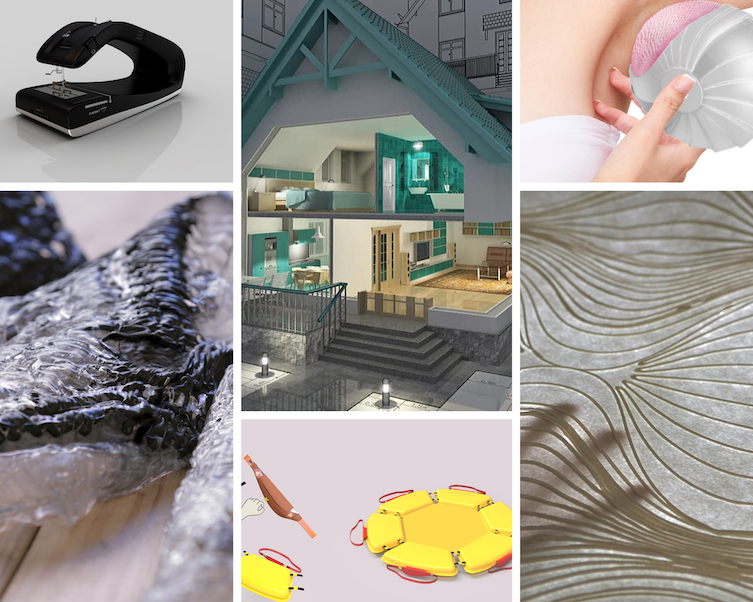 "We were presented with a unique set of circumstances this year," said Lexus representative Brian Bolain. "But Lexus remains focused on the award's original mission of supporting tomorrow's creators with a new launch pad for their careers."
"Great designers thrive in difficult situations, and help individuals and society deal with unexpected change," continued Paola Antonelli. "This year's finalists have already passed the first important test by continuing their good work despite complex circumstances. We will miss meeting them in person but we look forward to their experiments and to the new wisdom they will bring to the virtual Grand Prix Selection."
Lexus Design Award 2020 finalists
Bio Scales by Sutherlin Santo (USA)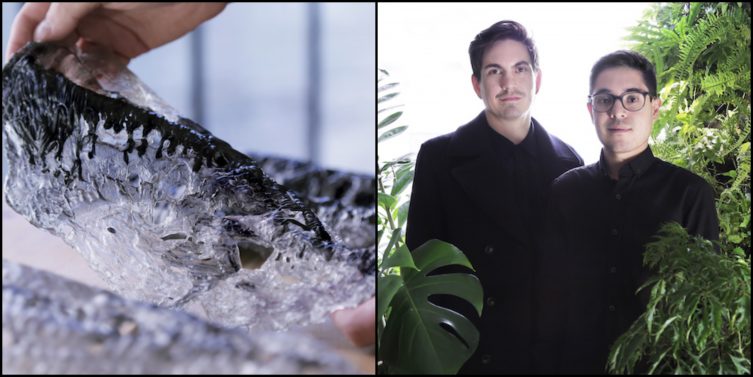 Paul and Garrett Sutherlin Santo are designers from downtown Los Angeles. Their work seeks to project a future where design has a symmetrical connection to nature and technology by exploring the relationship of emerging digital processes, ecologically engaged materials and traditional craft.
Designed to improve air quality in any living space, Bio Scales are biopolymer filters made from natural, ecologically engaged materials that can be used to remove carbon and other harmful compounds from the air.
Feltscape by Théophile Peju (France) and Salvatore Cicero (Italy)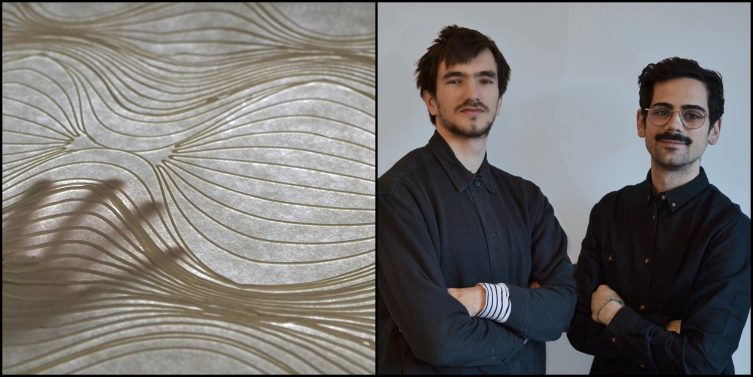 Théophile Peju and Salvatore Cicero are architectural designers based in London. Graduated from the Bartlett School of Architecture – UCL, they researched textile composite materials and their design approach, using hands-on experience, combines traditional craftsmanship and innovative robotic fabrication techniques.
Feltscape is a breathing cloud made from felt and thermoplastic that captures noise and customises interior acoustic and lighting qualities. It is the result of an innovative fabrication process that combines haute couture techniques and robotic additive manufacturing.
Flash Pak by Yaokun Wu (China)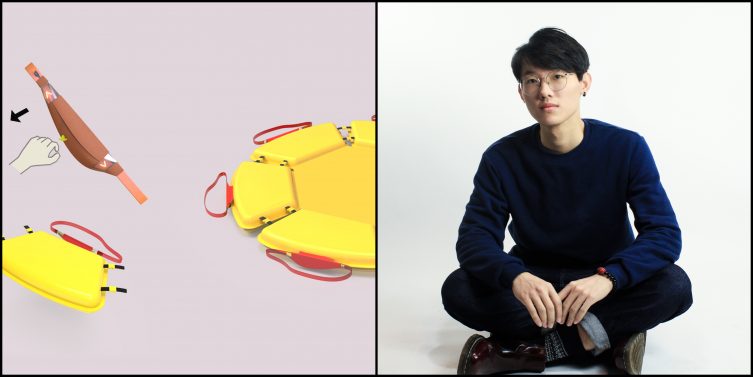 Yaokun Wu is an industrial design student at Pratt Institute in Brooklyn, New York. Hopin to use design to help people who need it most, he believes design is everywhere, but only that which brings people warmth will never be forgotten.
Flash Pak is a smart survival apparatus like a life jacket that can guide students to safety in flash floods using a haptic navigation system with LED lights. It can be inflated to form a stand-alone flotation device, but can also be strapped to other Flash Paks to keep a group together, like a raft.
Lick by Irina Samoilova (Russia)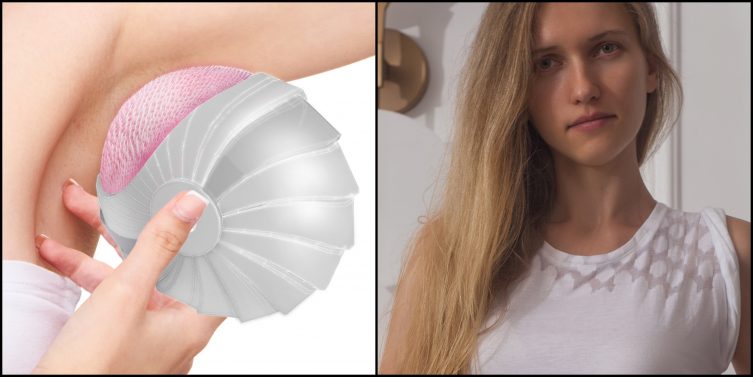 Irina Samoilova is a product and furniture designer, currently studying for a master's degree in the furniture design department of the Moscow State Stroganov Academy of Design and Applied Art. Before starting a new design she first studies animal shapes and how such forms work in nature.
Lick is a portable body cleaner that can help people who are unable to use a bath. The device has a surface like a cat's tongue and works in a similar way to how cats clean their bodies of impurities.
Open Source Communities by BellTower (Kenya)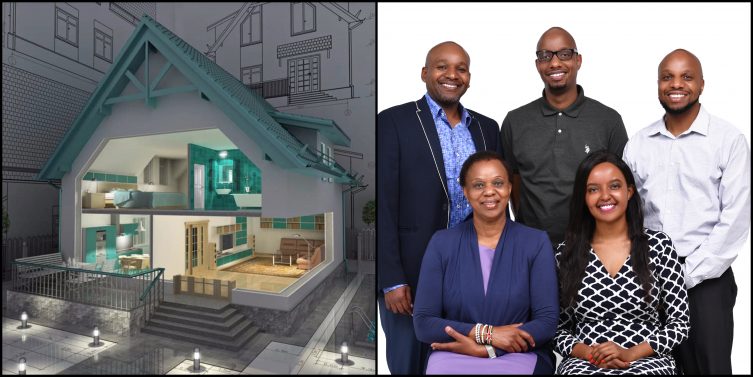 BellTower (John Brian Kamau, Joyce Wairimu Gachiri, Ian Githegi Kamau, Esther Wanjiku Kamau and Arvin Booker Kamau) was established in 2014 with the vision of using open-source systems and technologies to solve problems. The group came together to create a team with skills in risk management, information technology, project management and strategy to build an open-source community model for personal, corporate and industrial needs.
Open Source Communities is a proposal outlining an efficient way of designing communities in developing countries using smart open-source plans. The designers try to see how these designs might be refined for adaptability to create sustainable, connected homes.
Pursewit by Aqsa Ajmal (Pakistan)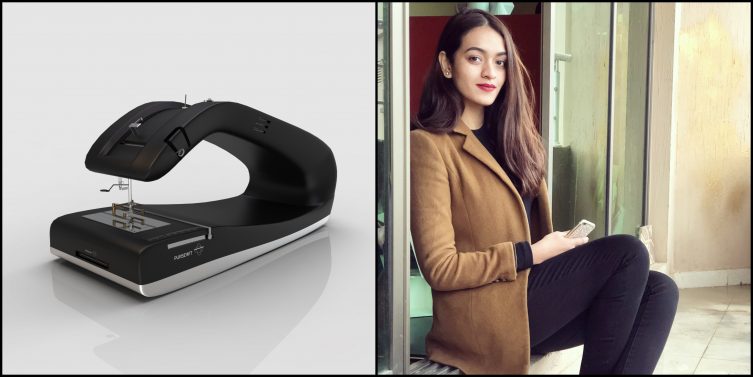 Aqsa Ajmal is an industrial designer and a graduate of Pakistan's National University of Sciences and Technology. She is steered by her belief in design as a problem-solving tool, devising relationships between ideas and reality. Through her interaction and first-hand experiments in design, she looks forward to improving connections between people and products.
Pursewit has a sleek design that encourages people to sew. Its simplified design makes operation more intuitive, tactile and easier for people with visual impairment.
New Grand Prix trophy
A new Grand Prix trophy will be unveiled for this year's Lexus Design Award winner. It was designed by Hideki Yoshimoto, who won the first Lexus Design Award in 2013 and has become a successful designer, based in London and working with global brands. The trophy design will incorporate his engineering background and commitment to Japanese takumi craftsmanship and will be used for all future Lexus Design Award events.