Lexus's US designers talk to Guy Bird about the importance of the LF-LC concept to the brand's design future.
"If you want a tantalising glimpse into the future of Lexus design look no further than the new LF-LC Sport Coupe Concept," writes design correspondent Guy Bird.
Having long-established its superior luxury, comfort and reliability credentials, Lexus is now pushing on to the next stage of its development with a fresh new design language that it hopes will make it even more desirable and distinctive.
Leading that charge is Lexus's US design division CALTY – based in California and Michigan. CALTY's advanced design team in Newport Beach got the brief from Japan to come up with a new look for Lexus and the stunning result is the LF-LC concept – first shown at the January 2012 Detroit auto show.
The LF-LC's beautifully sculpted exterior surfaces flow seamlessly from front to back and all its lithe lines start and end logically. Punctuated with crisp metallic details like a bold new three-dimensional interpretation of Lexus's 'spindle' grille and the subtle 'L-for-Lexus' shaped metal accents flying out from the light clusters and you have an incredible front face within a fabulously coherent whole.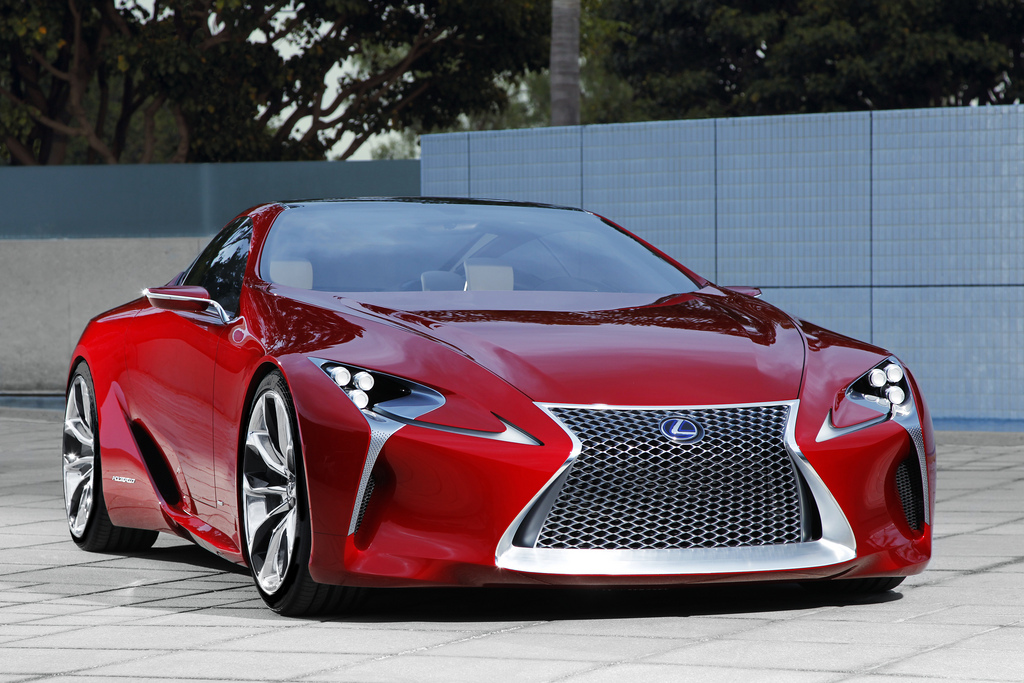 All together the two-plus-two hybrid coupe has a precise look but one that's soft and curvaceous too. Exterior designer Edward Lee explains why: "We can create things with our hands to get that hand-made feeling," he begins, "but we can also use the computer to get it as precise as possible. So when you take those two tools and put them together all the possibilities they create naturally led us to create all these positive surfaces that feel handmade but that are complemented by computer."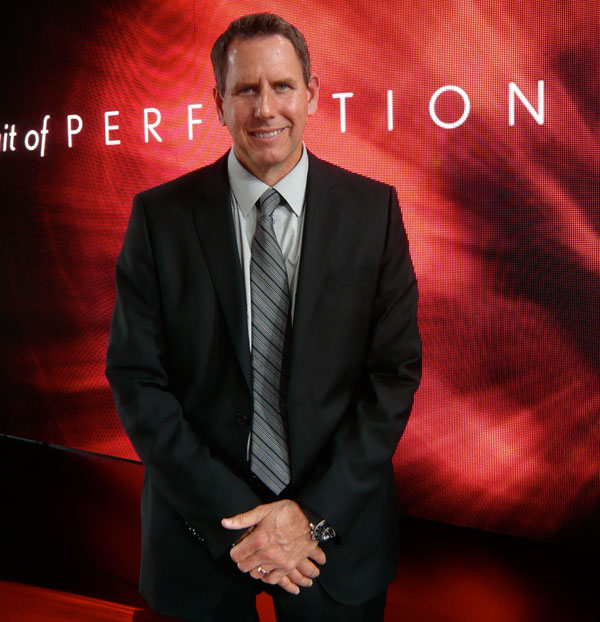 This mixture of hand-made and technical is mirrored in the amazing interior, with its shapely centre console and door panels wrapping round and towards crisp and clearly defined instrument panels, dials and screens. The colours used are wonderfully warm too, with typical current Lexus cream on the seats mixed with caramel suede and rich chocolate brown leather, plus exposed carbon fibre wraps and bird's eye maple-style wood inlays. Every detail has been considered, even the direction of the stitching on the upholstery, as interior designer Ben Chang explains: "The traditional way is cross-hatching but I stayed away from that style and followed the interior and exterior lines to really connect things. For me, a stitch line is not just fancy decoration, each stitch has to have a reason."
The quality of the overall concept is outstanding and given its 18-month gestation from first sketch to final build is clearly a big deal for the brand. Calty president Kevin Hunter won't go too deep on the detail right now but reveals a bit more. "It would have 500hp as a hybrid with a battery pack behind the rear seats and a little trunk to be as useful as any car in its class," he says. "And while this is truly a concept car – it's where Lexus is moving and symbolises that change – we never build a concept car just to make a car, there's always some strategic thinking behind it."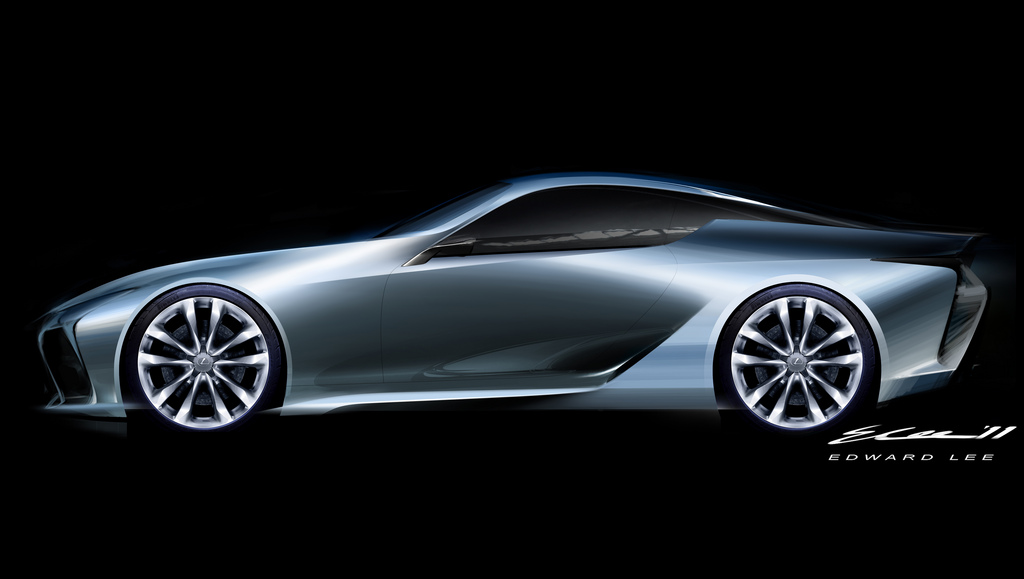 If the LF-LC's any guide then, it sounds like exciting and surprisingly affordable new coupes from Lexus could be closer than we imagine.