After achieving a top ten finish in the gruelling Daytona 24 Hours, the 3GT Racing team is preparing for its next battle. Round 2 of the IMSA Weathertech SportsCar Championship is another endurance classic – the Sebring 12 Hours.
It might only be half the length of Le Mans and Daytona but Sebring, which takes place at the Sebring International Raceway on 17 March, is still considered to be one of the toughest endurance races in the world.
Now that Scott Pruett has retired, British racer Jack Hawksworth will share the #15 Lexus RC F GT3 with Danish driver David Heinemeier Hansson and 23-year-old American Sean Rayhall. We had a chat with Jack prior to the race to look back at Daytona and get his view on Sebring's unique challenges.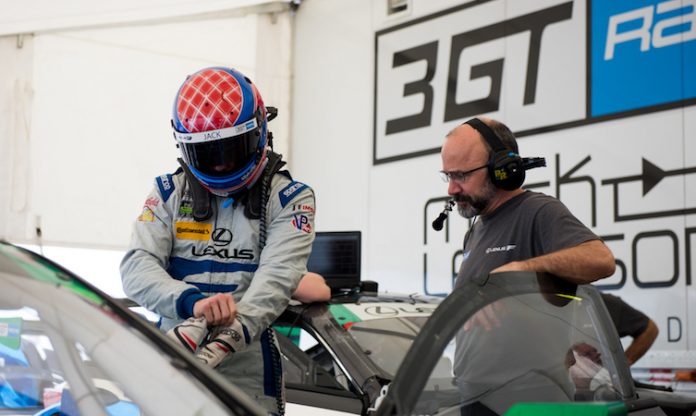 Blog: We last spoke to you just before the Daytona 24 Hours, where you finished ninth in class. How was the race from your perspective?
Jack: "The pace of the car was really encouraging. We qualified strongly, starting third behind the Ferraris, which was very positive for us to be the second-quickest car. We had a few issues early in the race, though, which dropped us back and we never fully recovered from them.
"In 24-hour races the safety car periods usually allow you to regain a lap, but there weren't any yellows at all. Usually there are plenty at Daytona! And that made it difficult for us to get back on the lead lap again. In the end, we managed to salvage a top ten finish."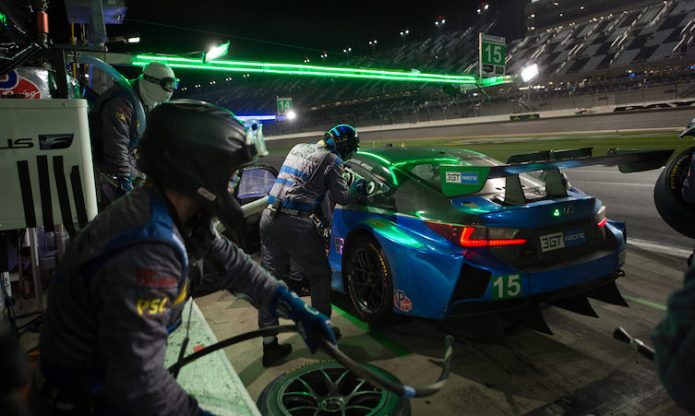 Blog: All things considered, are you happy with that result?
Jack: "We finished ahead of a lot of the cars that we'll be fighting for the title with, including the car that won the championship last year. And because a lot of the cars that finished ahead of us were racing at Daytona as one-offs, we scored some valuable championship points. Considering all the setbacks, I think ninth in class is a good result. On top of that, the pace of the car has improved since last year. It really comes down to execution, and that's what we really need to nail at Sebring."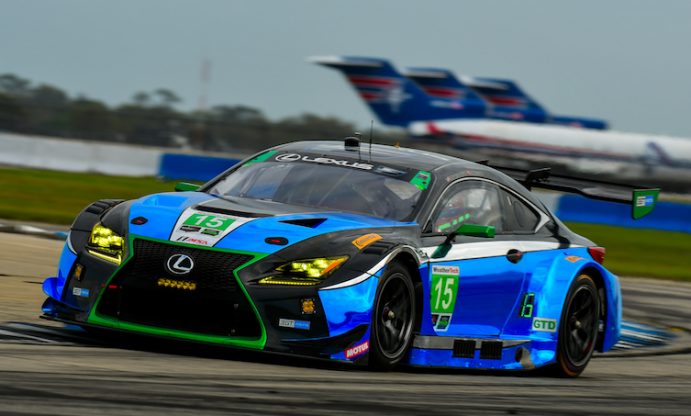 Blog: What are your expectations for Sebring?
Jack: "We were very competitive there in 2017, setting the second fastest lap of the race overall. The car felt even better in testing this year, so that's pretty encouraging. The tests at Sebring went smoothly, and we came away feeling optimistic of a good result."
Blog: The Sebring 12 hours is considered to be as challenging as a 24-hour race. Why do you think it has that reputation?
Jack: "I think the reason that it's harder than Daytona, and maybe even Le Mans, is that the surface is very old: it's bumpy and hard on the machinery and drivers. Couple that with the fact that it's in Florida – which means that it's extremely hot and humid – and Sebring is usually around 15-20 degrees warmer than Daytona. The circuit itself has 17 corners and it's a very long lap, which makes for a much more demanding race."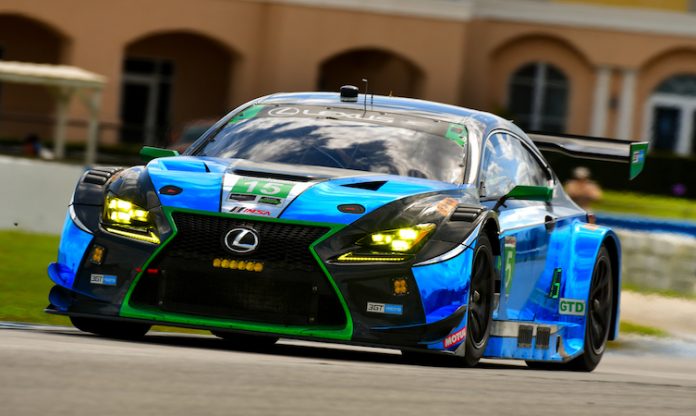 Blog: What did you think of the Sebring circuit, having raced there last year?
Jack: "It was one of my favourite races last year, and I had already used part of the track when testing and racing single-seaters. It's a lot more involving driving at Sebring than Daytona. Daytona is essentially five corners but extremely high speed and the car does a lot of the work, while Sebring is extremely technical, so as a driver you feel you can make more of a difference. Sebring has every type of corner that you can think of: fast, sweeping bends, chicanes, hairpins… So from that point-of-view, it's enjoyable for a driver.
Blog: What are the challenges of Sebring from a driving perspective compared to Daytona?
Jack: "Daytona is a 24-hour race and you have sleep deprivation to consider. But in terms of concentrating during your stints when it's much hotter, Sebring is much more challenging mentally and physically. There's also less lighting; it's pitch black in many places and you're totally reliant on your headlights.
"The bumpy nature of the circuit can also influence where you place the car in certain corners. Sometimes you need to go off the optimum racing line to avoid the bumps, both to avoid unsettling the car and to give yourself more speed through the corner."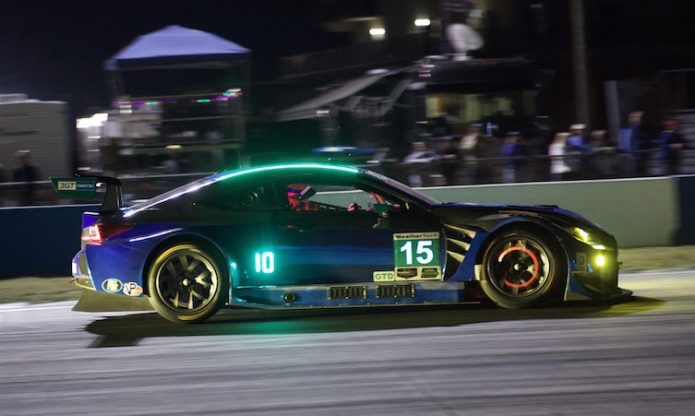 Blog: What is it about Sebring that suits the Lexus RC F GT3?
Jack: "There are a couple of high-speed corners, which has always been one of the car's strengths. The RC F GT3 has good stability compared to some of the other cars in the GTD class and creates lots of downforce, and it has always run well at high-grip circuits like Sebring. Also, the race ends at night so the track should cool off towards the end of the race, which again favours us."
Blog: You're attending the Goodwood Festival of Speed with Lexus UK. Are you looking forward to the event?
Jack: "I've never been to Goodwood before. It's an event I've always wanted to go to and be a part of, so I am really looking forward to it."
Blog: We hope to see you there! Thanks again for taking the time to speak with us today.