The stunning Lexus LF-LC concept car has scooped another award for its design.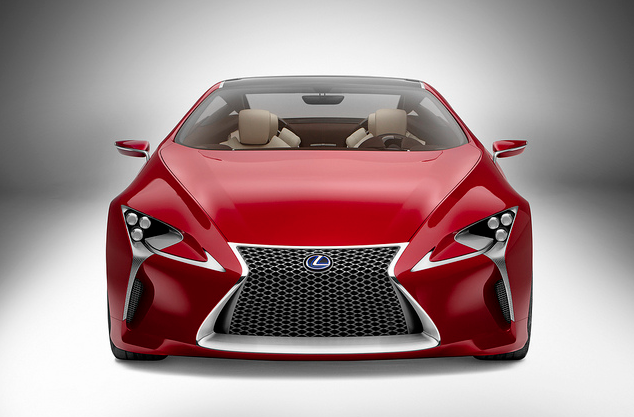 Fresh from its award-winning debut at the North American International Auto Show (NAIAS) in Detroit, the LF-LC hybrid concept has taken more honours at the 2012 Chicago motor show.
Back in January, the LF-LC was awarded the EyesOn Design award for best concept vehicle at the Detroit show. The judges, made up of leaders in the field of automotive design, praised the LF-LC's "great surface development", giving it top marks over the Chevrolet Tru 140S and the Lincoln MKZ.
Fast-forward another month and the concept car's now taken the public vote in Chicago. Voting took place over 10 days, giving motoring fans and car enthusiasts the chance to take in all of the vehicles on display.
The Calty-designed Lexus LF-LC concept captivated show goers, scoring the highest marks in the concept car category, beating the Cadillac Ciel into second place.
In all, nearly 8000 consumers voted for the best of show awards at the Chicago show, which included Best Concept Vehicle, Best All-New Production Vehicle, Best Green Vehicle, Best Exhibit and 'Vehicle I'd most like to have in my driveway'.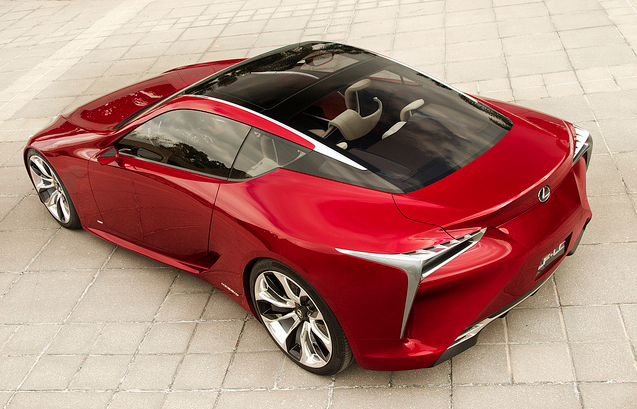 As we announced here, the hybrid 2+2 sport coupe is a driver-focused design concept that displays a potential new Lexus design language.
It showcases the signature Lexus spindle grille introduced by the new GS and a powerful silhouette reminiscent of the LFA. There are no confirmed plans to bring the vehicle to production.
The next stop for LF-LC is closer to home for our UK readers, with its European debut set to take place at the 82nd International Motor Show in Geneva.
Does a third award await? We'll have to wait and see – until then, take a good look at the LF-LC from almost every angle by visiting our online photo gallery, here.
For all the latest news from Lexus at the 2012 Geneva motor show, follow @OfficialLexusUK on Twitter, like us on Facebook and add mag.lexus.co.uk to your bookmarks.