The use of dashboard cameras, or dash cams, has exploded over the past few years. They're not quite ubiquitous – at least not yet – but such is their growing popularity that dash cams are currently one of the best-selling products in the Lexus accessory range. There's also a wide range of dash cams available both online and from high street retailers such as Halfords and Currys, with big names such as Nextbase (which also makes the official product on behalf of Lexus) and Garmin, among many others, offering ranges of cameras to suit most budgets.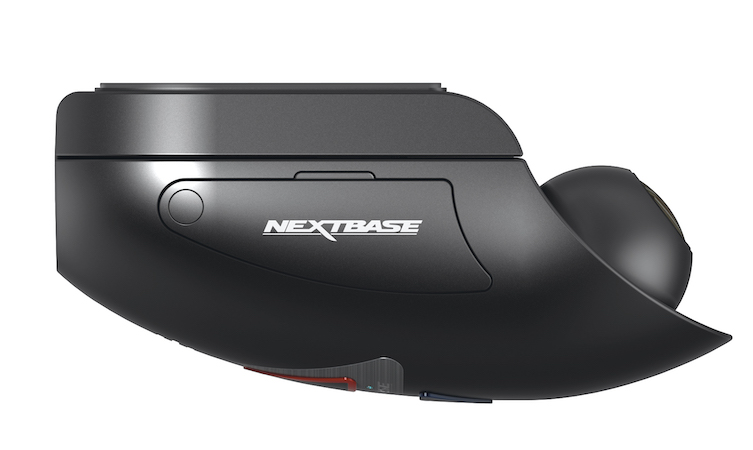 What does a dash cam do?
A dash cam is simply a compact video camera which mounts inside your car and records everything that happens ahead (and in some cases behind) as you drive along. They are usually configured to record continuously but eventually overwrite old footage stored in their memory, the idea being that you only really want to save the video if something untoward happens while you're at the wheel.
Dash cams offer a few key features, depending on the price point. Picture quality is key, and ideally you want full high-definition (HD) recording with 1080p image resolution or higher. GPS tracking adds a location tag to your footage, while some models can detect the force of an impact and automatically save the footage recorded at the time. All dash cams come with a computer interface to download and save video files, but an increasing number now do this via a smartphone app. Some also offer cloud-based storage of the video files.
Why have a dash cam?
In recent years dash cam use has been fuelled by so-called 'crash for cash' scammers deliberately causing accidents for financial gain. That risk is no longer quite as prevalent as it was, but more than anything, a dash cam provides peace of mind. Specifically, if you're involved in an accident and it wasn't your fault, the footage can provide evidence of who was, which smooths out any subsequent insurance claim. Such is the dash cam's effectiveness at apportioning blame, most of the UK's main motor insurance providers now offer discounts of 10% or more if your vehicle has one fitted. In the event of a serious accident, meanwhile, the police will seize dash cams as a matter of course – the footage is now a staple tool for accident investigators.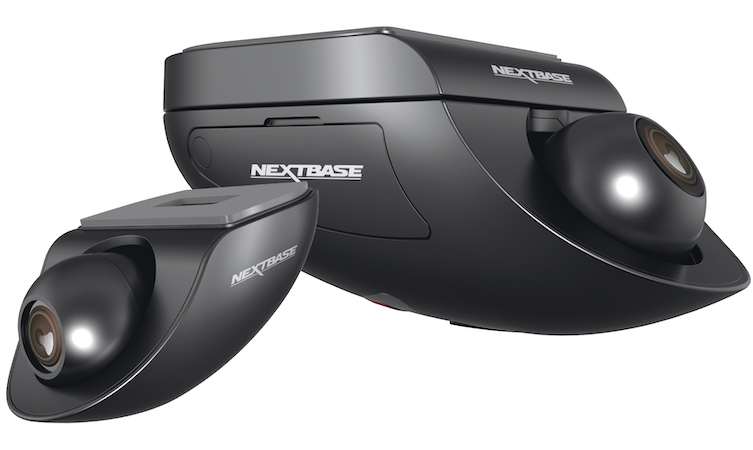 So should you buy one?
The short answer is yes, why not? Today's dash cams are compact, neat-looking things that are relatively easy to fit yourself or cheap to have installed professionally. At the lower end of the market perfectly usable dash cams are available for under £50, while Lexus dealers currently quote from around £200 for the highly specified Lexus Nextbase 1080p Integrated Dash Cam, or £275 fitted, rising to £350 fitted for both front- and rear-facing cameras.
A DIY installation might take an hour or so and only need a few basic tools, although it will help if you're familiar with the sometimes tricky process of removing and refitting parts of your car's interior trim. It will also depend on whether you're happy to plug your dash cam into the car's 12V adapter for its power supply, or if you'd prefer hard-wired into the vehicle's wiring loom.
Regulations stipulate where a dash cam can, or rather can't, be located, but the most common place is immediately ahead of the rear-view mirror. Once in place a dash cam can, by and large, be left to its own devices, although reformatting its memory card is advised every few weeks. Immediately after fitting it's also worth going for a drive and then downloading some footage, both to make sure everything is working and to check you're familiar with the process of retrieving a recording if the need arises.
The more technically savvy will perhaps enjoy playing with their dash cam's settings and functions, either via its smartphone app or supplied computer software. But the rest of us can relax back, safe in the knowledge that should the undesirable happen, you'll have truth on your side, safely stored in high-definition video format.
Why buy from Lexus?
There are several benefits to buying a dash cam from Lexus. The dash cams that we offer are a bespoke solution developed in close collaboration with Nextbase. The product underwent a significant testing programme using Lexus cars to ensure our high standards were met, and that failure rate is kept to an absolute minimum.
As a result, the Lexus dash cam is a discreet unit that integrates perfectly with your vehicle. The dash cams can also be fitted at your local Lexus Centre.  Our dealers will help to install the dash cam correctly and will be able to discreetly conceal all the loose cables and wiring.
Read more: Digital Side-view Monitors: a clear vision for safety