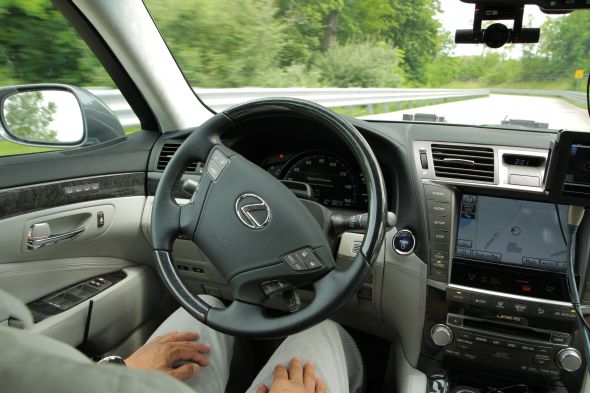 Research into automated driving technologies has been carried out in earnest by Lexus's parent company from the mid-1990s. During the past two years, however, test vehicles sporting next-generation Intelligent Driver-support Systems have been trialed on public roads in Japan and test tracks in the United States.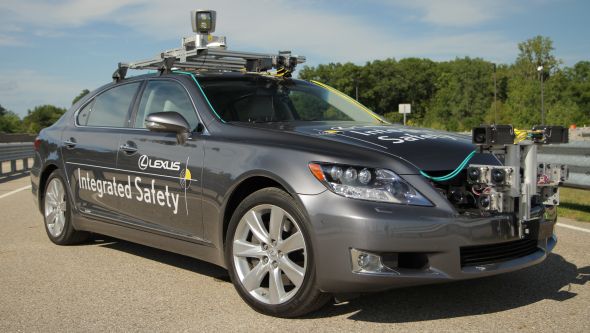 Created under the Integrated Safety Management Concept banner, the latest test vehicle is a Lexus LS 600h equipped with a full complement of technologies. Interestingly, most of these systems are designed to actively support the driver and improve overall safety and enjoyment rather than totally remove the human element from the equation.
Some of these technologies will be covered in future blog posts, but for now we want to take a look its potential as an autonomous vehicle.
The goal with any autonomous vehicle is to perceive, process and respond to its surroundings. In order to accomplish this, the LS is equipped with an array of systems that work together to process data, formulate decisions and enact by-wire responses. These include advanced GPS, stereo cameras, radar and laser trackers, gyroscope, accelerometer, and other sensor-based components.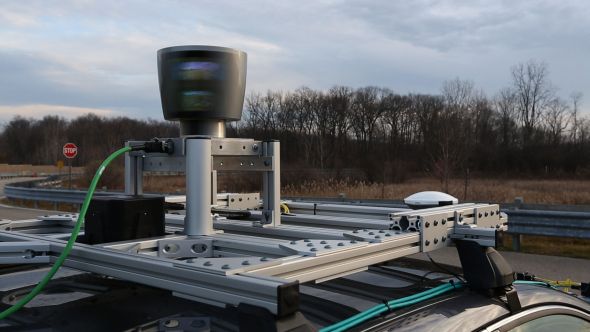 A 360-degree radar and Light Detection and Ranging (LIDAR) laser tracker on the roof of the vehicle detects objects around the car up to a distance of around 70 metres. It is joined on the roof by a cluster of GPS antennas that estimate the angle and orientation of the vehicle (even when stationary), and an accelerometer that measures inertial movements and angle changes to determine vehicle behaviour.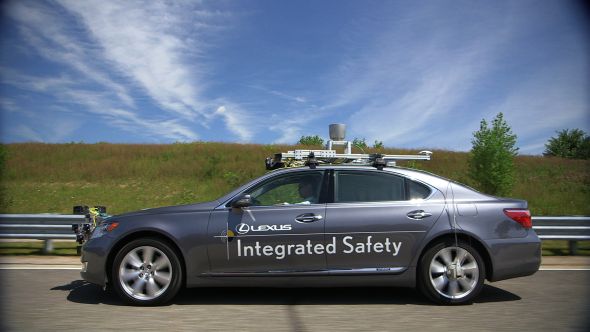 Three high-definition colour cameras mounted on the front and sides of the vehicle detect objects about 150 metres away, including the identification of individual traffic light colours and approaching vehicles.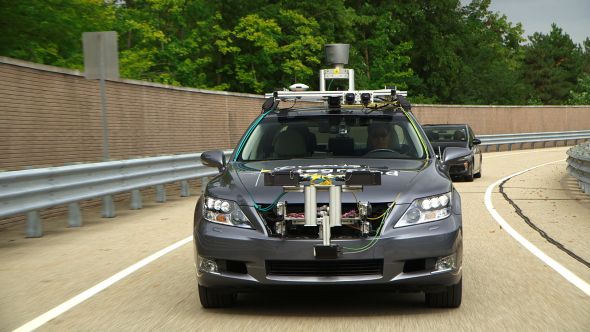 Radars on the front and sides of the vehicle measure the location and speed of objects to create a comprehensive field of vision at junctions and while merging lanes.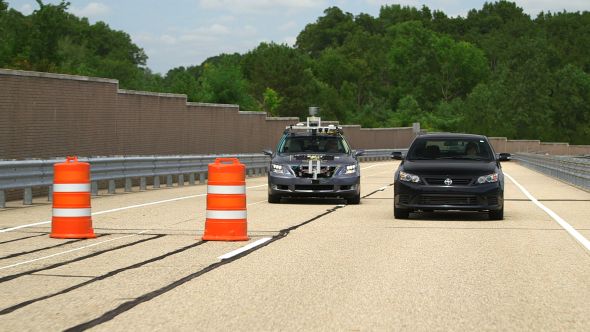 Finally, a distance measurement indicator located on a rear wheel measures the total distance traveled and the speed of the vehicle.
At the moment, this LS is a pure research project aimed at enhancing the driver's perception of his or her environment, assisting in the decision-making process and improving overall driving skills. We cannot discuss specific performance parameters nor offer any indication of how or when such a car might become a production reality. But it does offer a strong statement of the direction of future safety technologies.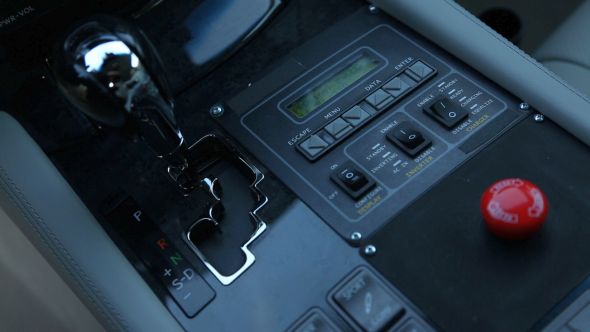 Sensor and by-wire technologies have allowed machines to recognise and respond to the environment around them. However, there remains a vast difference between sensing what is around you and fully understanding it.
The challenge for the future is to successfully combine the judgement of humans with the precision of machines. These capabilities must be integrated with consistency and reliability before vehicles can be completely trusted to drive autonomously. And that may take some time…