Lexus' striking design has always been a fundamental part of its appeal – it's what sets it apart from other premium marques.
And there's no better way of getting a deeper understanding of how Lexus is designing for the future than by watching the process from start to finish.
In this video, we go behind the scenes at ED², the Lexus top secret design studio in the south of France, to show you how to draw a car.
Shahidul Syed Alam, recent graduate of Coventry University's Automotive & Transport Design course and now a Lexus designer, describes the process of designing the LF-SA concept, starting with a hands-on initial sketch using traditional methods – pencils and paper –  and then bringing that to life in the virtual world as a digital render.
Lexus' design process begins even before pencil meets paper. "We believe it's important to have something unique in the sense of expression of style," says Shahidul.
Starting with a clean sheet of paper, he fluidly lays out the foundation of the LF-SA, its basic proportions, layout and outline. Key design details like the Lexus spindle grille are incorporated early in the process.
---
SHAHIDUL'S TOP FIVE TIPS: HOW TO DRAW A CAR
Begin by drafting the foundation of the car – the basic layout, wheel placement and perspective
Sketch the outline of the car, defining its shape
Establish the appearance of key design features such as the grille
Add in design details like badges or lights
Finish by shading the drawing to establish shadows and highlights
---
As he sketches, Shahidul explains: "It's always important to ensure that you are just free, you don't really restrict yourself, not even as you continue, because sometimes when you start restricting yourself, that's when you realise it's becoming too normal." The LF-SA is anything but normal.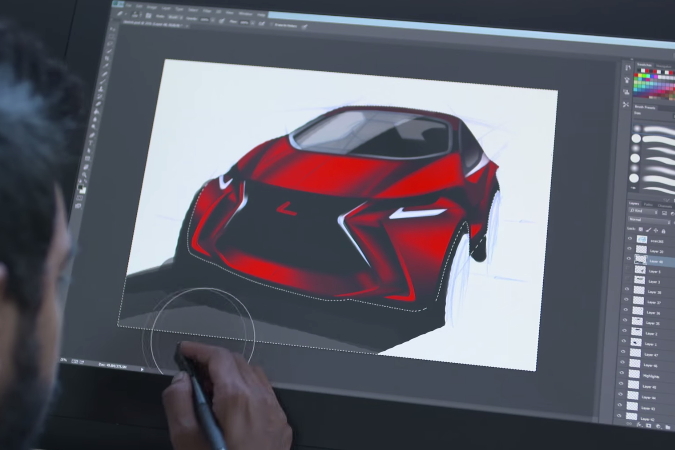 Moving to a professional drawing tablet, Shahidul works with a scanned version of the initial sketch to create a digital rendering of the new LF-SA concept: "As of now, we work to develop it in order for it to become a real car."
Explaining more about the Lexus design ethos, Shahidul says: "Design is really important in the sense that it shapes the future…we're able to capture or understand where the needs are and what people are expecting. The beauty is [that] you're actually working to create a product that not only fills a need, but also helps enrich the lives of other people, whether or not they know it.
"We feel that whenever you see something, you might not always like it, but when you do, you don't always know why. And these intriguing questions are things that we always look forward to answering."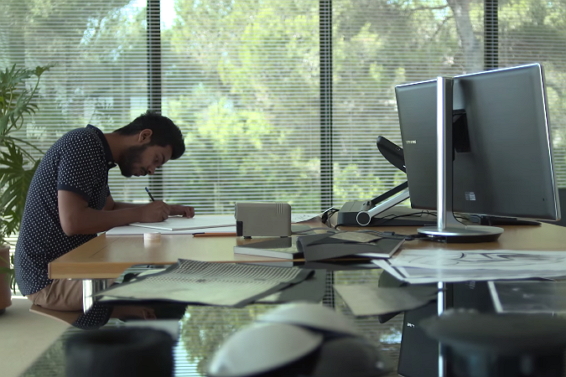 See also:
Lexus LF-SA: a journey of design discovery
Lexus becomes first car manufacturer to win exhibition award at Milan Design Week
Amazing Lexus photographs from Geneva motor show