This competition is now closed.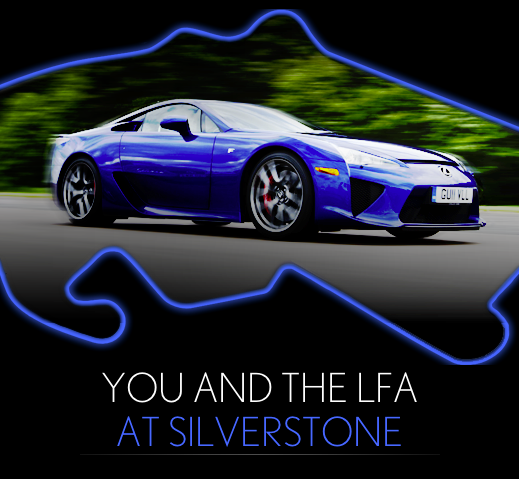 We just wanted to tell you about a new competition that we're running over on our Facebook page.
We're giving three lucky people the chance to drive around Silverstone on November 2nd. But not in any old car, oh no. You could be lapping the circuit in a hand-built, precision-engineered, range-topping, Pearl Blue LFA.
That's right: imagine donning a crash helmet, climbing into the cockpit of our supercar and pulling into the new Grand Prix pit lane…
To enter, just visit the 'LFA At Silverstone' tab on the Lexus UK Facebook page and fill in the form before October 21st.
Good luck, and we look forward to seeing you on-track!