Lexus returned as a headline sponsor for the Ideal Home Show at Christmas at Earl's Court between November 19 and 23, and we headed along to canvass visitor's opinion on the smallest model in our range, the CT 200h.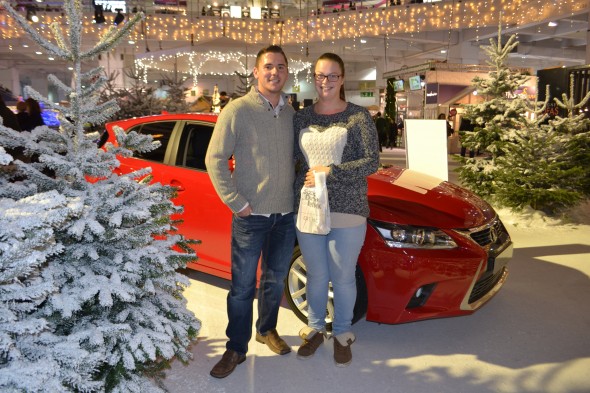 Thomas and Amy Colclough
Occupations: Shop fitter and stay-at-home mum
Lexus Blog: Hi Thomas and Amy, thanks for agreeing to chat to us at the Christmas Ideal Home Show today about the Lexus CT 200h. To begin with, let's discuss the car's styling, what do you think of the its design?
Amy Colclough: It's gorgeous, really nice, I love it. I like the fins on the lights and the shape of the car lends it a bit of a sporty look. I think today's Lexus models look very different to those of old.
Thomas Colclough: I like it because it's a little bit different. The car has modern lines but at the same time looks racy. Lexus has got it right style-wise.
LB: Amy, share your thoughts on the interior with us.
AC: I love the interior, I would define it as 'luxury but sporty'. It really seems like the designers and engineers have thought about everything.
LB: Thomas, what are your thoughts on hybrid?
TC: I think it's great. The 68mpg combined cycle economy for CT 200h is very good and means that hybrid is definitely the way forward. We've had cars that have had terrible fuel consumptions so to get something like CT for around £20,000 that's going to be so much more economical seems a good investment.
LB: The CT 200h starts at £20,995 OTR in the UK, what do you think of this price?
TC: For a hybrid that's good. The starting price is less than I thought, I thought that it would be nearer 30k.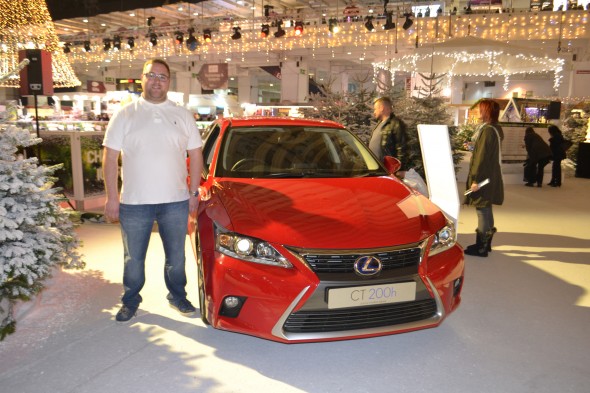 Jack Edwards
Occupation Car sales executive
Lexus Blog: Jack, what do you make of Lexus?
Jack Edwards: They're brilliant cars, I've always liked them. I think Lexus makes stylish cars that are well-made – a lot of people I know have bought Lexus models in the past and they've always loved driving them.
LB: What stands out about CT 200h for you?
JE: I love the styling and the interior is nice and comfortable – the economy is really good too.
LB: What do you think is the starting price for CT 200h?
JE: 25k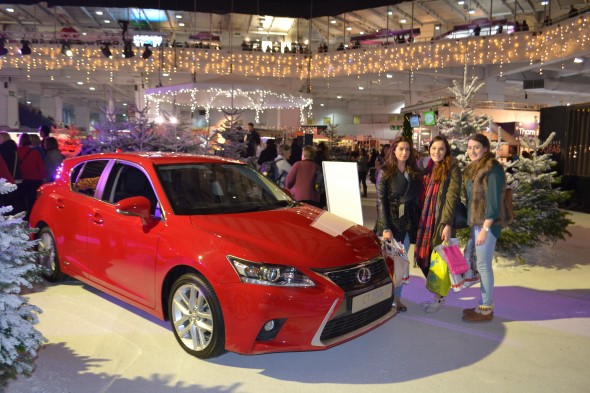 Beth Haunsel (pictured with friends Sophie Pyle and Hannah Hassard)
Occupation: Student
Lexus Blog: Beth, you drive an Audi, how do you think the interior of CT 200h compares?
Beth Haunsel: The CT looks nicer inside, but then again it's brand new and mine is a couple of years old! I think it's classy.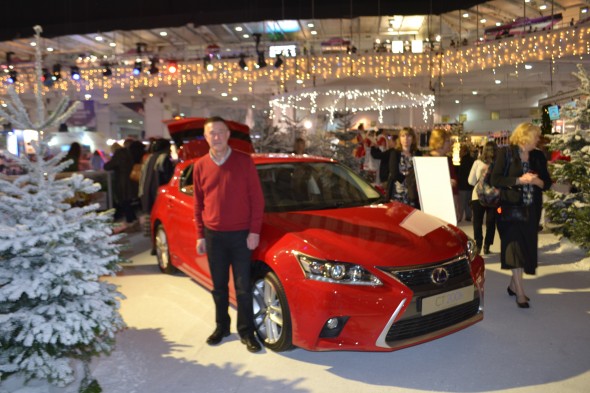 Keith Butler
Occupation: Retired
Lexus Blog: Keith. have you seen a Lexus CT 200h before?
Keith Butler: No, this is the first time.
LB: What do you think?
KB: It's very nice, it's about the size that myself and my wife need – we change our car every three years so next year I'll be in the market for a new car. I've considered a Lexus many times.
LB: What are your thoughts on the interior?
KB: All I need to say is that it's a Lexus. I was sitting in the car earlier and I wanted to get the windows up because it's beautifully quiet in there, and it's a bit of a madhouse here at the Christmas Ideal Home Show today!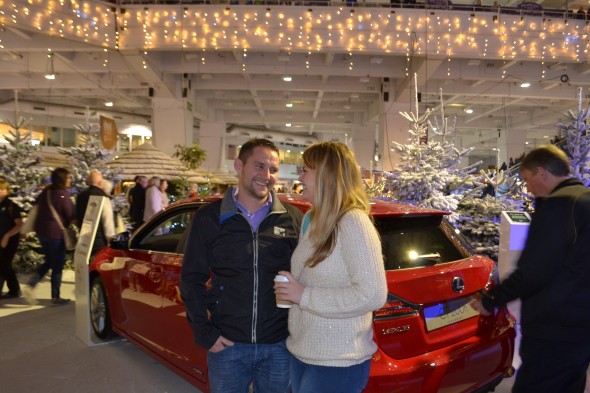 Paul Everson and Kirsty Stanley
Occupations: Electrician and child minder
Lexus Blog: Hi Paul and Kirsty, thanks for agreeing to chat to us today. Kirsty, to kick-off, could you tell us what you think of the styling of CT 200h?
Kirsty Stanley: I'd say that it looks quite sporty, it's quite square and has a squat stance.
LB: Paul, could you share with us your thoughts on hybrid and Lexus?
PE: I haven't driven a hybrid before but I like automatics. I've never driven a Lexus before, but I guess I would compare them to Audi and BMW. The starting price seems about right.
See also: 
Lexus sparkles at the Christmas Ideal Home Show
Amazing tricks of the Lexus CT 200h: Part 1
Amazing tricks of the Lexus CT 200h: Part 2
Fans show their love for CT 200h
Where next? 
Build your CT 200h here. If you would like to arrange a test drive, leave a comment below and we'll be in touch shortly.