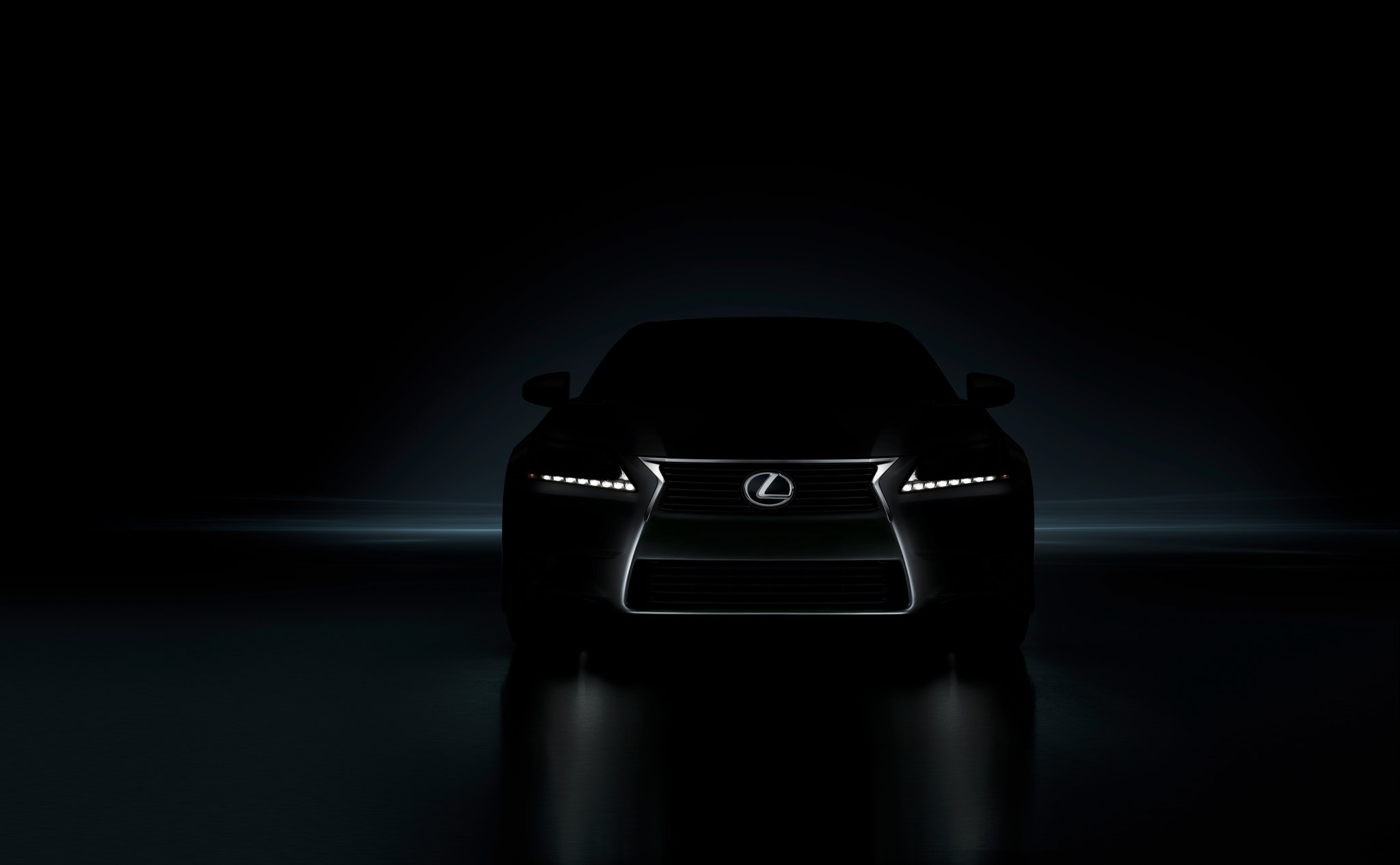 As we announced here, the new GS luxury sport saloon will make its global debut at the Pebble Beach Concours d'Elegance on Thursday, 18 August – now just one week away.
It's been put through its paces in protective covers, and we've seen the redesigned front grille emerge out of the darkness in this teaser image, but Pebble Beach marks the first opportunity for the world to meet the fourth-generation GS face-to-face.
And, given that the design philosophy and driving dynamics of the new GS are said to mark the beginning of a new direction for the whole Lexus model line-up, the launch of the new GS promises to be unmissable.
But if you can't make it to California, don't worry – you can experience the whole launch right from your sofa. How? We're excited to tell you that Lexus USA will be broadcasting the launch live on Facebook from 12.15 a.m. BST on Friday, 19 August. And if you miss it, or you just want to relive the moment that the new luxury sports saloon is unveiled, you'll be able to find the broadcast on the Lexus USA Newsroom site.
So come and join us at facebook.com/Lexus at 12.15 a.m. BST on Friday, 19 August to watch the GS launch, live. We're staying up for a front row seat.
For more details, to RSVP and to invite friends, visit our event page.