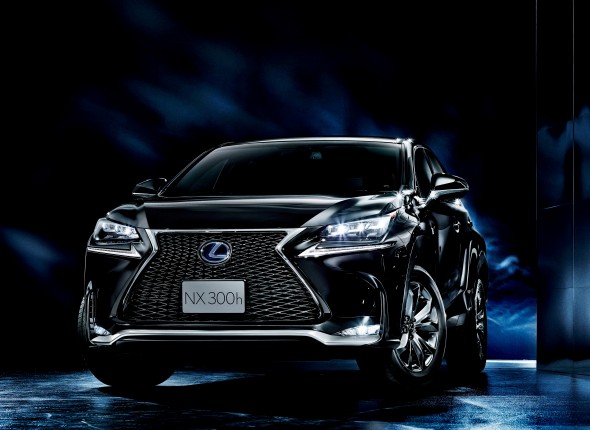 Ahead of the new Lexus NX going on sale in October 2014, Lexus invited a group of prospective owners to its headquarters in Surrey to witness the unveiling of the exciting premium compact crossover.
The NX has a strong visual appeal with sharp, highly-defined styling and a specification that includes cutting-edge onboard technologies, as well as being powered by a full hybrid powertrain in the NX 300h and a turbocharged petrol engine in the NX 200t (due in spring 2015).
But enough of us telling you how great it is – let's find out from the people who will be driving an NX in the near future. We got the impressions of the Mehta family, who come to Lexus after 25 years of owning Volkswagens.
Talking about the NX 300h with its Lexus Hybrid Drive system, father Nilesh Mehta said: "It will be quite nice to look at a hybrid car now, purely because you want to do your bit for the world."
The Mehta's son, Keshav, was impressed by the NX's looks: "Aesthetically it's definitely a very attractive car…I'm kind of hoping that my dad is going to give me more lessons in driving!"
See more first impressions of the Lexus NX 300h in the following posts:
The Johnsons
The Marshalls
Build your NX 300h here. If you would like to arrange a test drive, leave a comment below and we'll be in touch shortly.