Last month Alex Wurz (former Formula 1 driver, two-time Le Mans 24 Hours winner, and current FIA WEC manufacturers' world champion) got behind the wheel of the new Lexus RC F sports coupe. Top Gear was there to film him and we spoke to him to find out what he thought of it.
Take a look at the Top Gear video and then read what Alex had to say about the car below.

//

Lexus: What was it like changing from a FIA World Endurance Championship (WEC) racing car to the Lexus RC F?
Alex Wurz: It was quite a jump, but not a bad jump. Obviously the FIA WEC cars have more than 1000 horsepower, develop very high aerodynamic downforce, and our lap times are nearly as fast as Formula 1 cars. But I really enjoyed driving the RC F today. I'd driven the IS F in the past, and the RC F is the next step forward.
Lexus: How is the RC F compared with the IS F?
Alex Wurz: The vehicle dynamics are much improved. Once the IS F entered a corner, steering corrections weren't easy, but the RC F is far more agile. It feels so good to drive. The RC F engineers have done a really good job. The chassis is stiff and it there is very little body roll, but it also feels comfortable should you drive over bumps on a normal road.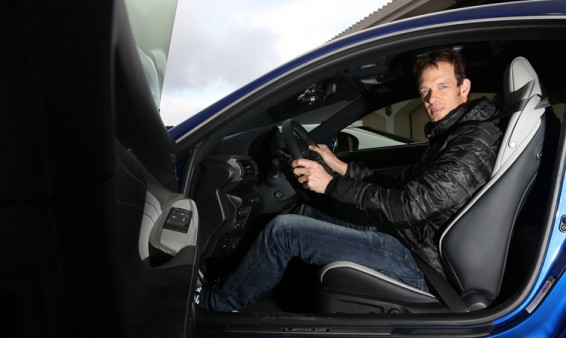 Lexus: You are very tall for a racing driver – how was the driving position in the RC F?
Alex Wurz: Really good. Though it can be problem for me in some sports cars, the RC F seat was incredibly adjustable, meaning I had a great driving position. Also, even wearing my helmet I had plenty of headroom.
'Some cars need to grow on you, but not this one. It looks how it drives, a sporty dynamic car' – Alex Wurz
Lexus: Prior to your motor racing career you studied automotive engineering. In that regard, what appeals to you most on the RC F?
Alex Wurz: I like the design, it's very cool – the curves and the sharp edges. I saw the RC F for the first time today and I liked it at once. The designers can be really proud of their creation. Some cars need to grow on you, but not this one. It looks how it drives, a sporty dynamic car, I think it will sell really well.
Lexus: There's a world-class 17-speaker Mark Levinson sound system in the RC F, what music would you listen to while driving?
Alex Wurz: To tell you the truth, I'd probably just listen to the V8, as I love the engine sound so much. That's the best soundtrack of all! I like how the RCF is so smooth when you cruise and then kicks in so fast with an awesome sound when you hit the accelerator.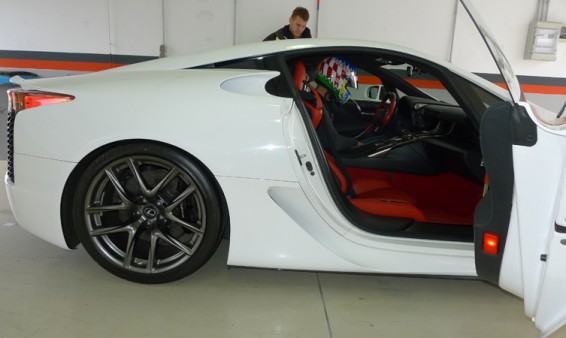 Lexus: How did you enjoy driving the LFA today?
Alex Wurz: I still really love the Lexus LFA and it was great doing the hot laps. We had track tyres on so I could push it to the limit, a really amazing car.