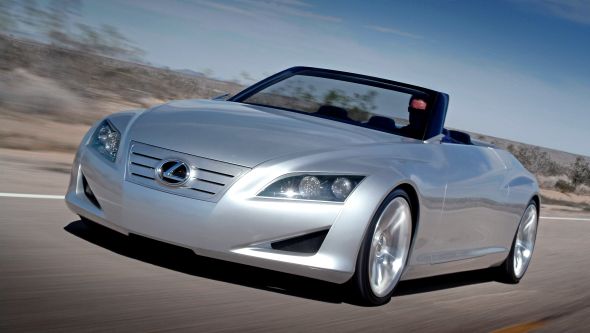 26th June: 2004 Lexus LF-C concept car
The Lexus LF-C concept of 2004 may have looked similar to the new design rationale introduced in the LF-S concept the year before. But while the latter informed the look of the third-generation Lexus GS, the new LF-C showcased elements of styling and technology that were anticipated in the second-generation Lexus IS convertible.
Constructed on a rear-wheel drive platform (the LF-S was all-wheel drive) with a front-mounted V8 engine, the principle feature was actually the retractable hard top. It could be moved through four different positions, changing the car from coupe to convertible via targa and speedster configurations in between.
Fully automatic and controlled by the touch of a button, the roof was like an origami masterpiece, stowing away neatly through a surprisingly narrow boot opening.
Read more: Predicting tomorrow with Lexus Future concept cars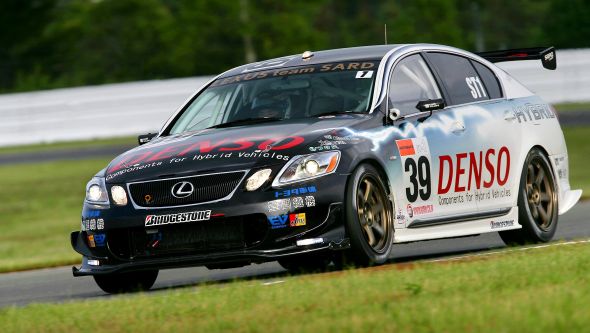 19th June: 2006 Lexus GS 450h 24hr endurance racer
Last weekend's Le Mans 24 Hour and this weekend's Nürburgring 24 Hour got us thinking about endurance races that Lexus has taken part in across the world.
The Lexus LFA has been a regular competitor at the Nürburgring 24 Hour since its debut in 2010, but for #ThrowbackThursday we wanted to go a little further back. More precisely to 2006, when Lexus engineers modified the GS 450h sports saloon to make its motor racing debut in Japan's only 24-hour race. The high-performance hybrid shone at Tokachi International Speedway in Hokkaido, northern Japan, finishing fourth in its production car class and 17th overall in a field of 33.
This was more than just a publicity stunt, however. The gruelling, twice-around-the-clock event gave engineers vital data on the potential of hybrid systems in motorsport, a feature that was particularly relevant back then as such systems were being discussed for imminent introduction in Formula 1.
Read more: LFA supercars to compete in 2014 Nürburgring 24 Hour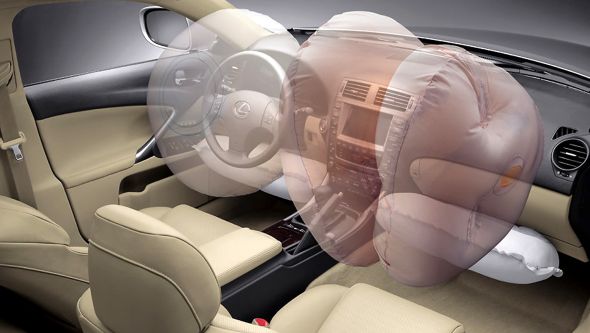 12th June: World's first dual-chamber airbag
Airbags have been a leading safety feature of every Lexus model since the original LS 400 was launched in 1989. And with the launch of the second-generation IS in 2005, Lexus advanced passenger protection with the world's first dual-chamber airbag.
Unlike conventional airbags which inflate in a single unit, the new dual-chamber version was constructed with twin vertical sections that created a central valley to cradle the face while dispersing the physical impact of the bag's inflation across other parts of the head, shoulders and upper body.
In addition to seat-mounted side- and curtain shield airbags, the second-generation Lexus IS was also the first D-segment vehicle to feature knee airbags for both driver and front passenger – creating a total of eight airbags as standard on all models.
Read more: Euro NCAP crash-protection report on latest Lexus IS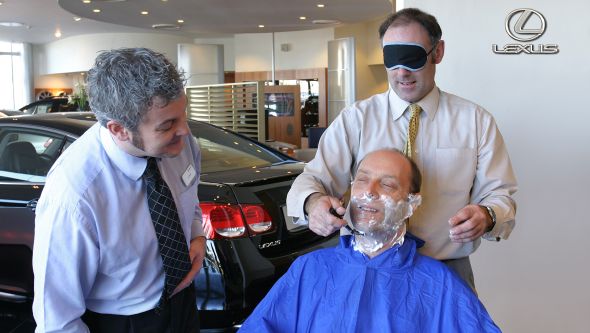 5th June: Lexus Customer Relations Management programme
Lexus Centres are renowned for offering exceptional customer service. While there are no particular secrets to delivering such a level of customer care, a press release we sent out in 2005 lifted the lid on the introduction of a ground-breaking customer relations management programme.
As part of the programme, Lexus aftersales consultants were pampered in top-class hotels in order to experience for themselves the kind of quality and service their clients enjoy and expect. Not a bad training day, that one…
But these hotel visits were not just about living the high-life. Training sessions also included a number of 'trust' scenarios, for example where one person is talked through the procedure for shaving a blindfolded colleague with what they believed to be a cutthroat razor. This related to the way in which new customers need to be introduced step-by-step to the aftersales procedure, without, of course, any risk of blood-letting!
Read more: Latest Lexus customer satisfaction report
See more from the Lexus archive here