Lexus has opened its third Intersect by Lexus luxury brand experience store in the heart of New York City's vibrant Meatpacking District.
At its heart, Intersect is a manifestation of omotenashi – a core value of Lexus characterised by a commitment to exceptional hospitality and attentive consideration. With that in mind, the store aims to be so completely in tune with its guests that it will anticipate their needs before they even arise.
Intersect NYC: layout
Similar to the first two stores in Tokyo and Dubai, the spacious development in Manhattan was crafted by renowned interior designer Masamichi Katayama. Each of the three storeys offers unique elements and experiences that evolve as you explore the building.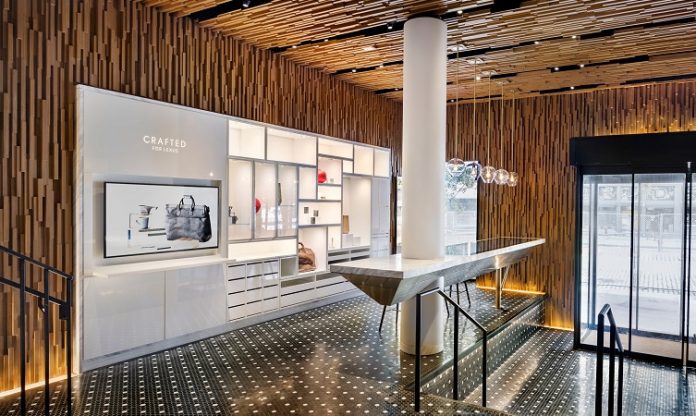 Intersect aims to be so completely in tune with its guests that it will anticipate their needs before they even arise
The ground level space offers a subtle nod to the store's intersection of culture, conversation and design. It is dominated by a striking black-and-white marble café, plus a retail area and public gallery space, which features everything from product concepts to custom exhibitions and installations.
Moving up the glass and steel staircase to the first floor you are greeted by a floating bridge leading to Intersect's first full-service restaurant. This refined yet informal space offers an open-concept kitchen layout, plus a rotating chef-in-residence programme to regularly introduce new fine-dining concepts. A 360-degree cocktail bar and comfortable lounge is also provided as an area in which to relax.
Finally, the private gallery on the second floor is designed as a welcoming space for hosting engaging cultural programmes.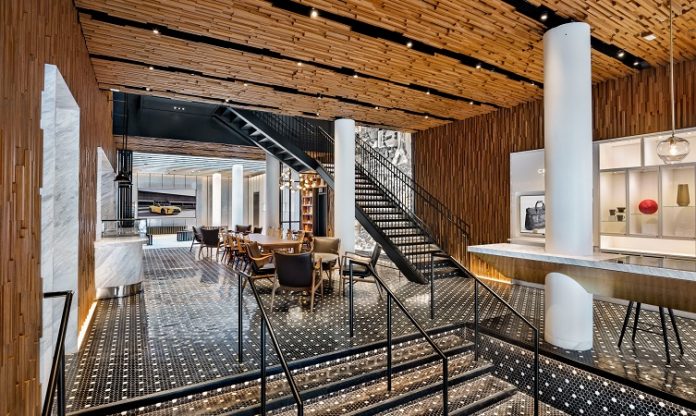 "The collaborative nature of New York City makes it a natural choice for the next adaptation of Intersect," said general manager Kirk Edmondson. "We anticipate the cornerstones of the city will come to life within the space and become a hub where New Yorkers gather and share ideas. The unique space promotes curiosity and creativity that will inspire the next generation of innovators."
Intersect NYC: location and opening times
The New York store is located at 412 West 14th Street. Starting in December 2018, the restaurant will serve lunch seven days a week from 11:30 to 15:00. Dinner will be available Sunday through Wednesday from 17:00 to 22:00 and Thursday through Saturday from 17:00 to 23:00. The café is open from 07:00 to 19:00 seven days a week.
Explore further: Intersect by Lexus – NYC