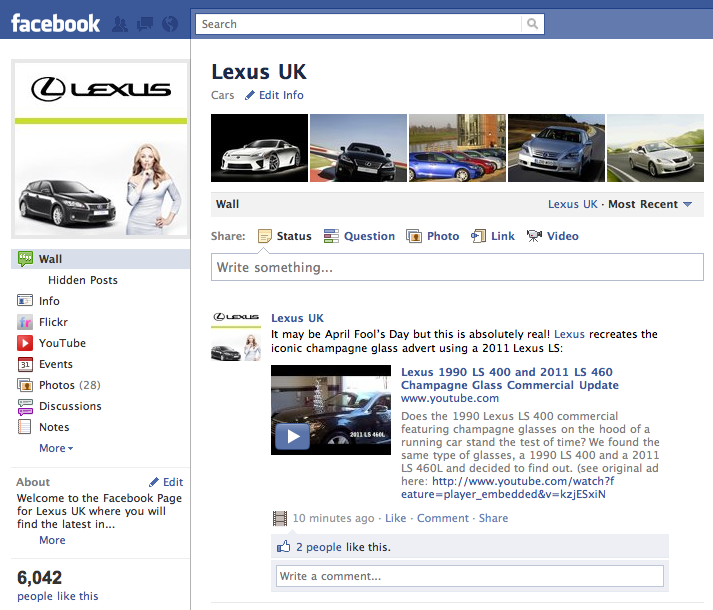 Thank you for joining us here on the Lexus UK blog. We regularly update this blog with the latest news about our range of cars, as well as details about special offers and services Lexus provides in the UK. But did you know about the other ways you can connect with us online?
Here's how to make sure you're up-to-date with all things Lexus in the UK:
– Join our 6,000-strong community on Facebook for exclusive competitions and interesting stories from Lexus around the world.
– Follow our tweets for up-to-the-minute Lexus news – feel free to send us a tweet at @OfficialLexusUK.
– Watch our Lexus videos on our YouTube channel, from the arrival of the first LFA in the UK to exclusive interviews with Kylie talking about the new CT 200h.
– Visit Flickr to see our photo gallery, including behind-the-scenes images of our new Lexus CT 200h 'Drum Roll' TV advert, full motor show coverage and everything in between – and why not share your Lexus pictures with us?
Of course, you'll find detailed information about our range, from the LFA supercar to the new full hybrid CT 200h, on Lexus.co.uk.