Thanks to their status as approved accessory producers, TRD Japan and Modellista have recently revealed new styling and performance lines for the new Lexus RX before the luxury SUV has even been launched.
Take a look at what enhancements are now available for this model.
Lexus RX F Sport by TRD Japan
Official tuner TRD Japan hopes customers will be inspired by the design and functionality of its new components for the Lexus RX F Sport. The aim of the parts is to tune the balance of aerodynamic performance towards even greater high-speed stability, and enhance the level of control and feedback delivered to the driver.
Click the following link to visit the Lexus RX page on the TRD Japan website.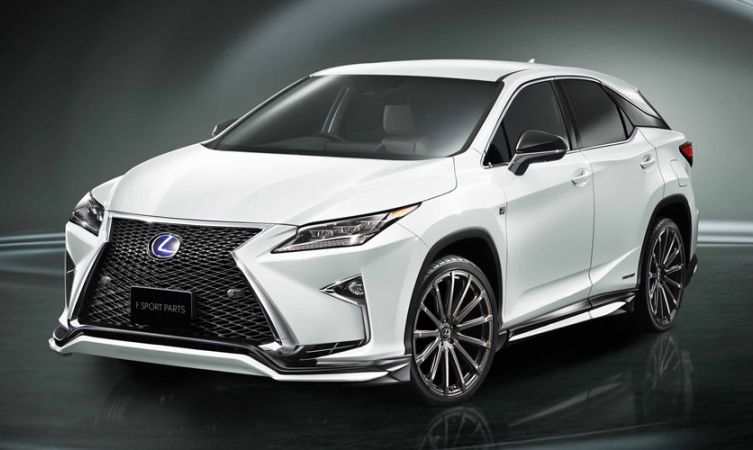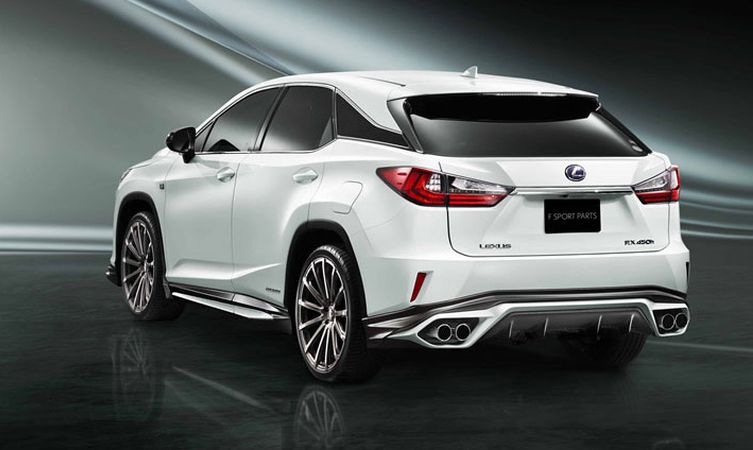 The TRD front spoiler is designed to improve aerodynamic downforce and create an even more powerful frontal design, while the TRD rear diffuser is said to increase straight-line stability. The latter has to be fitted with TRD's sports muffler exhaust system.

The full aerodynamic effect is experienced with the inclusion of TRD's side skirts, which smooth airflow down the side of the car and maximise straight-line stability. Lightweight 9×22″ TRD forged alloy wheels reduce the car's unsprung weight, contributing to a supple ride and enhanced road-holding performance.

Performance dampers for the front and rear ends connect both sides of the vehicle for additional rigidity, effectively reducing noise and vibrations transmitted through the body and thereby improving steering stability and comfort.
Lexus RX F Sport by Modellista
In contrast to the TRD products, Modellista does not claim that its accessory line will improve the aerodynamic performance or dynamic abilities of the new Lexus RX F Sport. The primary focus is on styling enhancement.
Click the following link to visit the Lexus RX page on the Modellista website.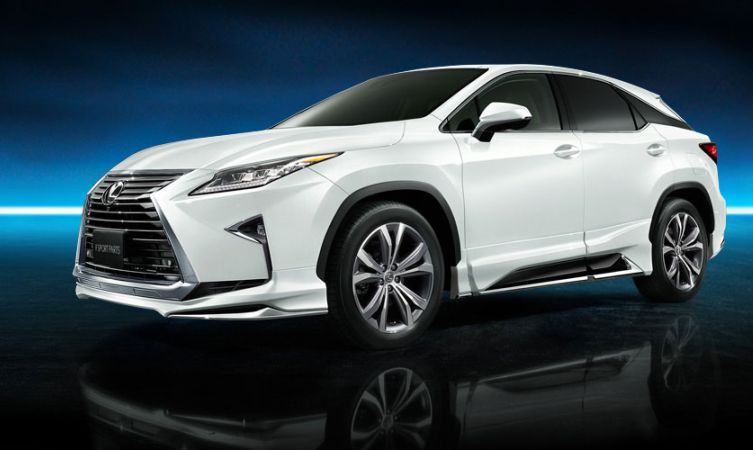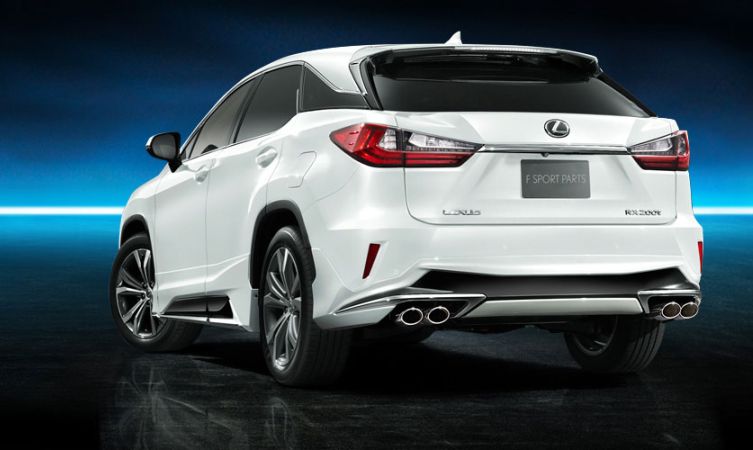 Fabricated in ABS plastic and presented in a mixture of body colour, satin black and plated finishes, the Modellista conversion includes a front chin spoiler, deep side skirts (requires removal of 'Hybrid' badge from RX 450h model)…

… and rear valence with compulsory sports muffler arrangement.  Two further options include a subtle styling plate for the rear hatch (above right) and a set of lowering springs to reduce the ride height.
Learn more: Design and engineering of the new Lexus RX