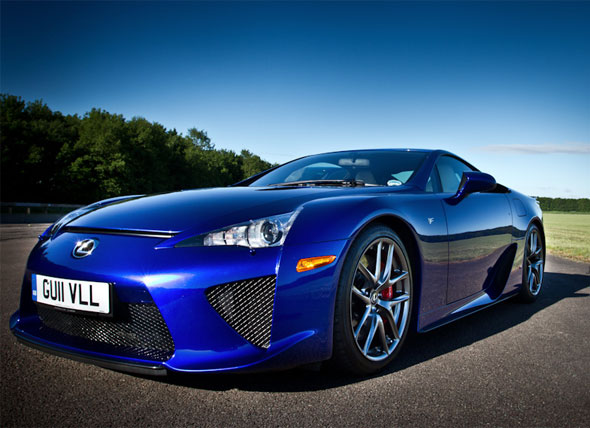 Have you ever looked at the Lexus LFA  supercar and thought: "One day…"? Have you ever been frustrated by the "Look but don't touch!" mentality of supercar paddocks and velvet rope-heavy motorshows? If the answer to either of those questions is yes, then The Children's Trust have the answer – The Supercar Event on June 21 and 22, which Lexus is sponsoring once again.
Taking place at Dunsfold 'Top Gear test track' Park in Surrey, the event gives you a rare opportunity to experience the LFA and a host of other supercars in action on track, from the safety of the passenger seat.
Places for LFA passenger rides will be limited to eight per day, at a cost of £100 per ride, with all proceeds going to The Children's Trust. Lexus will match all funds raised from the rides, as in years previous.
Now in its eigth year, The Supercar Event has grown in size and popularity. Last year's event was attended by Chris Evans, and raised over £75,000 for the trust.
Established in 1984, the Children's Trust provides support for children with brain injuries and Lexus has been involved with the charity for more than 10 years. At The Supercar Event, the entire Lexus range, excluding LS, will be on display.
Thomas Rosselle, Corporate Planning & CSR manager at Lexus, said: "We're delighted to continue to support The Children's Trust. With the rare chance to ride in the UK's only LFA, the event promises to be an amazing experience for car fans – whilst raising money for a worthwhile cause at the same time."
You can buy tickets for The Supercar Event here.
See also: Everything about the Lexus LFA