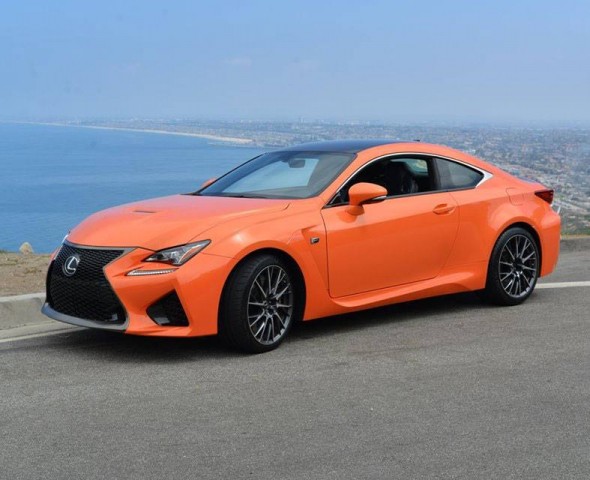 In May this year, we asked you to name the sizzling new hue for the breathtaking Lexus RC F, and if the vast number of entries we received is anything to go by, orange truly is the new black. But what does the car look like in the real-world, away from the carefully constructed glow of studio lighting? The above photo, shot on location in California, gives a tantalizing glimpse.
Though the image is grainy, it clearly shows just how bright the new shade is. It is without a doubt the boldest colour ever offered on a Lexus production vehicle and will provide a welcome antidote to the monochromatic colour palettes of competitors.
Complementing the deliciously lairy colour are 19-inch forged alloy wheels, finished in a dark graphite shade. The RC F will be available with three wheel designs, including a set hand-polished by master craftsmen.
On sale in the UK next year, the RC F will be the second most powerful production Lexus of all time, behind the LFA supercar. Its beating heart is a 5.0-litre naturally-aspirated 32-valve engine which is expected to deliver in the region of 470bhp, making it the most powerful V8 Lexus has engineered for a production car. Expect 520Nm of torque and a sub-5secs 0-60mph time.
See also:
Lexus RC F colour competition: The result
Lexus RC F: Your one-stop information hub