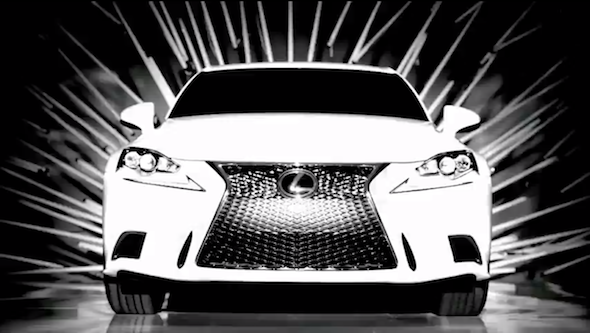 Like the look of the new Lexus IS? Then don't miss your chance to see it in the metal as it makes its UK public debut at the Ideal Home Show in London.
Now in its 105th year, the show starts tomorrow (Friday, March 15th) and runs until Monday, April 1st at Earls Court, London.
Appropriately for an event that showcases the latest in design, style and luxury living, Lexus is the main automotive sponsor – meaning the New IS, CT, RX and the truly epic LFA supercar will all be on display.
Also on hand from Lexus will be a pair of stunning Eddy Merckx carbon fibre road bikes, mounted on the roof of the Lexus RX. Merckx bikes are designed and built with input from Lexus and the bikes on display are those ridden by the firm's pro cycling teams.
With hybrid technology a key focal point of the range, Lexus has collaborated with Quiet Mark to build an acoustically ideal house at the show. The aim of Quiet Mark is to reduce noise pollution and they'll be showcasing the latest in quiet technology and solutions for unwanted noise in our home, work and everyday lives.
If you're at the show, we want to hear from you! You can tweet us pictures of the show using the hashtag #IdealLexus or send us updates on Facebook.
For tickets and all the information about the show visit www.idealhomeshow.co.uk