Many drivers have concerns about staying mobile during difficult weather conditions. In previous posts we have recommended the fitment of winter tyres as an affordable way of increasing grip and improving road safety. But in this post we wanted to examine some of the technologies found in the RX 450h luxury crossover and how they work together to keep owners going, whatever the weather.
It's important to understand that the RX 450h is a road-biased sports utility vehicle. However, its raised ride height and electric four-wheel drive system does afford it a measure of functionality on unpaved terrain as well as increased tenacity on slippery roads.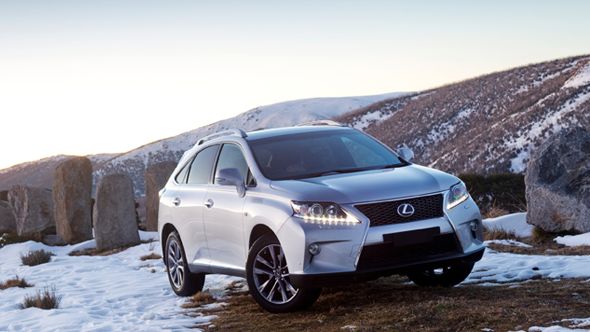 From the very outset the RX 450h was designed to cope with adverse weather. For instance, the petrol motor makes use of an exhaust heat recovery system to warm the coolant at start-up. This reduces the time the engine takes to warm up, which then allows it to be shut off earlier for longer electric motor operation. In tests conducted at -5°C, engine shut-off occurred more than 15 minutes earlier than in the previous generation car, leading to a 30 per cent improvement in cold weather fuel efficiency.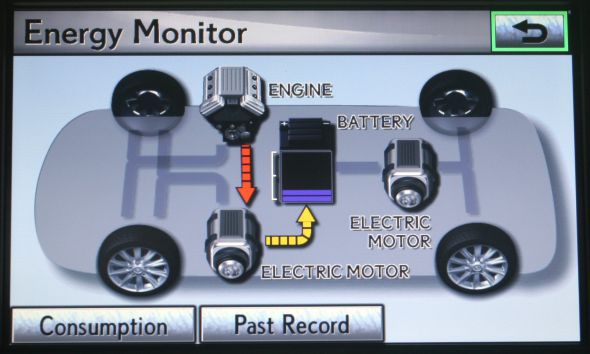 With regards to the Lexus Hybrid Drive setup, the RX 450h is unique in having the rear wheels driven by a second, mechanically independent electric motor to provide 'intelligent' electric four-wheel drive. This computer-controlled system constantly monitors the levels of available grip and uses this information to apportion torque from the front and rear electric motors to their respective axles.
In most circumstances the RX 450h is front-wheel drive but when slippage is detected the rear electric motor is engaged and it becomes four-wheel drive. This takes place under hard acceleration (both from standstill and through the gears), when driving through bends and whenever the front wheels lose traction.
Performance and drivability is further enhanced with Snow mode, one of four selectable driving modes. Engaging this modulates use of the accelerator pedal and improves stability when pulling away on snow or other slippery road surfaces. Pedal inputs are automatically adjusted to reduce driving torque and minimise wheel spin; but should the front wheels lose grip, the rear electric motor engages to improve traction.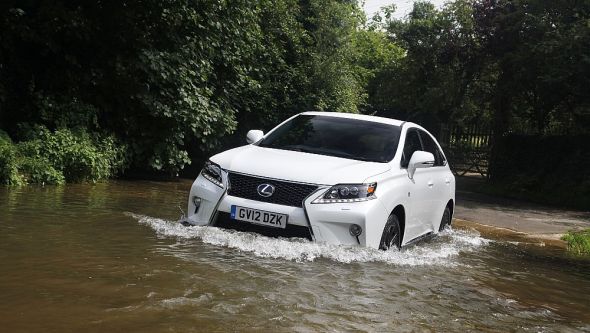 In addition, the RX 450h Premier driver has a choice of four vehicle height settings thanks to electronically controlled air suspension run from a compressor hidden behind the rear bumper. The highest setting improves ground clearance by 30mm to overcome obstacles such as fords (see image above), keeping the car's underbelly from sustaining unnecessary damage. It also increases the car's approach and departure angles to 29.2 and 24.8 degrees respectively. Interestingly, the air in the compressor is dehumidified to prevent the system freezing in cold weather.
All of which makes the RX 450h the car that will get you to places other Lexus models cannot reach!