Last weekend marked Toyota Motor Corporation's tenth year of participation in the gruelling but developmentally important 24 Hours of Nürburgring race.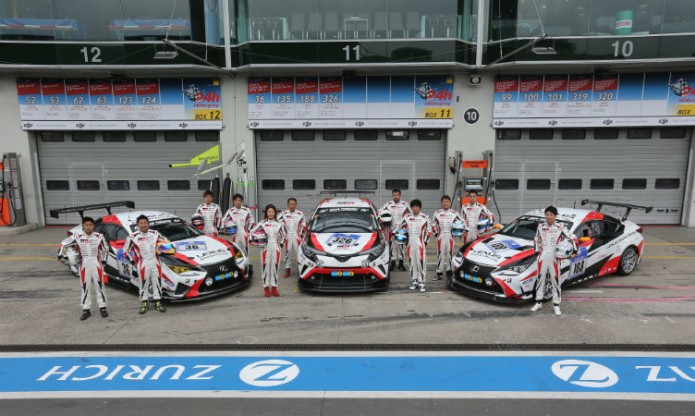 This year, the Gazoo Racing team entered three cars in the 24 Hours of Nürburgring endurance race: Lexus RC and Lexus RC F, and the C-HR Racing prototype from parent company Toyota. The famous trial of endurance was held in the state of Rhineland-Palatinate, Germany, from 26 to 29 May.
Among a total race field of 158 cars, the #36 Lexus RC F took 24th place overall and finished first in the SP-PRO* class. The Lexus RC F was entered by Gazoo Racing alongside the experienced TOM'S racing team, a partnership that was formed with the aim of learning from the passion and know-how of the veteran TOM'S mechanics. The Lexus RC was forced to retire due to drivetrain issues.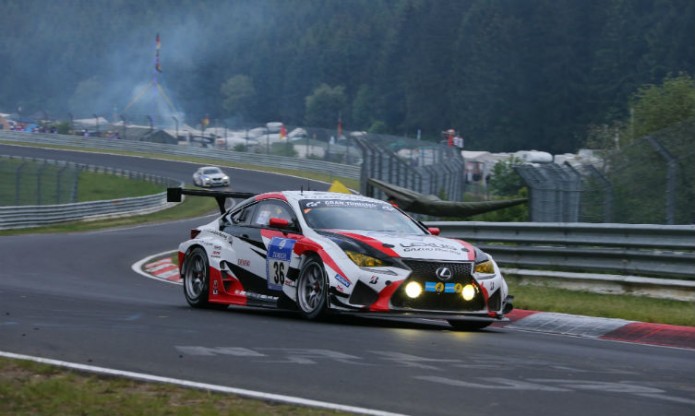 Endurance races such as the 24 Hours of Nürburgring provide a valuable opportunity for Lexus to develop appealing and responsive cars through the medium of motorsport. Meanwhile, the active involvement of mechanics, engineers, and test-drivers plays a vital role in delivering the company-wide commitment to build ever-better cars.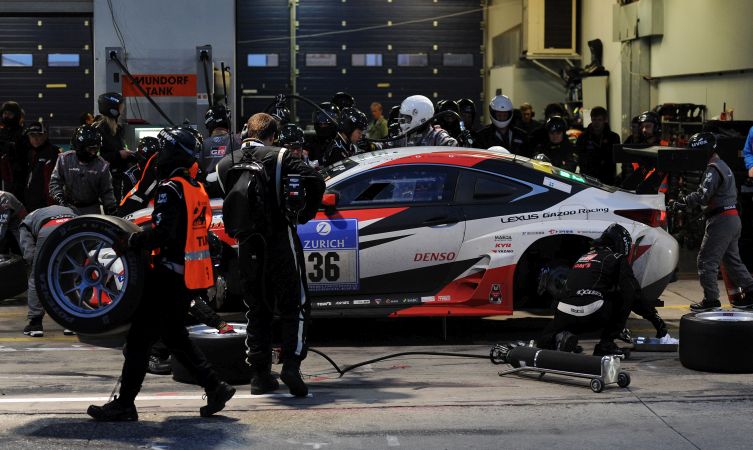 The heroic Lexus LFA is a well-known example of a production car that incorporated lessons learned during this race. So by entering the RC and RC F, Lexus aims to learn once again from its performance.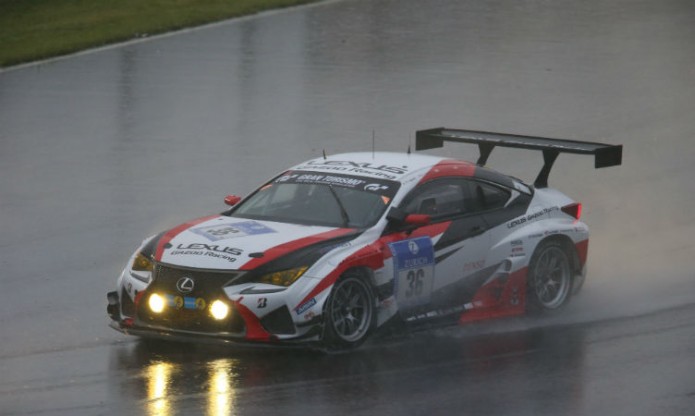 Toyota Motor Corporation president and CEO Akio Toyoda attended this milestone anniversary event as the Gazoo Racing representative. He commented: "Ten years have passed since we drove our first 24 Hours of Nürburgring. Since then, our drivers, mechanics and support staff have joined together as a team each year with the aim of racing as many laps as possible.
"The efforts of Gazoo Racing have been supported by fans from around the world. We have succeeded thanks to the hard work and leadership of many people who committed themselves to seeing things through and refused to give up no matter what difficulties they faced.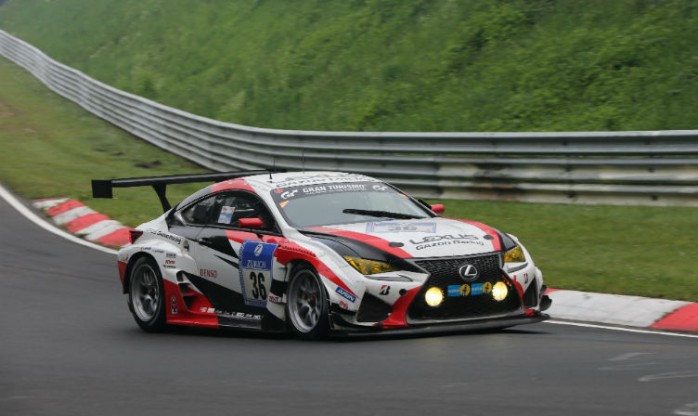 "Our efforts to create ever-better cars and to nurture the people to achieve this are never-ending. As part of these efforts, we hope to continue to take on the challenge of the Nürburgring in the future."
Read more: Track debut of Lexus RC F GT concept at Long Beach GP
Read more: Lexus RC F shines in pre-season Super GT test sessions
Read more: Seven secrets of the Lexus RC
* SP-PRO class is for vehicles with a minimum displacement of 3,000cc and allows a wide range of modifications.