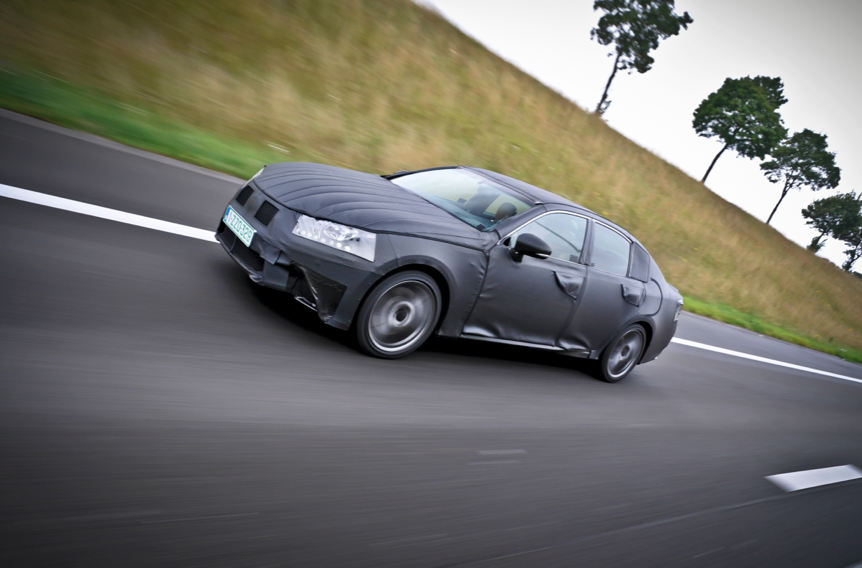 As we announced here, the all-new GS will be unveiled on 18 August 2011 at Pebble Beach, California. With less than a month to go, you can be sure that Lexus is fine tuning every aspect of this new luxury saloon.
In fact, pre-production versions of the next-generation GS were recently test driven by a select group of top European automotive journalists.
Swathed in detail-obscuring covers to protect its identity, the cars were put through their paces at an exclusive proving ground with Lexus chief engineer, Yoshihiko Kanamori.
The journalists enjoyed the pre-production car's luxurious and spacious interior and were able to test the dynamic and engaging handling characteristics to the full. Although disguised, these trusted correspondents were able to get a taste for the soon-to-be-unveiled styling that was foreshadowed by the LF-Gh Concept.
Click here for more images of the new GS prototype and stay tuned to the blog and the official Lexus UK Facebook page for the latest news from Lexus UK.