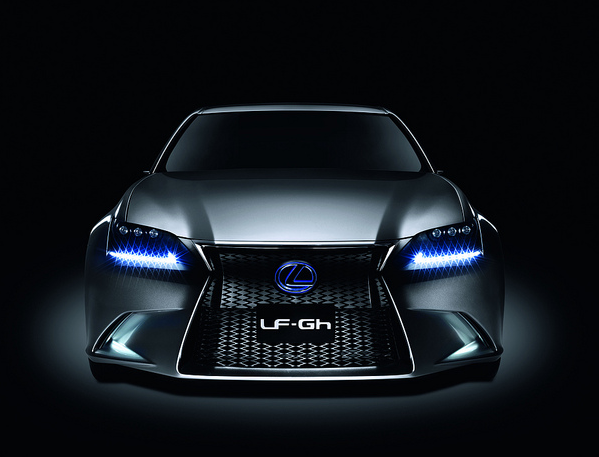 We showed you the first teaser images here, but now we can reveal the latest Lexus concept car in all its glory. Ladies and gentlemen, please welcome LF-Gh, an all-new hybrid saloon concept from Lexus.
LF-Gh will be shown to selected media at an exclusive preview event in New York on 19 April, ahead of its full global debut at the 2011 New York International Auto Show. However, you don't have to head to the City that Never Sleeps to see it – we have a full range of images for you: click here to visit our LF-Gh photo gallery.
What do you think of this vision for a new Lexus grand tourer? Whichever way you look at it, we believe this hybrid GT is a bold evolution of the Lexus L-Finesse design philosophy seen throughout the Lexus range.
Further details about this exciting new car will be revealed at the New York motor show – we'll update the blog and our Facebook page as soon as they are announced.