There's no more comfortable car to travel in – according to an expert panel that has given the Lexus' new GS an award for the 'Production Vehicle Interior Innovation of the Year'.
The accolade recognises the quality of the GS cabin, and its advanced technologies, proving that the attention to detail lavished during the car's million-mile development is already paying dividends.
Presented at Automotive Interiors Expo 2012, the award also celebrates the saloon's innovative climate control system. Judged by an expert panel, the award recognises "a technology or technical design innovation that pushes the boundaries".
Jean-Jacques Serraf, General Manager at Lexus Europe, said: "We are honored to receive this award, which recognises one crucial dimension for the new GS: creating an amazing customer experience thanks to leading edge technologies."
The new GS 450h Premier utilises an air-conditioning system that incorporates nanotechnology. This new air cleaning method releases minute, 20 to 50nm-diameter nanoparticles – negatively charged ions wrapped in water molecules – through the driver's dashboard air vent.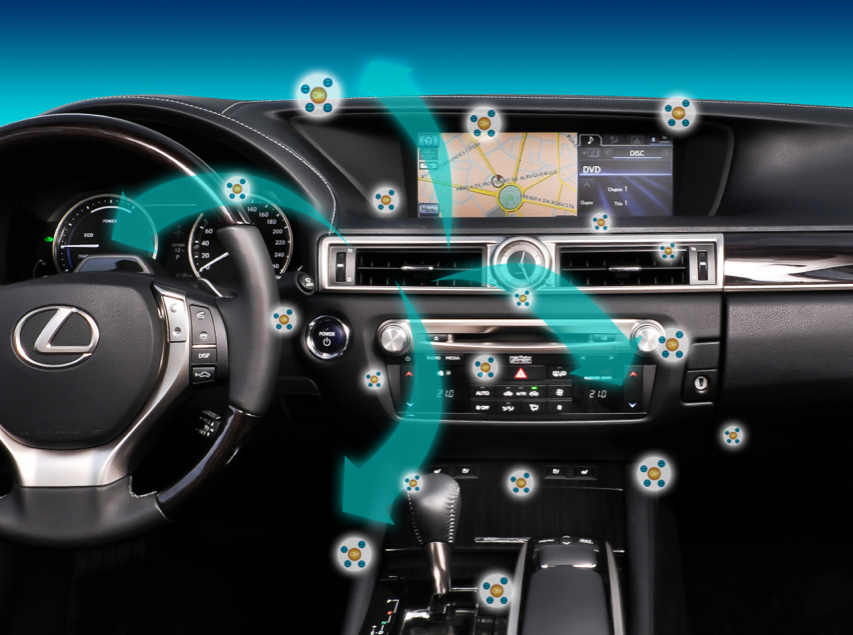 The ions purify the air and eliminate odours by attaching themselves to airborne particles and molecules. They also deodorise the seats and roof lining to create a cleaner cabin environment, and are said to have a moisturising effect on hair and skin.
The air-conditioning system also features Lexus new "S-Flow" technology – which significantly reduces power consumption. The car's sensors determine if the front passenger seat is occupied; if it isn't, it automatically closes all the vents serving that seat.
The same applies to the rear seats, when the S-Flow button is switched on.
The system also measures the ambient air temperature, the interior air temperature and insulation to calculate the optimum level of air conditioning for each passenger.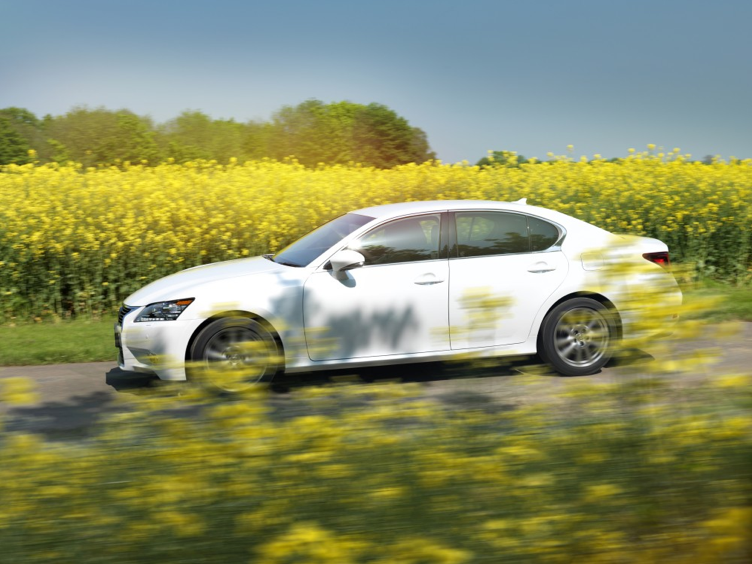 What's more, multi-layer air mix technology allows different temperature air at upper and lower levels in the cabin, tailoring the environment to suit the driver and passengers.
Other details include a a two-tier interior-exterior air control that prevents window fogging while maintaining heating around the foot area, and a new deodorising filter which, as well as blocking dust and pollen, removes exhaust gas from the ambient air.
To find out more about the features of new GS, visit www.lexus.co.uk/GS.