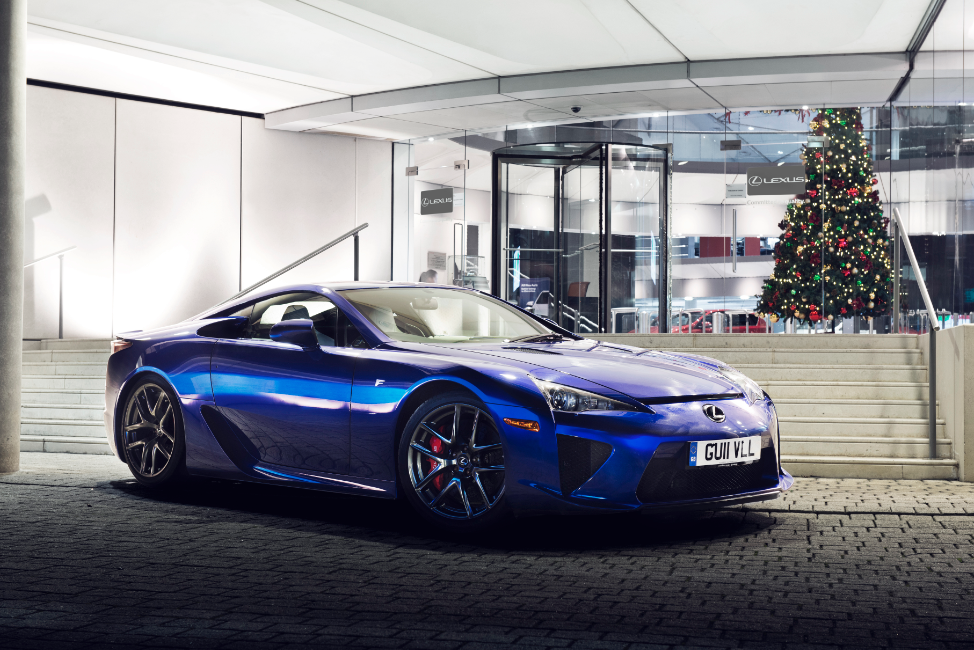 Merry Christmas, from all of us here at Lexus.
In the spirit of the occasion, we'd just like to say thank you for your support this year – we hope you've enjoyed being part of the action as much as we have.
So from the very bottom of our hearts, we like to thank all of you who have left comments, read and shared our stories and joined us on Facebook and Twitter.
And in the event that the keys to the very last Lexus LFA didn't quite find their way into the bottom of your Christmas stocking, we'd like to promise that there is going to be plenty to look forward to over the coming months.
With 2013 fast approaching, we've got even more to look forward to. Our new look blog will make it even easier for you to stay up to date with all the latest news and new developments.
We will be turning our attention to our brand new community section, Allowing you to get even closer to all that we do. It'll be packed full of advice, behind the scenes interviews, details of our local activities and most importantly of all, your stories too.
As always, we love to hear your thoughts on our cars, so don't stop sending us your thoughts. Here's to 2013, let's hope it's the best yet.