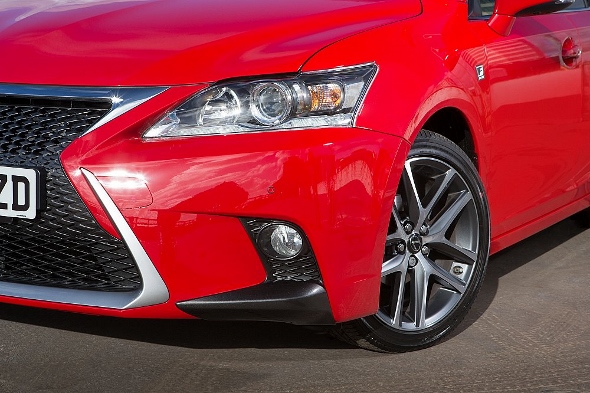 The Geneva Motor Show continues this week, and our five-strong range of cars, as well as the forthcoming RC F Sport, RC F, and scintillating RC F GT3 race car are on display for visitors to enjoy. If you haven't been able to make it to Geneva this year, fear not, as on Wednesday we're giving you the chance to experience our range wherever you are.
This Wednesday (12 March), we'll be opening the doors to our ordinarily top-secret press and heritage car centre to the Twittersphere from 12pm.  Whether you're in the market for a new 14-plate Lexus or are considering CT, IS, GS, RX  or LS, but aren't sure which one is right for you – tweet us using #LexusLive from 12pm on Wednesday, and we can help you to decide. From boot space, to reservations you may have about Lexus Hybrid Drive, or if you simply want a cool fact about one of our cars to impress your friends, tweet us using #LexusLive and we can help.
It's not all about the now though, our press centre houses some of our greatest hits from our 25-year history- from the silky smooth saloon that started it all; the 1989 LS 400, to the hallowed engineering masterpiece; the LFA. If you'd like to see these models, just tweet us using #LexusLive.
We invite Lexus owners to join in the #LexusLive action too. Is there a part of your car that you particularly admire? Or perhaps there's a drive mode that is just right for a twisty b-road or muddy track – tell us! We'd love to hear from you – and if you're on Instagram, why not share a photo of your pride and joy with us using @OfficialLexusUK. If you have a question about one of your car's features or functions, we'll be with our tamed technical expert at the press centre, who'll be on hand to dispense advice.
Join us on Twitter from 12pm on Wednesday March 12 for #LexusLive. In the meantime, if you'd like to find out more about our range, visit the Lexus UK website. Fancy getting behind the wheel of a Lexus? Leave a comment below informing us which model(s) you are interested in, and we'll be in touch shortly.