A LexusCare consultant will soon be jetting off to Japan after winning the 2012 LexusCare Consultant Skills Competition last week.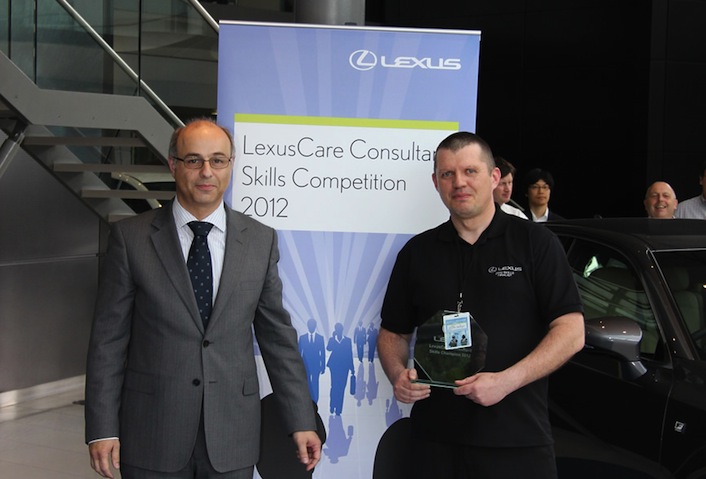 Martin Jackson of Lexus Bolton will travel to Lexus' global headquarters later this year to be inducted into the Champions Assembly alongside other outstanding Lexus employees from around the world. His award was presented by Francesco Mereu, Director of the Lexus Academy.
He came first out of 90 Lexus service staff across the country who took part in the test of product knowledge, customer service, commercial awareness and service management skills. The first two rounds of the contest involved online and written tests, after which the three top scorers went to Lexus UK head office for a final round.
On Thursday 14 June, the finalists took on a range challenges including role play tests of management and customer service, completing tests of product knowledge by identifying parts, and answering questions about hybrid Lexus models.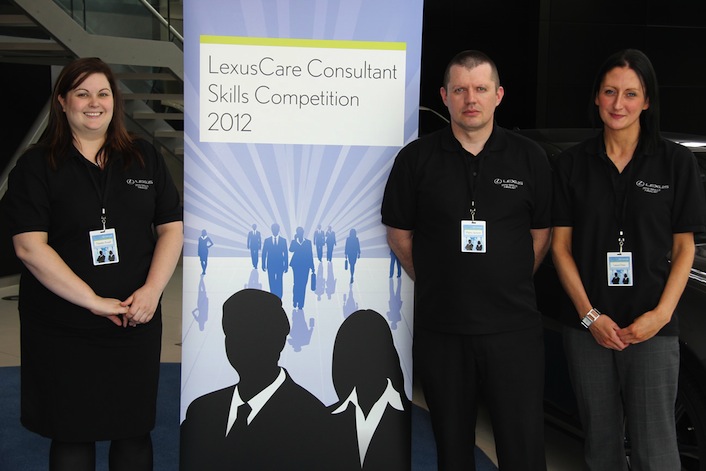 The other finalists were Natalie Ansell from Lexus Oxford and Laura Drew of Lexus Exeter.
After his win, Martin said: 'I'm over the moon. I haven't been involved in the competition before, so I'm really pleased and surprised to have won. It was a real challenge.'
'I did a test at my centre three months ago, and then went to Leeds for an exam and we've done the final round today so it's been a lot of work. I was worried I didn't do well in the roleplay test, so I can't believe I've won – its a real surprise and the trip to Japan will be amazing.'
Presenting the award ceremony, Paul Craven, general manager of the Lexus Academy, said: 'In the skills competition we set out to test all areas of the LexusCare consultants' skills. It's a really challenging process and the finalists have all done incredibly well.'
The LexusCare Consultant Skills Competition ran alongside the Toyota Service Advisor Skills Competition – click here to read about the winner of the Toyota competition.