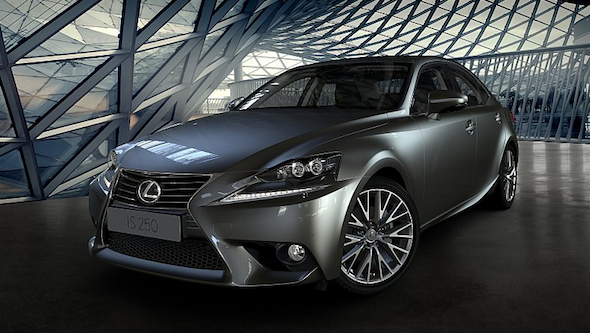 Lexus customer care and owner satisfaction has been recognised yet again after the brand won the Driver Power award at the Auto Express New Car Awards.
The win follows hot on the heels of taking first place in the magazine's Driver Power study, which surveys 46,000 car owners to find out which cars people love to own.
Richard Balshaw, Director Lexus Division, said: "The Driver Power Award is an honest reflection of public opinion and to be honoured in this way is a great reward for Lexus. It reaffirms the qualities that have always been at the heart of our brand – luxury, refinement and technical innovation – and reflects how we have successfully developed them with each new model we have introduced.
"The award comes just as we are launching the all-new IS, bringing our proven Lexus Hybrid Drive technology to the premium sports saloon segment for the first time – another innovation that we are confident will reinforce our profile and performance in the luxury market."
Steve Fowler, Auto Express Editor in Chief added: "Clearly [Lexus] owners can't praise their cars enough for their premium qualities – they're expertly put together, packed with gadgets and a pleasure to drive. It's a very well-earned victory for our Driver Power champion manufacturer."
Lexus took first place for reliability, build quality and in-car technology in the study, backing up the brand's absolute focus on quality and owner satsfaction. In fact, in 2011 Auto Express crowned Lexus Manufacturer of the Decade for its stellar performance in 10 years of Driver Power.
The award comes as Lexus has refreshed its line-up with the new LS luxury saloon, the new GS and the stunning new Lexus IS.
Find out more at lexus.co.uk.
See also:
Lexus Still Leads As Britain's Best Car Dealer
Lexus tops What Car?/JD Power customer satisfaction survey
Lexus leads latest Driver Power satisfaction ranking
Lexus dealers offer UK's fairest prices, JD Power study finds
Lexus dealers named best in the UK by Auto Express readers
Lexus cars named Best Buys in the Which? Car Survey